Written by
Amrita Dutta
|
Updated: January 31, 2015 7:06:33 pm
Part-I Man who murdered the Mahatma lives in an urn in Pune realtor office
In a building that houses real estate firms, an advocate's office and an insurance broker service, in a room that seems more at ease with spreadsheets and blueprints than yellowing pages of history, is a shrine to the man who killed Mohandas Karamchand Gandhi.
A silver urn holds the ashes of Nathuram Godse, some of his clothes and handwritten notes are preserved in a glass case, and on an adjacent table is his portrait, lean and spare, his eyes calm.
Sixty-seven years after Mahatma Gandhi's assassination, a search for the physical remnants of Godse in Pune yields only this room in Shivaji Nagar tucked away in the office of Ajinkya Developers, a real estate firm owned by Godse's grandnephew Ajinkya Godse. Ask him about the urn and he points to his father Nana Godse, son of Gopal Godse, Nathuram's brother. "The ashes will be immersed in the Sindhu river (Indus) only when his dream of Akhand Bharat (undivided India) is fulfilled."
That may not happen any time soon but in this room it's as real as it can get. Step out, however, and in the old trading heart of the city, from Shaniwar Peth to Sadashiv Peth, where Godse lived and worked, where his extremist politics was fashioned, his name draws a blank.
334, Shaniwar Peth, where he once lived in a single room, is now a cluster of small printing presses and a 78-year-old house in tottering old age. Here, no one remembers the introverted Brahmin who ran a tailoring shop nearby. At 495, Shaniwar Peth, where copies of Dainik Agrani, later called Hindu Rashtra, were printed, is a nondescript residential building, its ground floor occupied by Sudarshan Arts, a printer of wedding and visiting cards, and other tiny shops.
Part I: Man who murdered the Mahatma lives in an urn in Pune realtor office
No one remembers the virulent denouncer of the Congress and Gandhi here. "Godse? I have been here for 15 years and I have not seen him," says a woman at the counter of a grocery store in the building.
And yet, in the face of this apparent erasure, the legend of Nathuram Godse, at least in a tiny circle of Hindutva followers, has been quietly, and determinedly, taking shape for years, an undercurrent in the political life of Poona.
"History books have told you that Nathuram Godse was a sarfara, a lunatic who killed Gandhi. But in reality, who was he? He was an educated man, the editor of a newspaper. He was a patriot, a freedom fighter," says Himani Savarkar, the 68-year-old niece of Nathuram Godse, and the head of the radical Hindutva organisation, Abhinav Bharat, whose members have been accused in the Malegaon blasts of 2008 that killed eight people.
"When Partition happened, he was in Pune, his lands were not taken away, his mother and sisters were not assaulted, then what made him get up and go to Delhi? Because the women of Bengal and Punjab were also his sisters. And the man responsible for this vigathan, Gandhi, had to be removed," she says.
In this version of history, drawn largely from Godse's testament in his trial at Red Fort in New Delhi, Mahatma Gandhi was not the man who led India to freedom but who presided and was responsible for its division, and in a final act of betrayal, sat on a fast to "give" Pakistan Rs 55 crore in 1948.
Part II: A hotel in CP, a city divided and a failed bid to kill the Mahatma
"Gandhi did not see what was in the country's interest, but what was in Muslims' interest. He never, ever fasted to save Hindus.
Nathuramji had no personal interest, he was no contract killer. But he punished the man responsible for Partition, who if not killed, would have led to the country breaking up even further," says Savarkar, her voice unimpassioned and calm.
January 30, 1948, to this group of Hindutva proponents, was not the assassination of Gandhi, the parricide that tainted a newly independent nation, but Gandhivadh, the slaying of Gandhi. While the Godse defence has been heard for years in Pune and Maharashtra, inspiring a play Mi Nathuram Godse Boltoy (first staged in 1997), its echo was heard in Parliament recently, when BJP MP Sakshi Maharaj called Godse a patriot, and then withdrew his statement. It came up again when a Hindu Mahasabha member in Meerut proposed a temple to Godse.
Lost in the contest over the Godse legacy are facts of his early life. Interviews with his surviving family members and a reading of Manohar Malgonkar's book The Men Who Killed Gandhi (1978), based on conversations with Gopal Godse, and Tushar Gandhi's Let's Kill Gandhi (2007) reveal the transformation, from an ordinary political worker to the determined assassin.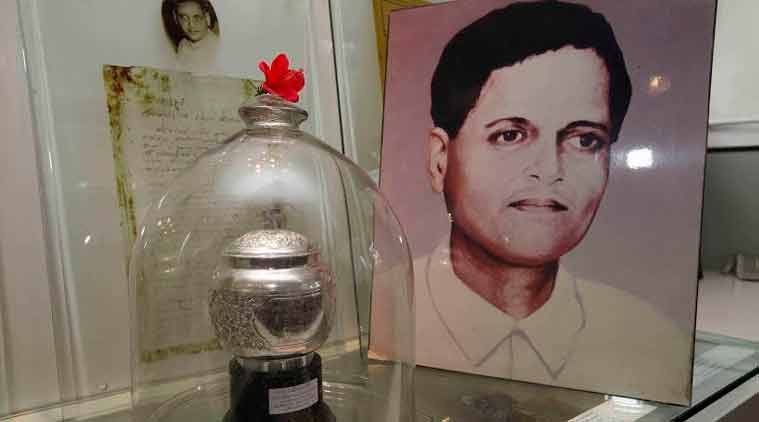 Born in May 1910 in Uksan village, Pune district as Ramachandra Vinayak Godse, he was the first of many male children to survive. His mother, Lakshmi, to ward off a perceived curse had his nose pierced with a nath as baby girls often are — and this mark of the feminine he carried in his name, Nathuram.
His family believed him to possess oracular powers, but he grew up to be an unremarkable young man. He did not pass his matriculate examination, though he was drawn to politics. A meeting with Veer Savarkar, the atheist ideologue who defined Hindutva and preached a Hindu Rashtra, in Ratnagiri in 1929, proved to be a lasting influence. He became a member of the RSS, and later quit it to join the Hindu Mahasabha.
He moved to Pune in the 1930s, then the centre of the Indian freedom movement. "In post-Tilak Pune, the Brahmins of Maharashtra, mainly of Pune, broadly sided with conservative and Hinduist elements and were sceptical of Gandhian politics. There were, of course, notable exceptions," says Suhas Palshikar, political scientist at the University of Pune.
Here, he flowered, gaining entry to the circle of hot-blooded Savarkarites. He found a friend in Narayan Apte, a flamboyant ladies man from a family of scholars in nearby Budhwar Peth. He was the perfect foil to the shy, socially awkward Godse.
Part III: In Gwalior house, son lives with a locked secret
In 1944, with a grant of Rs 15,000 from Savarkar, they started the four-page daily, Dainik Agrani. Accounts differ about its reach and influence: it was most likely an in-house bulletin of the Hindu Mahasabha, and it struggled for most of its life. Its editorials, written by
Godse, were staunchly opposed to Gandhi and his politics of ahimsa. "By the 1940s, though, both Brahmin and non-Brahmin camps had come together under the Congress. So, in terms of a constituency, Godse or the Hindu Mahasabha had a narrow base here," says Palshikar.
Himani Savarkar, though, disagrees that he was a minor figure in Pune's politics, or one who ever lacked any money. He is, in her telling, a curious figure, "a respected editor who owned a car", but who is also a tailor of RSS uniforms ("He never stitched women's clothes."). A man who loved coffee and peanuts, whose heart bled for Hindus but who was not too religious. "It is incorrect that Savarkar or he were atheists, they were simply against blind faith. Nathuramji wasn't a violent man. He was a calm, sober and rational person, who was disturbed by the sight of blood. He respected Gandhi even as he disagreed with him. But it was Gandhiji's final betrayal in his last fast (January 13-18) that he had to punish," she says.
In Pune, this is not an account that goes uncontested.
In 2003, Gandhian Kumar Saptarishi spoke to Godse's contemporaries (nearly all of them dead now) for a special Hindutva issue of his magazine, Satyagrahi Vichardhara. "They said Godse was a man obsessed with the idea that Hindus were emasculated because they were not violent, and that Gandhi's ahimsa made them even more powerless. They only had to ask, 'How are Hindus these days?' for him to launch into a tirade," says Saptarshi. Though Apte was the leader of the two, Godse was a known Gandhi-baiter. "When Gandhi once remarked that he would live to be 125 years, he is said to be have taunted: 'Who is going to let you live till then?'" says Saptarshi. (In 1964, after the release of Gopal Godse, Nathuram's brother, from prison, the grandson of Lokmanya Tilak, GV Ketkar, bragged about knowing Godse's intention to kill Gandhi. That speech , widely reported, led to the setting up of the Kapur Commission to investigate a larger conspiracy in the murder of Mahatma Gandhi.)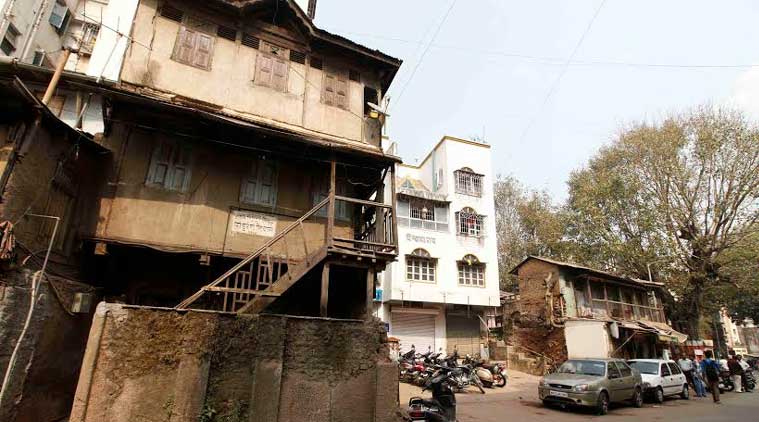 On January 14, Nathuram Godse and Narayan Apte took a train from Pune to Mumbai and would check into the Sea Green Hotel on Marine Drive, one of the few hotels then on the famous seaface. Three days later, they would fly to Delhi. Mahatma Gandhi had 13 days to live. (With inputs from Pavan Khengre)
(Map loading…)
PART-2: A hotel in CP, a city divided and a failed bid to kill the Mahatma
The view of Connaught Place's Outer Circle from the Radisson Blu Marina reveals a city centre which has seen better days. In 1948, it was simply the Marina Hotel, one of the first hotels to come up in "new" Delhi. Owned by Haji Hafiz Mohammad Ismail Japanwala and his brother Haji Mohammad Ibrahim Japanwala, one of the oldest Muslim families of Delhi, this was where Nathuram Godse and Narayan Apte had checked in on January 17.
"During the Partition, Ibrahim left with his family for Pakistan; his brother Ismail's family — my great-grandfather — stayed back," says Afshan Japanwala, the 35-year-old owner and great granddaughter of Ismail Japanwala. The rooms in which Godse and Apte lived have not survived.
From here, Narayan Apte and Co would launch the first of two attempts on Mahatma Gandhi's life in January 1948. "Until this time, Apte was the leader of the gang," says Tushar Gandhi, the Mahatma's great-grandson, who spent four years researching the January 30 conspiracy for his book Let's Kill Gandhi. The map of their operations was spread across a tiny radius, Connaught Place to Mandir Marg and Birla House, where Gandhi was on his last fast.
OP-ED: The retrial of Godse: Forgetting the facts
On Tees January Marg, Ashok Kumar, the 59-year-old estate manager of Gandhi Smriti and its oldest employee, shrugs at reports that the Hindu Mahasabha in Meerut has proposed a temple to Godse. "Whatever they might say, at the end of the day, Godse was a killer, wasn't he?" he says.
He has been here since 1973, when the sprawling house where Gandhi was killed was turned into a memorial. In 1972, Kumar, a 17-year-old high school dropout from Dhadhou village in Mathura district, found a job as a labourer at Birla House, lugging photographs from room to room.
He stayed on, educating himself on Gandhi and the freedom movement. "I resumed studies, and earned a Bachelor's degree from IGNOU. Of course, it was in history," he says. Of the many visitors he has seen at Birla House, one he remembers particularly: Gopal Godse, who visited it in the 1970s after his release from jail. "I did not ask him about the murder, or why he was here. To us, he was like any other visitor," he says.
Mahatma Gandhi spent the last 144 days of his life in a bare room at Birla House. When he arrived here a month after Independence, September 1947, he wrote that he found "gay Delhi" transformed into "a city of the dead". Less than a week ago, he had performed the "miracle of Calcutta", getting rioting Muslims and Hindus to cease killing each other by going on a three-day fast.
In Delhi, too, he found anger everywhere. At his prayer meetings, Hindu refugees from Pakistan objected to passages from Quran being read out. Meanwhile, his disciples Jawaharlal Nehru and Sardar Patel had decided not to give Pakistan its share of the money Britain owed to the two nations (Rs 55 crore), in the light of the attack in Kashmir.
On January 13, saddened by another spiral of communal violence in Delhi, he would go on a fast again, hoping to dissuade Nehru and Patel from reneging on a bilateral agreement.
In Pune, the news of the fast electrified Godse and Apte. It was a "final betrayal".
"At that time, Nehru and Patel thought it was an impractical to think of giving Pakistan that money. But Gandhi's sense of dharma being more defined than others, he was against going back on our word," says Sucheta Mahajan, professor of history at Jawaharlal Nehru University. Tushar Gandhi counters the allegation that Gandhi had sold out. "This was a pact signed after Independence by two sovereign nations. You cannot expect the Mahatma to be a moral force, and criticise him when he refuses to condone an immoral act."
OP-ED: Gandhi assassin's political audience
The Delhi Godse and Apte arrived in was in tumult. It was a city struggling to cope with waves of traumatised Hindu and Sikh refugees. Many Muslim families had empied out of their Old Delhi homes and were camping in Purana Qila, before they left for Pakistan.
As Gandhi carried on his fast, groups of Hindus, angered by his stance on Pakistan, would walk up to Birla House crying, "Marta hai toh marne do." "In a sense, it was the Partition which had given Hindu Mahasabha and other communal forces an opportunity that they never had," says Mahajan.
They were joined by an arms dealer from Pune, Digambar Badge; his servant Shankar Kistayya; a Hindu Mahasabha worker from Ahmednagar, Vishnu Karkare; a refugee from Punjab, Madanlal Pahwa, and Nathuram's brother, Gopal Godse. Badge brought the explosives; Gopal Godse, who had served in the army, a revolver.
After the assassination, Badge would turn approver. According to his statement to the police, the group met at the Hindu Mahasabha on Mandir Marg to finalise their plan. In the dense woods behind it, they practised firing their arms. Gopal's revolver, it turned out, was too rusted to go off. This was not a particularly efficient group of assassins.
By January 18, Gandhi's self-deprivation was working again. A peace committee of Sikhs, Muslims and Hindus, including representatives from Karol Bagh, Sabzi Mandi and Paharganj, the colonies worst-hit by the riots, signed a pledge, promising Gandhi that violence would cease. At his insistence, the document was recorded in both Persian and Devanagari scripts, the Harijan reported.
Two days later, on the evening of January 20, the gang was at Gandhi's prayer meeting. The plan went like this: Pahwa would explode a bomb, and taking advantage of the confusion, Badge and Kistayya, stationed at the servant quarters in front of which he held his prayer meeting, would fire at Gandhi's back.
"Badge realised that there was no way Kistayya and he would be able to get out after the shots were fired, while the rest would go scot free," says Tushar Gandhi. Pahwa set off the bomb. But Badge slipped out with Kistayya, without pulling the trigger.
The plan had failed.
Later, Nathuram Godse denied he had anything to do with the January 20 bombing, despite the testimonies of Pahwa, Badge, and numerous eyewitnesses at Birla House, as well as a trail of evidence (laundry with the initials NVG was found at the Marina Hotel rooms). It is a line which the Godses stick to even today.
Pahwa was arrested on the spot, and revealed the plot, including the involvement of the editors of Pune's Dainik Agrani. "They will be back," he said.
Mahatma Gandhi had ten days to live.
Part-3: In Gwalior house, son lives with a locked secret
By the time Narayan Apte and Nathuram Godse returned to Delhi on January 27 for the second and final attempt on Mahatma Gandhi's life, the equation between the two had changed. The man who had followed the lead of his more assertive partner had decided he would be the one to kill Gandhi.
They take a train from Old Delhi Railway Station to Gwalior. They are in search of a weapon.
The trail now leads to Vivekananda Colony, Phalka Bazaar, Gwalior. Here lives the son of the man who is believed to have arranged the 9 mm Beretta pistol, manufactured in Italy in 1934, with which Gandhi was shot dead. In 1935, Dattatreya Sadashiv Parchure started a branch of the Hindu Mahasabha in the princely state of Gwalior. He was also a leader of its militant offshoot, the Hindu Rashtra Dal, and, as a corollary, a fierce opponent of the Congress.
According to his statement to the police after the assassination, Godse and Apte stayed at his house for a night. The next day, they bought the seven-chambered pistol from a dealer he knew. They paid Rs 300.
ALSO READ: Prohibitory orders in Meerut as Hindu Mahasabha plans to install Nathuram Godse's statue
His son, Upendra Parchure, is 82 years old now, and lives as a recluse. A lock nearly always hangs on the gate to the two-storied house. Few neighbours know about the Parchures' connection to the assassination. They are more intrigued by the great lengths the Parchures go to avoid people, and will tell you to persist despite the lock. Regular visitors to the house, like the maid, know the drill: once you call out to be let in, someone lowers a cloth bag tied to a string from the first-floor balcony. You take out a key from the bag, and lock the grill after you.
"I was only 18 then (when Parchure was arrested)," says Upendra, when he finally lets us in. "My father was very secretive. He wouldn't talk about the past and wanted us to keep away from politics of all kinds. He was a revolutionary and remained so till the end,'' he says. He is not forthcoming about his father's role in the assassination, the politics he pursued or the repurcussions for the family.
Parchure practised Ayurvedic medicine at the family's old house near Nadi Gate Bridge in Shinde Ki Chhavni. The family home has now been pulled down. He was detained on February 3, 1948, and reportedly confessed to his role in the conspiracy on February 18.
He later retracted the confession, saying it was recorded by force, and was acquitted by the Punjab High Court in 1949. But the taint of the murder persisted. He was banned from Gwalior for two years and returned in 1952. He died in 1985 in this house in Vivekananda Colony. "He was a disciplinarian. He taught me medicine for nearly a decade in this very room,'' says Upendra, who attends to patients for a few hours in the evening, the only time the gate is not locked.
The Hindu Mahasabha office in Daulatganj is a shadow of the once-powerful organization in the state. "But in 1948, the Hindu extremist movement drew a lot of support from the princely states like Gwalior and Alwar," says Sucheta Mahajan, professor of history at JNU.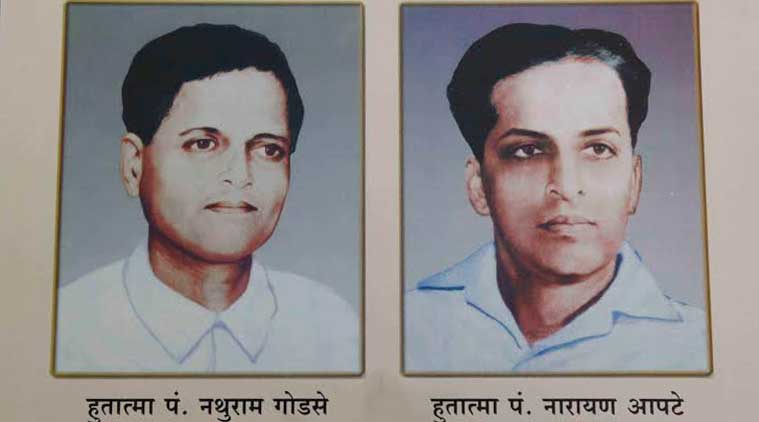 Nine days had passed since Madanlal Pahwa had been arrested for the explosion at Birla House, but neither the Delhi nor the Bombay Police had got wind of Godse and Apte's frantic journeys. On January 29, they took a train to Delhi.
This time, they did not venture near the heart of the city, but booked a first class retiring room (Room No. 6) at the station in the name of N Vinayak Rau. Vishnu Karkare was the only member of the gang of seven who joined them. Stepping out of his room, as he set out on his task of "avenging" the Hindu cause, Godse would have surveyed a near-empty road leading to the bustle of Chandni Chowk.
Today, the room near the clock tower overlooks a sea of green-and-yellow autorickshaws, and a road choked with noisy traffic. "Before he set off to kill Bapu, Godse considered many disguises, even buying a burqa from Chandni Chowk and trying it on. But he nearly tripped while walking and gave it up," says Tushar Gandhi, the Mahatma's great-grandson and the author of Let's Kill Gandhi.
At Birla House, Mahatma Gandhi had staunchly opposed the proposal to frisk visitors to his prayer meetings, even if he agreed to the police vigil being increased. "My faith does not allow me to put myself under any human protection at prayer time, when I have put myself under the sole protection of God," he said.
ALSO READ: Godse bust bid foiled, Hindu Mahasabha plans a library
In the last days of his life, Gandhi remained an unhappy man, talking frequently of death, his own,. "After the death of Ba (Kasturba Gandhi), especially, he seemed to be someone adrift, and that trauma, along with the fact of Partition, and his growing distance from Jawaharlal Nehru and Sardar Patel, were showing," says Tushar. Two days before his death, he had told his grandniece Manubehn, "If I were to die of illness, you should declare me a false or hypocritical Mahatma… (If) someone shot at me, and I received his bullet…without a sigh and with Rama's name on my lips, only then you should say that I was a true Mahatma."
On the evening of January 30, the crowd at the Birla House grounds was growing restless. The Mahatma was late. Nathuram Godse, his weapon hidden in his clothes, had walked in — no police officer had stopped him on the way —and was waiting on the lawns. Karkare and Apte were behind him. Fifteen minutes past 5 pm, Gandhi rushed out of his room, flanked by Manu and Abha. As he climbed the steps leading to the grounds, Godse blocked his path, greeted him with folded hands, and pushed Manu to the ground. Three shots rang out. It was 5.17 pm.
American author Vincent Shean, who was present, later wrote: "I felt the consciousness of the Mahatma leave me then — I know of no other way of expressing this: he left me."
So what did Godse achieve by killing Gandhi? In her home in Pune, Himani Savarkar looks into the distance and answers: "Even Bhishma had to suffer because he betrayed his desh. So did Gandhi."
Sympathisers of the "Hindu" cause remain ambivalent. "I would say what Godse did hurt the Hindu cause more than anything. For 50 years, you could not speak up for Hindus for fear of being branded a traitor. It is only now that things are changing," says Pune historian Pandurang Balkawade.
The urn in which Godse lives is brought out every year on November 15 for a ceremony organised by the Godses. Of the many people recently honoured at this "Balidan Diwas" was Pramod Muthalik of the Ram Sene. "My grandchildren read out parts of his speech at the trial. Three generations unite in keeping his memory alive. And we will continue to do so till India recognises what a great patriot he was," says Nana Godse, Gopal Godse's son.
In the Hindu Mahasabha office in Delhi, president Chander Prasad Kaushik, a saffron shawl draped over a saffron pullover, assures us that once the Delhi elections are over, "we will build many temples to Godse across the country." In a corner of his room is a bust of a portly man, with chubby cheeks and a benign expression. It is who the Hindu Mahasabha have reimagined as Nathuram Godse, the lean, austere Chitpavan Brahman from Maharashtra. "Yes, it looks different from what Godse did. Par hum unko duble thodei hi dikhayenge? (How can we show him as a thin man?)"
📣 The Indian Express is now on Telegram. Click here to join our channel (@indianexpress) and stay updated with the latest headlines
For all the latest India News, download Indian Express App.
The Indian Express website has been rated GREEN for its credibility and trustworthiness by Newsguard, a global service that rates news sources for their journalistic standards.