1. The PSLV-C23 carried a 714 kg French Earth Observation Satellite SPOT-7 as its main payload while a 14 kg satellite called AISAT of Germany, two 15 kg satellites from Canada CAN-X4 and CAN-X5  and seven kg Singapore satellite called VELOX-1 as piggy back payload on the flight.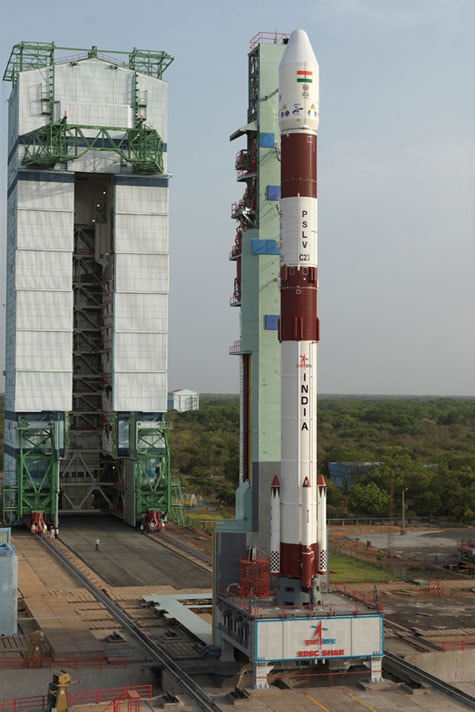 2. The five satellites were launched under commercial arrangements that ANTRIX (ISRO's commercial arm) entered with foreign agencies.
3. The commercial launch comes nearly 16 months after ISRO launched six small foreign satellites on board the PSLV C-20 in February 2013.
4. ISRO has so far put 35 foreign satellites in space on the PSLV on the basis of commercial agreements with other countries.
5. The space agency is banking on the realization of its GSLV heavy lift rocket program over the next couple of years to get into the big league of launching heavy communication satellites weighing more than 2000 kg.
📣 The Indian Express is now on Telegram. Click here to join our channel (@indianexpress) and stay updated with the latest headlines
For all the latest India News, download Indian Express App.
The Indian Express website has been rated GREEN for its credibility and trustworthiness by Newsguard, a global service that rates news sources for their journalistic standards.