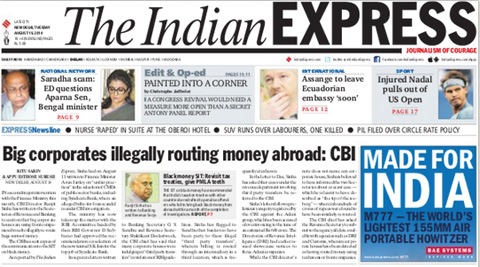 Here are five express stories that you should must read before starting your day.
From anti-Islamist letter to jihad camp in Syria, a Srinagar youth's journey
"I disagree," wrote Adel Fayyaz Waida in an angry letter to a Srinagar newspaper in the summer of 2010, in the midst of a communally charged mass movement spearheaded by Islamist leader Syed Ali Shah Geelani. "I am so fed up of this thing," he continued, "do I have an option to confront him, so I can ask him, what are we going to get with these useless strikes?" The letter ended, "Nobody cares, nobody listens, it starts in Kashmir and ends up there, no where in the world cares." Read more…
Yash Chopra & Bollywood to Zakir Naik & hijab: Such a short journey
She wanted to be like Kareena Kapoor, and "could not wait to act in a movie". In her last year of college, she "got offers from casting directors who would scout for faces in campuses and on Facebook". But her "well-to-do" Mumbai-based Kashmiri Muslim family would not allow her to take up any film job unless it was offered by Yash Chopra's YRF (Yash Raj Films). That was in 2012.
Two years on, Murcyleen Peerzada, a 23-year-old Kashmiri woman based in Mumbai, does not idolise Kareena. She now dreams of "being like Yasmin Mogahed", an Egypt-born American preacher known for her talks and articles on Islam. Read more..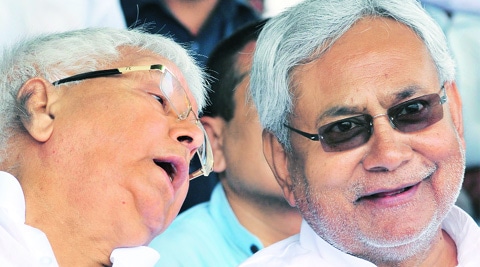 Nitish is tragic hero in Bihar bypoll drama
The results of the bypolls on August 21 will decide whether the "maha gathbandhan" or grand alliance that Nitish Kumar's JD(U) has stitched up with Lalu Prasad's RJD, with the Congress as its third wheel, can live up to its promise on paper to put up a fight against an ascendant BJP in Bihar. All three parties were swept aside by the BJP in the Lok Sabha polls. The performance of the grand alliance in these bypolls will give the verdict on what is being touted as a unique experiment in opposition unity against the BJP. If successful in Bihar, it could resonate in other parts of the country. Read more..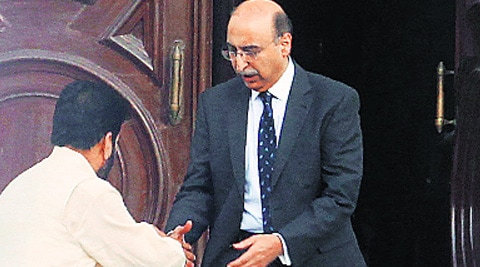 Hurriyat talks to Pakistan, so NDA Govt says we won't
Sending a strong message to Islamabad, the Narendra Modi government on Monday called off the Foreign Secretary-level talks with Pakistan, an hour after Pakistan High Commissioner Abdul Basit met Hurriyat leader Shabir Shah here. Two other Kashmiri separatist leaders — Syed Ali Shah Geelani and Yasin Malik — are scheduled to meet Basit on Tuesday.
This is a serious setback to the efforts to re-start the dialogue process, which have been stalled since January 2013. Read more…
Opinion: Painted into a corner
If one goes by the media coverage of Imran Khan's Azadi March from Lahore to Islamabad last Saturday — strident, anecdotal and picturesque as it has to be on TV — one may conclude that he has become the leader of the opposition, even if this title is officially held by Syed Khurshid Ahmed Shah of the Pakistan People's Party (PPP). But after a week in Islamabad, including a day and half a night watching the cavalcade and listening to the speeches of Imran Khan and his lieutenants, I could not help but wonder if he can conceal the obvious weaknesses of his strategy. Read more…