Written by
Milind Ghatwai
| Bhopal |
Updated: July 18, 2015 1:00:43 am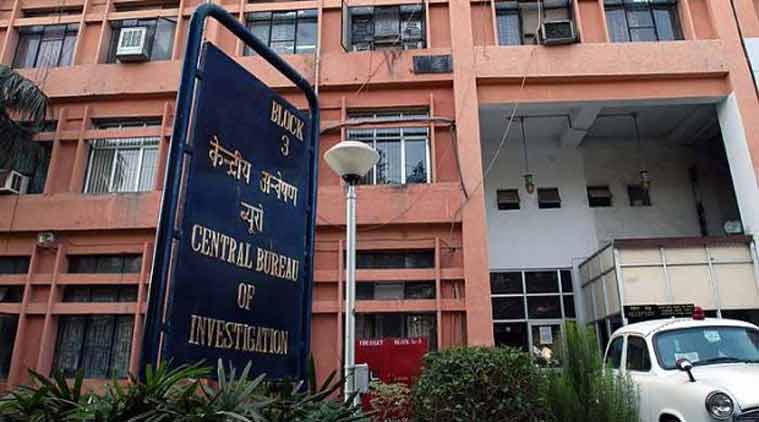 The CBI on Friday registered a murder case in connection with the death of Namrata Damor, a student of Indore government medical college who was found dead near the railway tracks in Ujjain in January 2012 after her name figured in the Vyapam scam.
The CBI also registered a preliminary enquiry (PE) to probe the death of Aaj Tak reporter Akshay Singh on July 5 after he had suddenly collapsed while talking to Damor's father at the latter's residence in Meghnagar. Following an uproar over his death, the Shivraj Singh Chouhan government had sought a CBI probe.
Sources said more PEs could also be registered in connection with deaths of other persons connected to the Vyapam scam, in which the Madhya Pradesh STF had not registered any criminal case so far.
The CBI also registered four other cases on Friday in connection with alleged illegalities in entrance examinations conducted by Madhya Pradesh Professional Examination Board (MPPEB), known by its Hindi acronym Vyapam.
This raises the number of cases registered by the CBI in its Vyapam probe to ten regular cases and a PE, with an initial set of five FIRs registered by the agency on Wednesday.
"A case has been registered under Section 302 of IPC (murder) against unknown persons. Allegations pertain to the death of Namrata Damor under mysterious circumstances in January 2012 and allegations of it being linked to the Vyapam scam cases," said a CBI spokesperson.
A report dated January 9, 2012 of a post-mortem conducted on Damor at Ujjain district, states that she had a "homicidal" death caused by "violent asphyxia as a result of smothering". Nail injuries were also found at three places on her face. The report was signed by a panel of three doctors — Dr B B Purohit, Dr O P Gupta and Dr Anita Joshi. However, another report from a state forensic expert a few weeks later opined that the death could have been from injuries sustained during a fall from a moving train.
The police had initially registered a murder case, but later called the death an "accident" and closed the case.
The CBI had on Wednesday called for records from the Superintendents of Police of Ujjain, Kanker, Gwalior, Jhabua and from the Deputy Inspector General, Indore on the deaths of Damor, Vijay Patel, Rajendra Arya, Deepak Verma and Aaj Tak reporter Akshay Singh.
Among the four other cases registered Friday, one is cheating pertaining to alleged illegalities in the Pre Medical Test of Madhya Pradesh in 2010, and involves one named accused. Another cheating case registered pertains to alleged illegalities in the Pre Medical Test examination conducted by Vyapam in 2010. There are four named accused in the FIR and seven other accused were added during investigation by the Special Task Force, Madhya Pradesh Police, CBI officers said.
A third case registered Friday pertains to illegalities in the Police Constable Recruitment examination conducted in 2013 by Vyapam. There are 18 persons arraigned as accused by the STF, MP in the case. The accused have been booked for cheating and forgery under the IPC, as well as sections of the Madhya Pradesh Recognised Examinations Act, 1937.
The fourth case pertains to allegations of impersonation and cheating in the Pre Medical Test entrance examination conducted by Vyapam in 2009, with 22 persons named as accused.
For all the latest India News, download Indian Express App