Here are the LIVE updates from India and around the World:
– BSE to invest Rs 150 cr to set-up an international exchange.
– Govt to sell stake in more than 1 PSU by March-end: Jaitley.
– French probe into kosher supermarket attacker moving forward.
– Rohingya woman has died after suffocating in a truck packed with migrants from the Myanmar Muslim minority group as they travelled through southern Thailand, police said today.
– Cold wave conditions continued unabated in Kashmir Valley with minimum temperatures hovering below freezing point, causing severe problems to the residents.
– UN Security Council condemns Lebanon suicide attack.
– Banking on the steps taken to revive the domestic economy in last seven months, Finance Minister Arun Jaitley today said investments are significantly going to move up in coming days.
–  All eight Samajwadi party candidates today filed their nominations for the UP legislative council election here in which the ruling party is likely to have a smooth sailing.
– Fourth ship to join search for Malaysia Airlines Flight 370.
– Kerry says he will travel to Paris on Thursday for talks on countering extremist violence.
– Delhi HC issues notice to Centre on Jindal Steel & Power Ltd's plea challenging govt's decision to change end-use norms of coal blocks.
– Gunmen attack Pakistani troops in southwest, killing 7.
– Divers find both black boxes in AirAsia crash. READ REPORT: Divers find both black boxes in AirAsia crash
– The toll in the accident of a state-run bus in Andhra Pradesh's Anantapur district rose to 16 today following the death of the bus driver, police said.
– Pakistani Rangers and BSF troops exchanged fire along the International Border in Kathua district of Jammu and Kashmir, a BSF officer said today.
– Hizbul Mujahideen militant has been arrested near the Line of Control (LoC) in Kupwara district of north Kashmir, police said today.
– JSPL claims that due to change of end-use norms from steel to power, it is unable to bid in the ongoing coal block
auction process.
– India's Jaitley expects nationwide sales tax to take effect next year.
1. Make in India campaign
Prime Minister Narendra Modi's 'Make in India' initiative in aviation is set to get a boost with the Federal Aviation Administration approving, for the first time, two aircraft parts developed in India for use by manufacturers in the United States.
READ: Boost for Make in India as FAA clears two plane parts
2. Idea Exchange with Maha DGP Police Sanjeev Dayal
Acknowledging the challenges posed by rising radicalisation of young Muslims, the DGP has proposed a proactive government role and a holistic policy involving multiple government departments incuding health, education and housing for a gamut of schemes and programmes that can tackle "various contributory factors pushing people away from the mainstream".
READ: How to stop radicalisation? Maharashtra DGP says start with inclusive housing, madrasa reform 
3. Reasserting Hindu roots of Northeast states
A grand plan to reassert the Hindu roots of the Northeast states is afoot as the government is preparing to map a new Hindu pilgrimage circuit by linking ancient temples and other places in the region that are mentioned in mythology.
READ: Remapping Northeast: Centre to link region with Hindu circuit
4. Opinion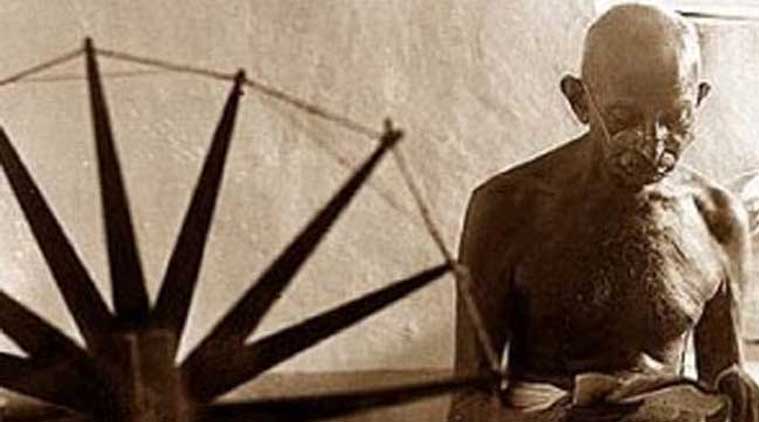 Some anniversary images of Gandhi returning home a hundred years ago show a familiar old man clad in a knee-length khadi dhoti walking wearily with the aid of a lathi. That image is, of course, false.
5. Sports
'The new king of international cricket'; 'More Australian than he is Indian'; 'Part yogi, part rogue'; 'The man who would be king'; 'The agent provocateur of the mouthy kind'; 'An ego carrying a sabre'. YES, Virat Kohli has divided opinions in Australia.
READ: A love-hate relationship
For all the latest India News, download Indian Express App