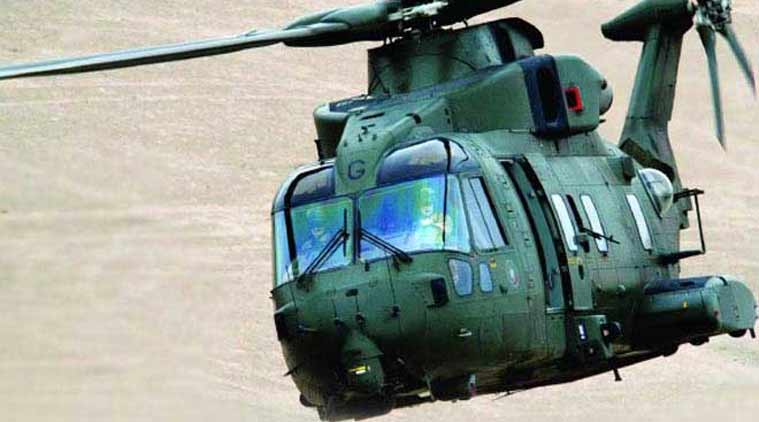 A day before the discussion on the AgustaWestland helicopter deal in Parliament, the Congress on Tuesday linked the revelations in the case with the International Arbitral Tribunal's order on the Italian marines.
It said the order in the case "confirms the claim" that the Narendra Modi government had entered into a "conspiracy" to "falsely accuse" the Congress leadership in the chopper deal "in return for a weak defence" in the marines case.
Top Congress leaders huddled at party chief Sonia Gandhi's residence to finalise the line of defence and attack in Rajya Sabha on Wednesday. Former defence minister A K Antony is expected to lead the charge.
[related-post]
"This is a huge setback for India and prima facie appears to be a case deliberately lost. The Modi government apparently fought a weak case and provided diluted defence to facilitate the release of the accused marine," Congress leader Jyotiraditya Scindia said. He referred to news reports to say that "a conspiracy was hatched with a latent promise by PM Modi to ensure the release of these marines which has been surreptitiously denied by the government".
"The NDA government is hand in glove with the Italian government in terms of securing the release of the two marines. The question we would like to ask is: what is the quid pro quo that was in place to ensure their release… The defence was very weakly put up (at the international court)… And all this from a government that talks about nationalism, 'Bharat Mata Ki Jai', upholding India's sovereignty and respect on the world stage," he said.
The Congress also dug up a tweet of Modi of March 31, 2014, when he was the BJP's prime ministerial candidate. "The then PM aspirant had said in a tweet that 'Italian marines mercilessly killed our fishermen. If madam is so patriotic can she tell us in which jail are the marines lodged in'. If indeed this government is so patriotic, why is it that one marine was repatriated and the second marine will be escorted by the Government of India back to Italy?" Scindia asked.
WATCH INDIAN EXPRESS VIDEOS HERE
The Congress asked the government to reveal the "details of the secret deal and quid pro quo between the Modi government and Italian authorities to release the marine" and explain "why didn't the Modi government pursue the strong legal case filed by the Kerala government and take it to its logical conclusion?"
Scindia said the justification given by the Ministry of External Affairs was vague and did not promise that the Italian marines would be tried in India under Indian laws. "Will the PM promise a trial of the two marines for murder in India in accordance with Indian law?" Scindia said.