Apart from the thrust on the roads sector, the Union Budget has laid out a five-pronged route to step up public investment in infrastructure, including a sharp surge in capital expenditure of state-owned enterprises and the establishment of a National Investment and Infrastructure Fund (NIIF) to leverage an annual fund flow of Rs 20,000 crore.
Finance Minister Arun Jaitley, in his Budget speech, said that the capex of the public sector units is expected to be Rs 3,17,889 crore this fiscal, an increase of approximately Rs 80,844 crore over the revised estimate of 2014-15. "In fact, all told, investment in infrastructure will go up by Rs 70,000 crore in the year 2015-16 over the year 2014-15 from the Centre's funds and resources of CPSEs," he said.
Jaitley said he intended to establish the NIIF and find monies to ensure an annual flow of Rs 20,000 crore to it, a move that would enable the fund to leverage debt and, in turn, invest as equity in infrastructure finance companies such as the IRFC and NHB. The infrastructure finance companies can then leverage this extra equity for their projects, he said.
Watch video: The Big Picture Of Arun Jaitley's Budget 2016
The public private partnership or PPP mode of infrastructure development, Jaitley said, has to be "revisited and revitalised". "The major issue involved is rebalancing of risk. In infrastructure projects, the sovereign will have to bear a major part of the risk without, of course, absorbing it entirely," he said.
[related-post]
In the petroleum sector, the budget changed the cess levied on crude oil produced domestically to an ad valorem rate, a move that follows repeated requests by the domestic industry to align the cess to international crude oil prices. Budget 2016-17 has effectively changed the cess on crude oil to 20 per cent of the prevailing oil price as compared to Rs 4,500 per tonne currently.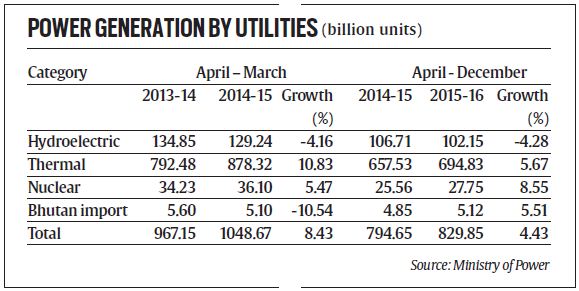 "The Oil Industry (Development) Act, 1974, is being amended so as to reduce the rate of Oil Industries Development Cess on domestically produced crude oil from Rs 4,500 per tonne to 20 per cent ad valorem OIDB cess. The amendment in the Act will be effective from the date of assent to the Finance Bill, 2016," the Finance Minister said.
The FM also announced hike in excise duty on aviation turbine fuel to 14 per cent from 8 per cent. He said that two-stage gas pricing freedom would be given to firms like RIL and ONGC which have several gas discoveries that are unviable at the current price of $3.82 per million British thermal unit. "India is blessed with rich natural resources including oil and gas. However, their discovery and exploitation has been below our potential," he said. With near stagnation in domestic production and consequent rapid increase in imports, the "government is considering to incentivise gas production from deep-water, ultra deep-water and high pressure-high temperature areas, which are presently not exploited on account of higher cost and higher risks," he said.
"A proposal is under consideration for new discoveries and areas which are yet to commence production, first, to provide calibrated marketing freedom, and second, to do so at a pre-determined ceiling price to be discovered on the principle of landed price of alternative fuels," he said.