Written by
Mir Ehsan
| Srinagar |
Updated: December 25, 2015 10:52:53 pm
Militant group Lashkar-e-Toiba Thursday suffered a major setback when Jammu and Kashmir Police and the Army, in a joint operation, killed its operational chief and its senior most commander and strategist in the Valley at Kulgam area in South Kashmir.
Abdul Rahman alias Qasim had a cash reward of Rs 20 lakh on his head and had been active in the Valley since 2009.
The National Investigation Agency (NIA) was also looking for Qasim after captured Pakistani militant Naveed Ahmad told the interrogators that he (Abdul Rahman) had tasked him and another Pakistani militant to carry out the August 5 attack at Udhampur in which two BSF personnel were killed.
READ — Killing of top militant LeT commander Abu Qasim major blow to militancy in J&K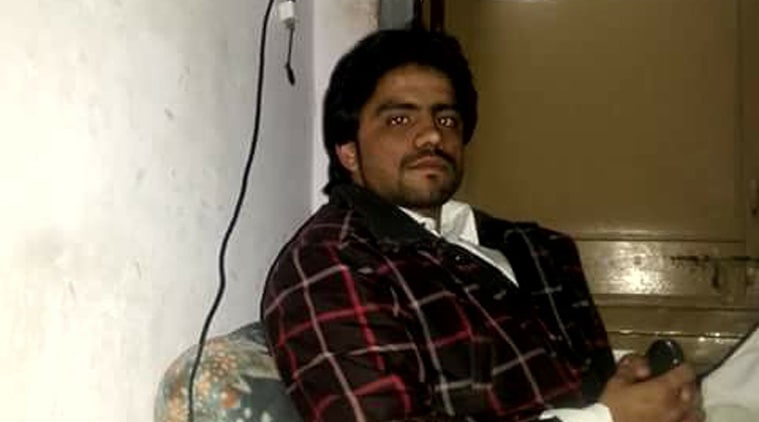 Police said apart from masterminding the Udhampur attack in August that left two BSF personnel dead and 12 others injured, he was also part of the LeT squad which carried out the 2013 fidayeen attack at Hyderpora in which 12 Armymen were killed and 16 injured.
Naveed had exposed many hideouts of Qasim, especially in South Kashmir. But in the last two months, Qasim had escaped twice after shootouts with the security forces. Sources said it was with the help of the network of human intelligence that they finally managed to kill him.
Inspector General of Police Kashmir Range Syed Javaid Mujtaba Gillani termed the killing of the Lashkar commander "a big success for the security forces".
"The militant was killed when he tried to break the cordon with another militant at 1 am and fired and hurled grenades on the security forces after a cordon and search operation was established at Khandaypora village," he said.
Qasim, a resident of Bhawalpur in Multan, was in his early 30s and had a military brain. He had managed to evade the security forces for many years. On October 7, after killing J&K Police Sub Inspector Altaf Dar, a top counter insurgency officer who was chasing him and his associates, Qasim managed to give the police and the Army the slip and reached his hideout in South Kashmir.
Police said, two years ago on his directions, Lashkar cadres killed Dr S Jalaludin, former Director of Sher-e-Kashmir Institute of Medical Sciences, Soura, along with his PSO. Qasim was also involved in an attack on a BSF bus at Pampore that left six personnel injured.
Qasim came under the police scanner for the first time in 2010 after the recovery of a car laden with explosives on the outskirts of Srinagar. After the killing of Abdul Rahman, the Lashkar commander in South Kashmir, he was given the charge of South Kashmir. A top police officer said Qasim was the main recruiter for the Lashkar in the Valley currently.
The Indian Express website has been rated GREEN for its credibility and trustworthiness by Newsguard, a global service that rates news sources for their journalistic standards.