THE semi-urban village of Kasarwadavli, on the fringes of Thane city and a little over 45 km from Mumbai, woke up on Sunday to the gruesome news of 14 murders in a family. Hasnain Warekar, 35, employed at a financial services firm in Navi Mumbai, had allegedly slit the throats of his family members, including his wife, parents, sisters, and seven children, apart from his own three-month-old daughter, before hanging himself.
One sister survived the murderous spree, her account to investigators now critical to the police's reconstruction of what happened in the Warekar home between 2 and 2.30 am Sunday.
Police suspect Hasnain sedated his family members before slitting their throats. He had earlier invited his three married sisters over for dinner. Police have not found any motive for the murders so far, though they are looking at a possible property dispute.
[related-post]
Police were alerted by the neighbours, who around 3.15 am rescued Hasnain's 21-year-old sister Subia Bharmar. She reportedly woke up just before Hasnain attacked her and managed to push him away as he swung the knife at her throat. Bleeding from the gash below her chin, she locked herself into a ground-floor bedroom where another sister lay dead, and was taken out by neighbours from there through a window.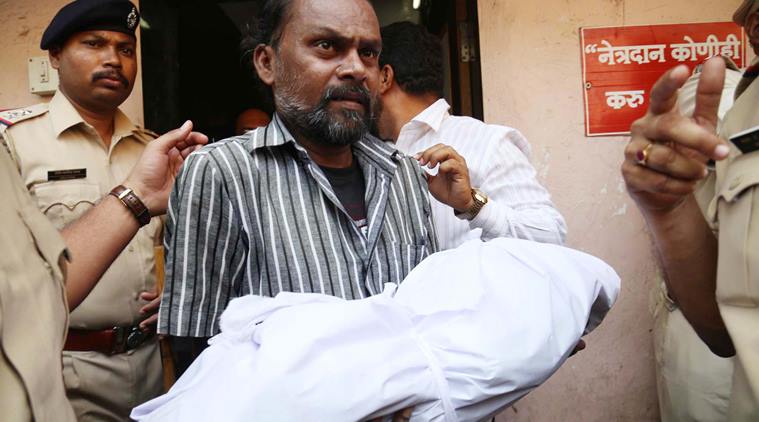 When police broke open the main door to the house a little before 4 am, they found Hasnain hanging, with a meat cleaver still clasped in his hand.
Subia has reportedly told investigators Hasnain would often say when irritated, "Sab ko khatam kar doonga (I will kill everyone)". However, by all accounts, Hasnain, who worked as a senior accountant, was a shy, almost docile man, and these threats were never taken seriously.
Investigators have sought records from the Thane Municipal Corporation on property the Warekars owned in Kasarwadavli, where the family has lived for generations.
Relatives and neighbours have reportedly told officials that nearly four years ago, Hasnain had tried something similar, with a local 'baba' giving him medication that he administered to family members, who then remained unconscious for nearly 15 hours. Suspecting something amiss when the family missed morning prayers, the neighbours had reportedly rushed them to hospital.
While some strips of medication were found in a search of the Warekar house Sunday, an officer said Hasnain was under treatment of a dermatologist in a prominent Mumbai hospital.
Scene Outside The Thane House Where Man Allegedly Killed 14 Of His Family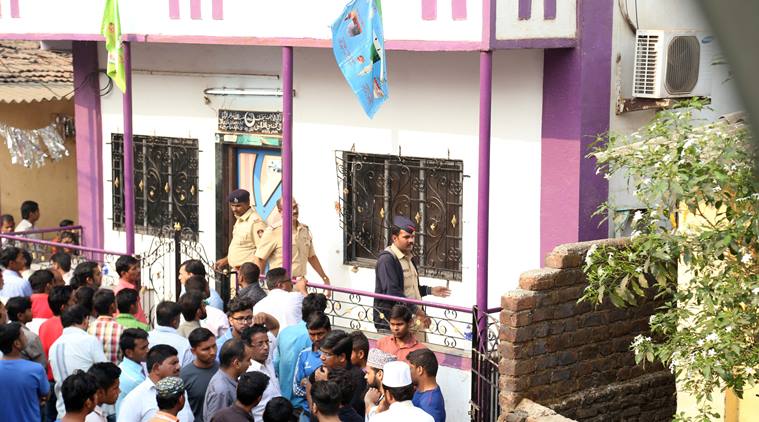 Hasnain lived in the house with his parents, 28-year-old wife Jabeen, two daughters and an unmarried sister, Batul, 30. On Saturday night, he had invited his three married sisters over for dinner, ostensibly to celebrate the fifth birthday of his elder daughter. Relatives say he was unusually persistent that the sisters come, while telling his three brothers-in-law to visit only on Sunday.
When one sister, a Navi Mumbai resident, said she couldn't accept the invitation, he volunteered to pay the autorickshaw fare or come fetch her.
While Mariya, 28, and Shabina, 35, came from Koparkhairane, Subia, 22, the one who survived, came from Bhiwandi with her five-month-old daughter Arsiya.
The dinner menu was mainly home-cooked tandoori kebabs and was eaten around 1.30 am, after which everyone retired for the night. While Hasnain, his wife, two daughters and two of his sisters' children slept in the first-floor bedroom, the others were in ground-floor rooms, including Hasnain's parents Anwar, 60, and Asghari, 55.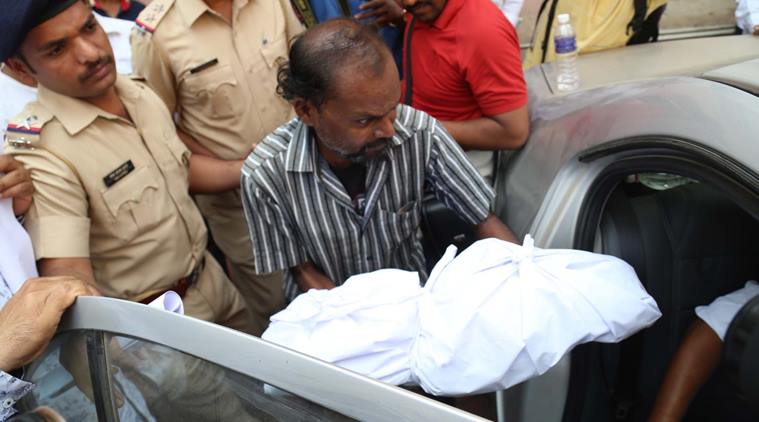 Between 2 am and 2.30 am, according to the police's reconstruction, Hasnain killed his two daughters by slitting their throats with a knife used to slaughter goats. His three-month-old daughter, who was under a mosquito net, was also killed, as were his sisters' children.
"His wife ran from the first floor to the ground-floor kitchen, where he eventually slit her throat as well," an officer said. "The fact that she must have shouted but no one awoke makes us suspect the food had some sedatives. Forensic reports will verify that."
The others were killed subsequently.
Altamash Warekar passing by the room in which Subia hid was the first to rush for help. "Subia was banging a steel glass on an eartern pot. She was bleeding from the left side of her neck. She told me her brother had attacked her family," Altamash said.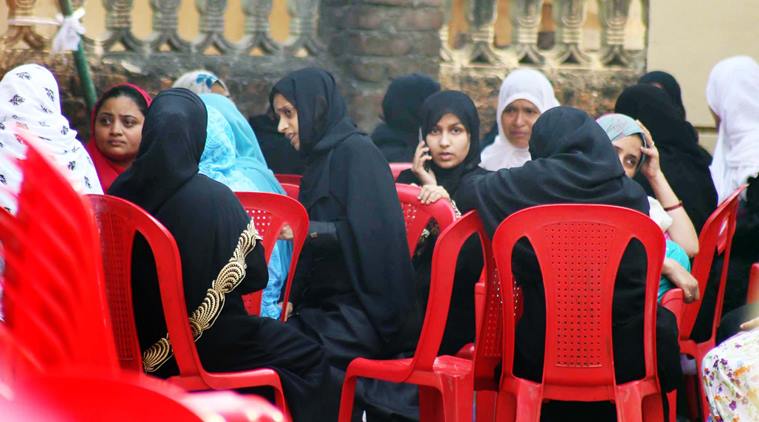 Ayaz Warekar, 38, Subia's uncle who lives nearby, said she had indicated the same to him before passing out.
The local Kasarwadavli police station was informed even as Subia was rushed to the nearby Titan Hospital in an autorickshaw.
"Prima facie evidence suggests the accused bolted all the doors of the house and murdered his family while they were asleep with a knife. The accused then hung himself," Joint Commissioner of Police Ashuthosh Dumbare said.
In her statement to police, Subia later said she had no idea what Hasnain's motive could have been. "Our investigation is still underway," said Dumbare.
"The family appears to be well-known in the area and Hasnain's father had a very good reputation. Initial inquiry suggests there were no troubles within the family," said a senior Thane police officer.
Here's the list of the deceased: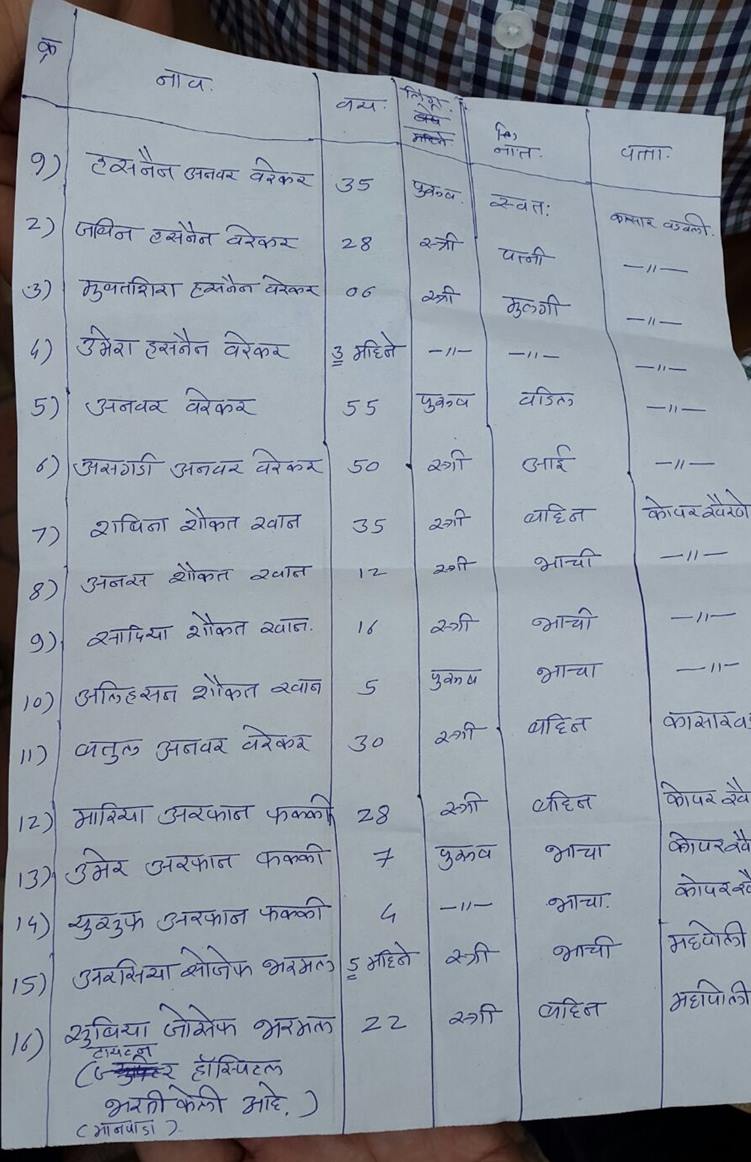 #Firstvisuals of the spot where a man killed 14 members of his family,later committed suicide in Thane (Maharashtra) pic.twitter.com/04rJxogdmf

— ANI (@ANI_news) February 28, 2016
The Indian Express website has been rated GREEN for its credibility and trustworthiness by Newsguard, a global service that rates news sources for their journalistic standards.