On Tuesday, Smriti Irani and Ashok Choudhary locked horns on Twitter over mention of the word 'dear' and the National Education Policy.
Choudhary tweeted to Irani, addressing her with a 'dear' and asking about the NEP. Irani, however, caught on to the 'dear' and asked him whether that was how he addressed women. Choudhary pointed out to her that she circled issues but never talked about them. Fire was exchanged until the spat ended on an abrupt note on both sides.
Later in the day, Choudhury told reporters that he was only enquiring about when the government will release the new education policy and that he feels there is nothing offensive about being addressed as "dear".
Watch Video: What's making news
"But I still apologise to Smriti Irani ji if I have hurt her feelings in any way," he said.
Following comments from the Twitterati at large, Smriti Irani, on Wednesday night posted a long message on Facebook emphasising on the need to speak out one's mind, especially directing it to women.
She wrote, "As the politician mumbled apologies and explained his "position" regarding the twitter spat to my state leader on the mobile while our contingent drove back from Bhagalpur last night; I watched his supporters trend a hashtag in my name, irrespective of their neta's public apology. As those who scream murder and whip themselves up into a feminist frenzy at the drop of a hat tried to "endear" themselves to me on Twitter, I reflected on the near "Jerry Maguire" like moment that was upon me."
She then went on to elaborate the struggles a woman faces since her childhood, whether it is walking out in public or questioning people around her.
"…many girls who would walk to school / college and back home every day, go to the bazaar to get groceries and adequate sabzi in a given budget, would often be told if accosted by a boy or a bunch of them, don't look up and keep walking straight. Don't respond or retort no matter how humiliated you feel. But there would be those rebellious kinds (yours truly included), who would question why? Why not respond? Why zip it? The standard answer such a question begets is "It is not worth it. Nuksaan tumhara hoga , ladke ka kuch nahi bigadega"," she wrote further.
She writes she defied these odds, questioned and asked and moved ahead in life but as soon as she became the HRD minister, she was called 'unpad' by 'intellectuals', trolled, and even humiliated 'through sexual innuendos' but was asked to not respond.
However, she further states, she kept doing her work even while remaining mum and facing brickbats from within the system and how that is the struggle of every working woman – being doubted on every step of the way.
She then listed a long string of her achievements as the HRD minister and vowed to continue doing more.
She signed off the post with the name 'Aunty National' that was given to her a few months ago.
Read the full post here: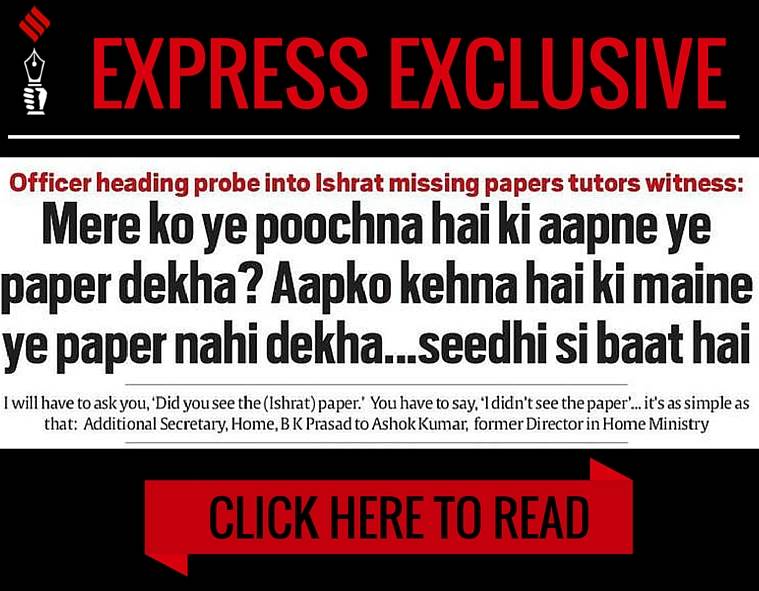 For all the latest India News, download Indian Express App