Anupama Shenoy, a 2010-batch officer in Karnataka, who had to bear the brunt of the state government for putting a minister's call on hold, resigned from her post as Deputy Superintendent of Police (DySP), Kudligi sub-division of Ballari district on Saturday.
Orders of Shenoy's transfer on January 18 were issued after the incident but had to be revoked after an uproar on social media with people coming out in her support.
Reportedly, she cited personal reasons for her resignation but she later took to Facebook and changed her display picture. The picture had 'when injustice becomes law, rebellion becomes duty' written over it. Also, the officer changed her Facebook bio to "resigned and jobless".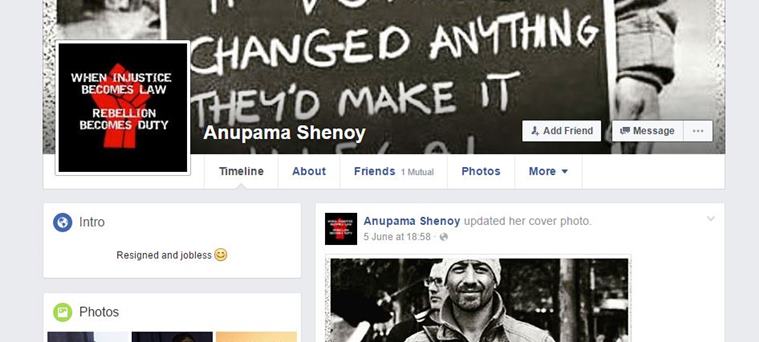 [related-post]
She was transferred in January after being accused of ignoring phone calls of state Labour Minister P T Parmeshwara Naik.
Naik had initially denied any links to Shenoy's transfer, but was caught on camera a few days later, boasting about how he got Shenoy transferred for not taking his calls.
There were also allegations that Shenoy was shunted out because she did not yield to pressure from the sand mafia in the district and also refused to close a murder case against a supporter of Naik.