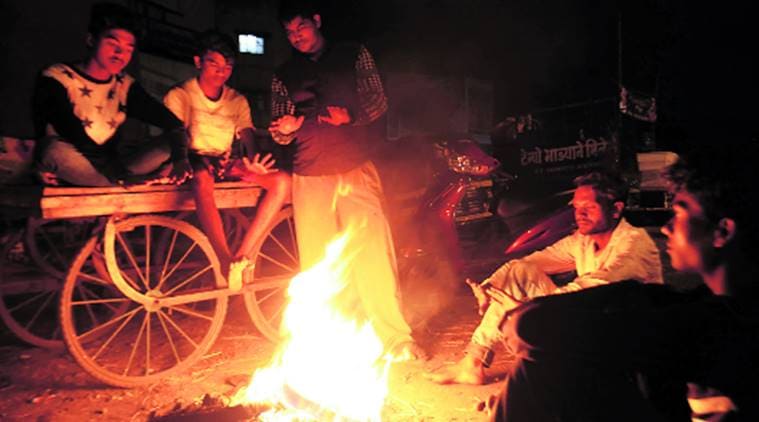 On Saturday, the city of Ahmednagar recorded a temperature of 6.6°C and remained colder than north Indian cities like Shimla, Delhi and Jammu. The city recorded the lowest minimum temperature in Maharashtra for the day. This was the lowest temperature recorded in Ahmednagar since 2006. Besides Ahmednagar, several cities of Maharashtra recorded unusually low temperatures.
Reports generated by the Indian Meteorological Department (IMD) show that while Pune and Ahmednagar recorded minimum temperatures of 9.8 and 6.6 degrees Celcius, places like Jammu, Shimla and Delhi remained warmer at 12.9, 14.8 and 16.8 °C, respectively. Infact, cities like Nashik, Solapur, Aurangabad and Ratnagiri recorded lower minimum temperatures than most cities of north India.
Experts of the Indian Meteorological Department and climatologists from private forecaster Skymet have attributed the unusual dip in temperatures across several cities in Maharashtra to a rare combination of climatic events.
Maharashtra's dipping mercury, they said, can be attributed to Western Disturbances active over the northern part of the country and to clear skies. Western disturbances are low-pressure areas or cyclonic disturbances which form over the Mediterranean Sea and move over the Indian subcontinent. These systems are important for rabi crop as they bring rains to north India. At present, two-three such disturbances are active in the upper regions of India.
Mahesh Palawat, a meteorologist from Skymet, said cloudy skies over north Indian cities had induced a greenhouse effect which has pushed up the temperature there.
"Skies in Maharashtra have been clear for the past many days. The cold winds from northern plains and central Pakistan are blowing directly over central Maharashtra. These reasons have brought the drastic dip in temperature," he said.
Palawat said the present state of affairs will continue for the next 48 hours. "Once the Western Disturbances move eastwards, the temperature in the northern cities will start dipping," he said.