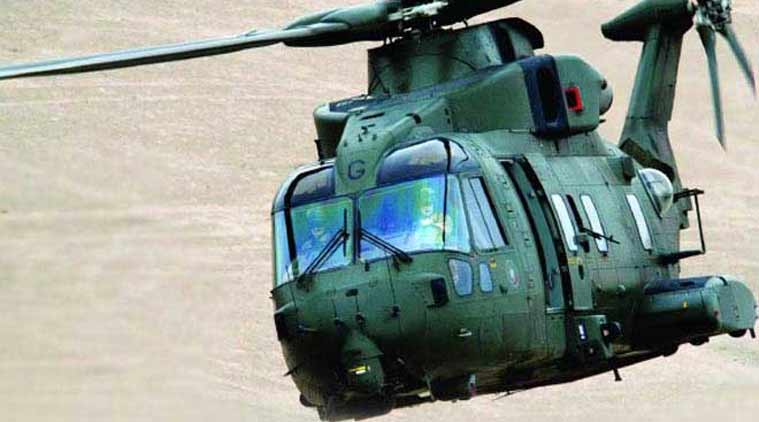 Invoking a rarely used clause, Rajya Sabha Chairman Hamid Ansari Monday asked Trinamool Congress MP Sukhendu Sekhar Roy to withdraw from the House for the day for unruly conduct after he repeatedly spoke about the AgustaWestland chopper deal.
Roy was expelled for the day for making references to "Gandhi" and "AP", mentioned in an Italian court's verdict into the chopper deal case, and "speaking without authorisation" that is "unbefitting" for an MP.
Roy's repeated attempts to raise the chopper deal issue somewhat blighted the Congress's plan to attack the ruling BJP over the CAG report on Gujarat State Petroleum Corporation (GSPC), the Gujarat government's oil PSU. But the party eventually managed to force the government to agree for a debate on the CAG report on GSPC after stalling proceedings for a major part of the day.
Trinamool member Roy raised the Agusta issue as soon as the House met. Congress members, too, were on their feet, demanding a discussion on the CAG report. With Congress members storming the Well, the House was adjourned twice.
WATCH VIDEO| AgustaWestland: Why Is It A Big Deal Politically Now?

When the House met again at 12.32 pm, Roy was immediately on his feet, seeking a reply from the Defence Minister on names that have cropped up in the AgustaWestland case. "Why is the government silent," he asked. "Who is this 'AP'? Who is 'Gandhi'? Who is 'Shashikant'," Roy was heard asking.
Ansari told Roy to sit down, telling him that he was "speaking without authorisation", and that his conduct was "unbefitting for a senior member of the House". With Roy refusing to take his seat, Ansari said he was making unauthorised "noise" and warned him that he would have to invoke Rule 255. As Roy still refused to listen, Ansari invoked Rule 255 and asked him to leave the chamber: "He will stay out of the House for the rest of the day, as per Rule 255."
[related-post]
Other TMC MPs then staged a walkout.
The Congress, meanwhile, is gearing up to raise the GSPC issue to counter the AgustaWestland attack by the BJP. Leader of Opposition in the Upper House, Ghulam Nabi Azad, said it was a question of thousands of crores worth loans taken from nationalised banks for a project that has turned out to be a white elephant.
Finance Minister Arun Jaitley and MoS for Parliamentary Affairs Mukhtar Abbas Naqvi initially rejected demands for a debate, arguing that the CAG report was under consideration of the Gujarat Assembly's Public Accounts Committee. But with the Congress refusing to relent, Naqvi told the House in the afternoon that the government will accept the Chairman's decision on the matter.
Countering Jaitley's argument that it was a state government matter, Congress's deputy leader in the House Anand Sharma said, "Let us be very clear. Offshore gas exploration is a central subject. What we are discussing here is of national importance. Thousands of crores from public banks were given as loans."
Senior party leader Jairam Ramesh later told the media that GSPC had borrowed and invested Rs 19,700 crore from 15 PSU banks and handed over contracts to dubious firms. One contract, Ramesh said, was given to a firm — Tuff Drilling — that had "zero experience" in providing drilling rigs. He claimed that Tuff Drilling is a garment manufacturer. Another firm based in Barbados, Geo Global, had a paid up capital of $60, he claimed.
The Indian Express website has been rated GREEN for its credibility and trustworthiness by Newsguard, a global service that rates news sources for their journalistic standards.