Written by
Divya Goyal
| Ludhiana |
Updated: July 23, 2016 12:54:44 pm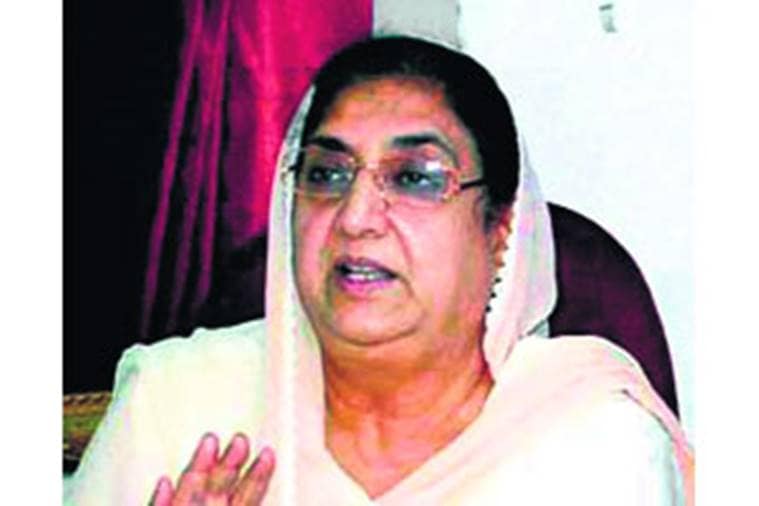 Former Punjab Chief Minister Rajinder Kaur Bhattal Monday said "she will abide by decision taken by high command" to appoint Congress MLA Asha Kumari as Congress' Punjab affairs in-charge.
"Since the decision has already been taken and the high command has put a stamp on her name, I will abide by it," Bhattal told The Indian Express on the sidelines of a workers' meeting in Ludhiana.\
Asked if Asha Kumari's conviction in a land grab case may kick up a storm, much like the appointment of Kamal Nath for the same post 10 days ago, Bhattal said, "I do not think there is any major issue here. She (Asha) has been convicted by a lower court. Likewise, lower courts have convicted even Badals in many cases. This does not prove that she was guilty. There are higher courts above it where the matter is pending."
Bhattal added that 'leaders from AAP and SAD-BJP who are pointing fingers at Asha Kumari are no saints.'
"Akali Dal, BJP or Aam Aadmi Party people are none to comment on Asha Kumari. They are no saints. They are not doodh ke dhuley," said Bhattal.
However asked about her own opinion on the issue, Bhattal said she will 'speak up when it is the right time.'
"I will give my opinion when high command- Sonia Gandhi and Rahul Gandhi- will ask me to do so, not now. Ab jab faisla le hi lia hai, to hum high command ke saath hain," said Bhattal.
Calling AAP a 'small party', Bhattal said that have 'none in Punjab to be CM and thus Arvind Kejriwal should stop befooling Punjabis.'
"Two of four MPs of AAP are now against Kejriwal. This guy is running away from fulfilling his promises in Delhi, ran away in first term as CM and is now eyeing Punjab. Parties like AAP come and go. They can't harm Congress in any way," said Bhattal.
Watch Video: What's making news
Start your day the best way with the
Express Morning Briefing
For all the latest India News, download Indian Express App