Written by
C. Raja Mohan
Updated: March 29, 2016 12:14:04 am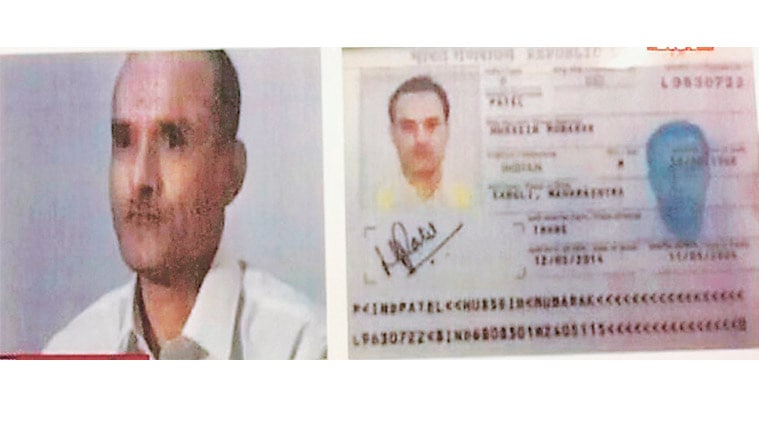 It's shocking! So shocking to discover that New Delhi and Islamabad spy on each other! Louis Renault, the corrupt police captain in the film Casablanca, who simulates shock at gambling in Rick's cafe, endears himself by lacing venality with wit. The media warriors in South Asia, however, refuse to let even a bit of commonsense colour their easy outrage. The latest provocation for their huffing and puffing is Pakistan's claim that it has arrested an Indian spy in Balochistan.
It's not for nothing that spying has been called the second-oldest profession. It's as ancient as statecraft. Any self-respecting sovereign would maintain an effective ring of spies as the first line of defence against potential threats, both internal and external. All states indulge in spying, political and commercial. And not just against their adversaries. Keeping a tab on your friends and partners is considered just as important.
[related-post]
Thanks to WikiLeaks, we know how intensively the United States spies on its friends. The US National Security Agency (NSA) was routinely snooping on German Chancellor Angela Merkel and Brazilian President Dilma Rousseff.
What is really shocking, though, has been the lack of any grace attached to spying in the subcontinent. Elsewhere in the world, it's respected as a tough profession and valued as a special art. India and Pakistan have generally tended to disown spies who get caught. It would be more sensible for India and Pakistan to acknowledge, at least in private, their respective spooks and bring as many of them home through spy swaps. That's what Russia and America did at the height of the Cold War.
We might never really get to know the real story behind the claims and counter-claims in Islamabad and Delhi on the purported arrest of an Indian spy in Balochistan. Truth is always hard to pin down in the cloak and dagger business. For Islamabad, the claim reinforces the charge that India is destabilising Pakistan in Balochistan. These charges are not new. Recall the insistence of then Pakistan Prime Minister Yousaf Raza Gilani to include Balochistan in a joint statement with then-PM Manmohan Singh on the margins of the 2009 non-aligned summit at Sharm el-Sheikh in Egypt.
Unlike the UPA government that turned defensive amid the angry reaction in Delhi, the NDA government is a lot less coy on these things. Some analysts would see the incident boosting Delhi's current image of being very tough on national security. It might also be an advertisement for the new will in Delhi to pursue muscular approaches to counter Pakistan's cross-border terrorism.
What's intriguing, though, is the Pakistan army's statement that it has raised the issue of Indian spying in Balochistan when General Raheel Sharif called on visiting Iranian President Hassan Rouhani last week. In his press conference at the end of the visit, Rouhani, however, denied that there was any discussion about the Indian intelligence agency, R&AW, and its alleged activities in Iran and Balochistan.
That General Sharif publicly accused Tehran of colluding with Delhi in Balochistan is a reminder that all is not well between Iran and Pakistan. Although the R&AW is a favourite whipping boy for Pakistan, Islamabad has problems of its own with Tehran in Balochistan. The border between Iran and Pakistan, which runs down the Baloch lands into the Arabian Sea, has long been turbulent. At the end of 2014, the simmering tension boiled over into an exchange of fire between the security forces of Iran and Pakistan. Tehran has long accused Pakistan of sheltering Sunni militant groups, like Jundullah and Jaish al-Adl, hostile to Iran.
That's only one part of a more complex story in Balochistan. Enduring tribal resentments in Balochistan against Pakistan's oppression have erupted in frequent revolts over the decades.
The Pakistan army, which has put them down with considerable force, has often accused Delhi and Kabul of supporting the Baloch insurgents.
If Delhi has longstanding complaints about Pakistan's cross-border terrorism, Kabul points to Rawalpindi's open support for the Afghan Taliban, whose leadership has made Quetta, the capital of Balochistan, its home. Tehran has long been apprehensive of the Afghan Taliban's Sunni extremism and has been wary of its return to power in Kabul with the Pakistan army's support.
Delhi and Tehran have, indeed, had a common interest in countering Taliban rule in Afghanistan during 1996-2001.That's not all. Don't forget the Russians, Americans, Saudis and Israelis — all of whom have had varying degrees of interest and involvement in the politics of Balochistan.
China now has growing stakes in Balochistan, where its ambitious Pakistan economic corridor connects with an even more expansive project, the 21st century Maritime Silk Road. As China builds a new port in Gwadar, Iran is building its own a few miles to the west in Chabahar.
One doesn't have to count all the competing interests and contradictions to appreciate that Balochistan will remain a dangerous but very inviting hunting ground for the world's spies in the coming years.
The writer is director, Carnegie India, and consulting editor on foreign affairs for 'The Indian Express'
📣 The Indian Express is now on Telegram. Click here to join our channel (@indianexpress) and stay updated with the latest headlines
For all the latest India News, download Indian Express App.
The Indian Express website has been rated GREEN for its credibility and trustworthiness by Newsguard, a global service that rates news sources for their journalistic standards.