Written by
Pranav Kulkarni
| New Delhi |
Updated: January 26, 2016 3:44:46 pm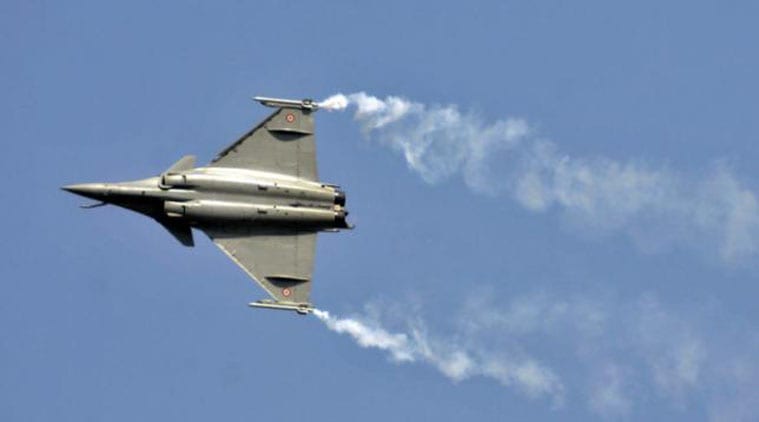 While Prime Minister Narendra Modi and French President Francois Hollande have indicated that financial aspects of the Rafale deal are still work in progress, what has been left unsaid is that the Indian side is attempting to squeeze in more add-ons even as the price of 36 jets hangs around Rs 60,000 crore — as offered to India in April last year.
Watch Video: French President Francois Hollande's India Visit: Key Takeaways
Defence Ministry sources indicated that the government machinery worked against time to complete the much-expected Inter-Governmental Agreement (IGA) two weeks ago. The financial negotiations began only about 10 days ago, they said. The IGA was, however, not signed in light of a lack of consensus on financial aspects. Indications from within the government are that the deal would be closed within the ongoing fiscal.
"Leaving out (the) financial aspect, India and France have signed IGA on purchase of 36 fighter jets. We expect that even the financial aspects will be resolved as soon as possible," Modi said.
Foreign Secretary S Jaishankar later corrected, saying "MoU to IGA" has been signed.
"Contrary to speculation that India is negotiating for a lower price, the fact is that the price is around $9 billion and the government is pressing for more add-ons — serviceability/maintenance, tenure for serviceability of 5/10 years, infrastructure at the airbases, among others," a Defence Ministry source said.
The deal to buy 36 jets in a flyaway condition was announced in April 2015 during Modi's Paris visit, and the negotiations began in May. According to sources, financial negotiations began "immediately" after the finalisation of the draft IGA, although price negotiation was held up because the IGA was incomplete.
Officials believe the MoU, although a "step in place", does not hold significance until the IGA is signed. Unlike the US, which has the Foreign Military Sales route, France does not have a mechanism for inter-governmental defence sales to friendly foreign nations. The French side has thus made an exception by selling Rafale to India through a government-to-government deal.
The IGA, once in place, will facilitate the drafting of further contracts between the two sides and bring in private players such as Dassault, the manufacturers of Rafale, as well as the Indian offset partners. With 50 per cent offsets — meaning use of Indian component — the deal, when finalised, is set to be the biggest ever offset contract for India once and if finalised.
📣 The Indian Express is now on Telegram. Click here to join our channel (@indianexpress) and stay updated with the latest headlines
For all the latest India News, download Indian Express App.