By:
PTI
| Mathura |
Published: June 22, 2016 1:36:02 pm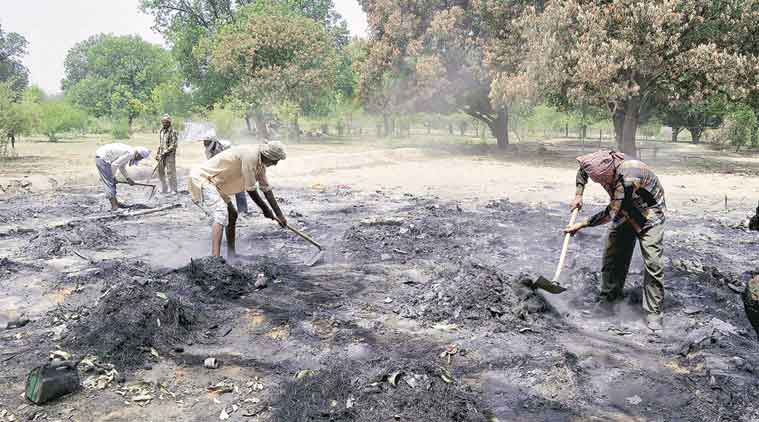 A one-member judicial commission set up to probe the Jawahar Bagh incident will hold a hearing on the Mathura violence which left 29 people including two policemen dead on Saturday, officials said on Wednesday.
The secretary of the probe commission and Retired District and Sessions Judge, Pramod Kumar Goyal said if any person, group, or institution has any information about the incident, they should send an affidavit within 30 days.
The person may attach photos, video clippings, and other written material along with the affidavit, he said.
The commission, headed by retired Allahabad High Court judge, Mirza Imtiyaz Murtaza, will inquire into the reasons that led to the incident, action plan and strategy prepared by police and information gathered by the intelligence unit.
Watch Video: What's making news
It will also look at the role played by the district administration and police officers, and review suggestions to prevent recurrence of similar events, Goyal said.
Twenty-nine people including City Superintendent of Police Mukul Dwivedi and Farah police station officer, Santosh Yadav were killed in clashes during a drive to evict illegal occupants of Jawahar Bagh in Mathura by activists, believed to be of Azad Bharat Vidhik Vaicharik on June 2.
📣 The Indian Express is now on Telegram. Click here to join our channel (@indianexpress) and stay updated with the latest headlines
For all the latest India News, download Indian Express App.