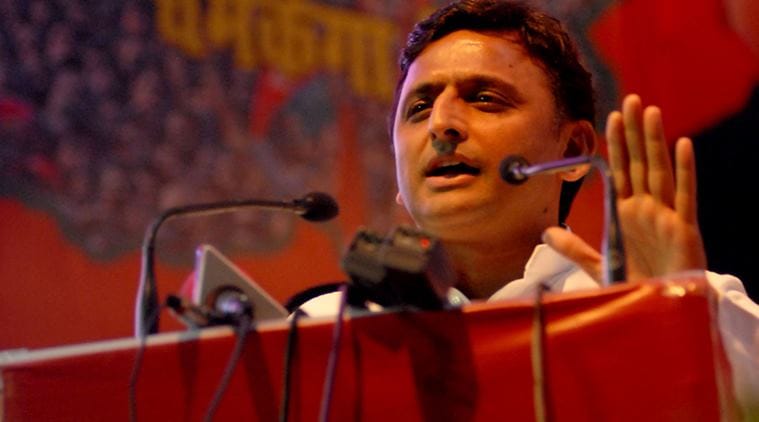 Samajwadi Party has come up with a new jingle — 'Tarakki ka shubhaarambh, pragati ka Shri Ganesh… Akhilesh Akhilesh' — for the 2017 assembly polls in Uttar Pradesh. Sources in the party say this may well replace the previous campaign jingle — 'Mann se hain Mulayam'. The song focuses on the development agenda hailing Akhilesh as the man bringing change and being synonymous to prosperity.
It will now be played at party meetings and at campaign rallies for the 2017 polls.
It has been sung by Bollywood singer Javed Ali, who had recently performed at Saifai during A R Rahman's show to celebrate Mulayam's birthday.
In the 2014 Lok Sabha polls, SP had released the song — "Man sey hain Mulayam aur irade loha hain". It was also penned by Udai Pratap Singh and sung by Javed Ali.
The song included the names of numerous social ideologues. Akhilesh had then selected its tune by getting the rights for Billy Joel's famous song — "We didn't start the fire". Bollywood music director Nikhil Kamath had given music for the song, which had become a hit among SP workers.
It was played in all election meetings during the last Lok Sabha elections and later at party functions. Many party leaders and workers also used it as their ringtone.
For the 2017 assembly elections, Udai Pratap Singh's lyrics only speak about Akhilesh and his development agenda. "The song was finalised by Akhilesh Yadav and will be used for the elections. From now, it will be played at all party functions. We want to focus on the development agenda for the next polls," a senior SP functionary said.
Several youth leaders have already started sharing the song widely, the lyrics of which go like this — "UP ko pragati ke path par yadi tum laogey, har ichcha har eik sapna pura kar dikhlaoge, har anagan tumse badlega, sutradhar tum parivartan ke, samridhi ke tum paryay, tum hi asha har eik wade ke… tarakki ka shubharambh, pragati ka Shri Ganesh, Akhilesh Akhilesh, sathi sabka Akhilesh".