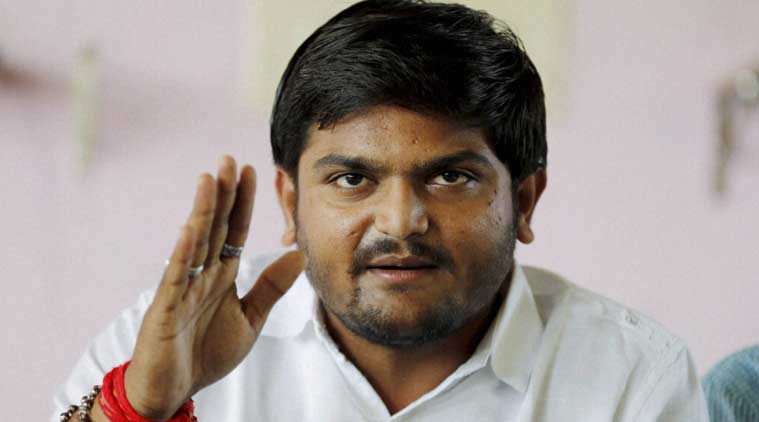 The Ahmedabad Detection of Crime Branch (DCB) on Wednesday booked Patidar quota stir leader Hardik Patel and his five associates for alleged sedition, and arrested two of them from outside the Gujarat High Court.
The DCB case pertains to alleged provoking speeches against the government and also using "criminal force for waging war against the state".
Patidar Anamat Andolan Samiti (PAAS) leaders Chirag Patel and Dinesh Bambhaniya were picked up soon after they came out of the High Court after hearing a petition seeking to quash another sedition case lodged against Hardik by Surat police for purportedly telling a member of his community to kill policemen. The DCB officials were present in the court campus and as soon as the two stepped out of its premises, they were taken into custody.
According to the officials, they were accused of attacking the state machinery and the police in a predetermined manner.
Deputy Commissioner of Police Deepan Bhadran said Chirag and Dinesh were booked under various sections of the IPC, including sedition. He said that the date of occurrence the offence was on October 18 in Rajkot, but the conspiracy was hatched over the past three months.
The government on October 18 had foiled the Samiti's attempt to the use the ODI match between India and South Africa in Rajkot as a platform for the Patidar quota agitation.
The FIR has been filed under IPC sections 121 (waging war against the government), 121A (using criminal force against the government), 124 (sedition — bringing hatred, contempt towards the government), 153-A (promoting enmity between different communities),153-B (assertions prejudicial to national integrity) and I20B (conspiracy).