Updated: April 5, 2016 09:57 IST
Garware family
Offshore entities: Rondor Overseas Ltd, others
Location:BVI and Panama
MF records show that the Garware family, comprising Ashok Garware, Aditya Garware and Sushma Garware, is associated with a clutch of offshore entities. Ashok Garware is a shareholder in Rondor Overseas Ltd, registered in BVI on May 10, 1996, holding 1,000 shares of $1 each and a capital of $10,000.
Aditya Garware and Sushma Garware hold a Power of Attorney (PoA) in a number of Panamanian corporations that issued bearer shares.
Ashok Garware is the executive chairman of Global Offshore Services, earlier known as Garware Offshore Services, which owns and operates a fleet of anchor-handling tugs cum supply vessels and platform supply vessels in India, Europe and the Far East. Garware's son Aditya is the managing director of Global Offshore. Other firms of the Garware Group include Garware Goa Nets, Garware Marine Industries and Garware Offshore International Services Pte.
Read: $10 million as capital: 10 members of KP Singh's DLF family, three BVI firms
MF documents show that Aditya and Sushma Garware held PoAs in at least six Panamian corporations: Avior SA, VRA Team Corp SA, U R Great SA, Wellman SA, Yukon Portfolio SA and Python Corp. All these corporations were floated in 2008 with Aditya and Sushma being issued PoAs for three years. But these companies were inactive since 2009 and Aditya signed off their dissolution on July 22, 2014.
Another Panamanian entity Orel Corporation SA, too, issued PoAs to Ashok Garware and Maneesha Shah in January 2011 and November 2010, respectively, but these were revoked in July 2012. The Garwares also set up Fujiyama Team Foundation with initial assets of $10,000 and Ashok, Sushma and Aditya as the principal beneficiaries. The public deed for the foundation was signed on October 26, 2010, and it was registered on November 1, 2010. However, it was struck off the register on January 15, 2013.
When contacted, A C Chandarana, company secretary and president Legal & Admin of Global Offshore Services, said: "Your questionnaire pertains to matters which are more than five years old, we have once again checked with Mr Garware and his family (presently travelling), who recalled that there were some entities owned by foreign friends who were considering investments in India and accordingly granted POAs for the said purpose. However, since the intention with which these companies were set up was not executed, the said POAs lapsed and the entities were dissolved."
Watch | Explained: What Do The Panama Papers Reveal
"We wish to state that Mr Aditya Garware and Mrs Sushma Garware, as POA holders, were not beneficial owners of the said entities and were advised that there is no requirement of reporting the existence of POA to any authorities. The same applies to Mr Ashok B Garware and Mrs Manisha.
"We once again reiterate, in view of what is stated above, that Mr Ashok B Garware and family are not in any way connected or concerned with the entities mentioned in your email."
— ENS/Mumbai
Shishir K Bajoria
Offshore entity: Haptic (BVI) Limited
Location: British Virgin Islands (BVI)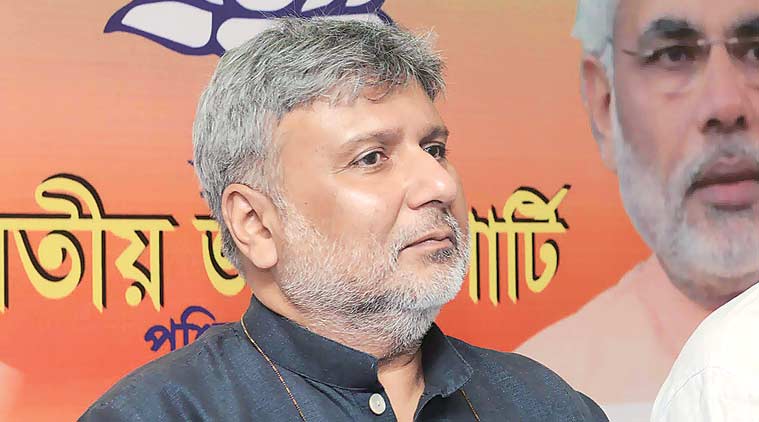 Shishir K Bajoria belongs to one of the oldest business families in Kolkata trading in jute and tea. He is the promoter of SK Bajoria Group, which has steel refractory units in six countries with an annual turnover of $200 million.
Bajoria is listed as a beneficial owner of Haptic (BVI) Limited, which was set up in the BVI on October 26, 2015 by Mossack Fonseca & Co (MF) along with First Names Group (Isle of Man), a corporate services provider.
MF records show the entity was formed "to receive assets from sister company and settle new trust" with its activities to be carried out "in Isle of Man/UK". The value of its assets was more than $1 million. On December 2, 2015, First Names Group proposed to liquidate the company.
Core Holdings Corp (Charlestown, St Kitts and Nevis) was appointed the director and one share was issued to Castle Hill (Nominees) Ltd (Isle of Man). MF records for Haptic include a copy of Bajoria's passport (Z002543) as proof of identity and lists Alipore in Kolkata as his India address. A close associate of former chief minister late Jyoti Basu, Bajoria quit his CPI-M membership and joined the BJP in August 2014. He is one of the key BJP campaigners in the upcoming assembly polls in West Bengal.
Response: "My family through a private limited company holds majority shareholding of IFGL Refractories Ltd which has a subsidiary IFGL Worldwide Holdings Ltd (IWHL) in Isle of Man. Also, my wife and myself are shareholders of Sonnish Ltd, another Isle of Man company. So I am a client of First Names Group, Isle of Man. I have not, nor have ever, owned (beneficially or otherwise) Haptic BVI Ltd. I believe that any connection to me was made in error," said Bajoria.
First Names Group representative C G Hepburn said: "We made an administrative error on a form which we sent to Mossack Fonseca. The erroneous beneficial owner information on the form was entirely our fault, as was the enclosure of the copy verification document."
— Jay Mazoomdaar/New Delhi
Onkar Kanwar 
Offshore entity: J&S Systems Corporation
Location: BVI
Onkar Kanwar, chairman of Apollo Group, and his family members floated an offshore entity, J&S Systems Corporation, in BVI in 2010 and two trusts in 2014.
MF records show that the entity holds a million shares of 0.01 pence each in London Stock Exchange-listed Mercom Oil Sands plc, an apartment in London's iconic 'The Tower', and accounts in Barclays Bank, Singapore, and Cayman National Bank and Trust Company Ltd in Isle of Man. The balance in Cayman on November 30, 2014 was GBP 3,65,478.26, records show.
Apart from Onkar Kanwar, Neeraj Kanwar and Simran Kanwar, who became the first shareholders in J&S on October 6, 2010, shares are also held by Onkar's wife Taru Kanwar. J&S was registered on July 30, 2010 and the promoters disclosed that the source of funds in the entity would be proceeds from business trade.
Watch | Panama Papers: A Peek Into India Express' 8 Month Long Investigation
Onkar Kanwar is categorised as a Politically Exposed Person by MF's Compliance Department because he was a board member of the Kerala State Industrial Development Corporation from May 25, 2010 till September 20, 2014.
The address of Taru and Onkar in New Delhi's Shanti Niketan is the same as that of Neeraj and Simran. In November 2013, the shareholding of J&S showed Onkar held 440 shares, Neeraj 570, Simran 430, Taru 100. Another 200 shares each were held by Simran and Neeraj together for their children Jai Karan and Syra. Records show that Onkar was a registered shareholder till March 14, 2014.
On January 30, 2014, Tara and Onkar floated a settlement called T&O Trust with Harneys Trustees Ltd. The final beneficiaries of the settlement were Jai Karan and Syra. On the same day, Neeraj and Simran floated a settlement S&N Trust with Harneys, listing Jai Karan and Syra as final beneficiaries.
In both cases, records show, the Trust Fund comprising 100 shares were to be split between Jai and Syra equally upon a "terminating event".
Response: A spokesperson of Apollo Tyres stated: "India lawfully permits foreign investments in accordance with certain regulations. Any investment abroad, that the Kanwar family may have, is in due compliance with Indian laws, where applicable, including making disclosures wherever required. Much of family mentioned in your mail, are Non Residents of India (NRIs). They are covered by other nation's permissible laws for their foreign investments, and are not covered by Indian laws & restrictions on residents, in matters such as Income Tax and RBI."
— P Vaidyanathan Iyer/New Delhi
Harish Salve
Offshore entities: Crestbright Ltd, Pyebush Group Ltd, Edenval Ltd
Location:BVI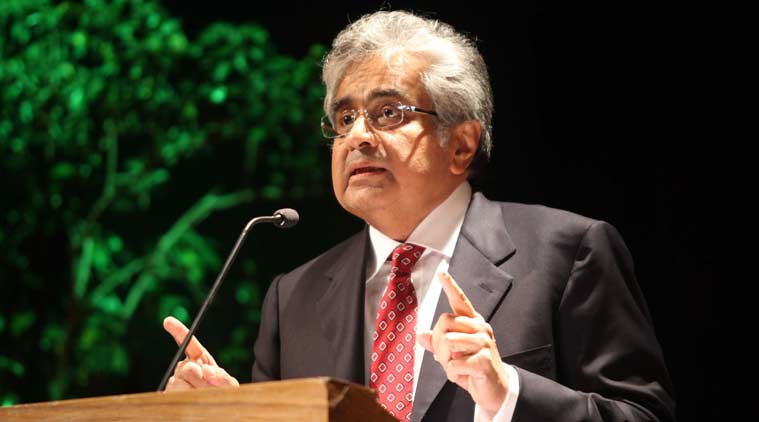 One of the most sought-after lawyers in the country, Harish Salve has represented celebrity clients in the Supreme Court. He was Solicitor General of India between 1999 and 2002.
MF records show that Salve and his family members registered three offshore companies in the BVI — Crestbright Ltd, Pyebush Group Ltd and Edenval Ltd — through the London-based agent Rawi & Co with Vasant Vihar in New Delhi as the India address. MF records include a recommendation letter from Salve to Rawi & Co in 2007, asking them to set up a company and a trust for Ramesh Mahajan and Asha Mahajan.
MF records show that Salve is listed as a director in Crestbright Ltd, which was registered in 2012 with Salendra Swarup as another director. The other two entities were registered in 2008 with Salve's wife Meenakshi Harish Salve and daughter Sakshi Harish Salve as directors. MF records show that Edenval Ltd is listed as a shareholder in the incorporation documents of Pyebush Group Ltd.
Response: Salve said: "I set up Crestbright in 2012 — as a holding company to hold my lawfully made and fully disclosed investments based in the UK but the company has zero assets and zero income.
"I have been remitting funds since maybe 2003 under LRS. Out of these, some were invested in a portfolio in the UK and a patent in the US (a 25% stake with three other friends). Wanted to park these in a BVI company as at that time I was not a UK tax resident and wanted to avoid becoming one. Since 2014, I am a dual tax resident — UK and India, and so have not moved any assets into Crestbright.
"Edenoval was set up with a friend, and Pyebush was set up by me to hold shares in Edenoval. My friend had suggested some investments outside India and outside UK. Nothing materialsed; no income — no assets. All the three companies are virtually defunct.
"All my offshore assets upto 2014 were created out of funds remitted from my Indian bank to my UK bank account. After 2014, I have income in the UK too — and made some investments out of that. Since bank accounts are routinely called for by tax authorities, all Indian and UK bank details are filed. Nothing is withheld.
Watch | Karnal to London via Bahamas, The Route Indiabulls Promoter Took
"However, the BVI companies have no value in any event — do not represent an asset or investment abroad. Besides, all LRS remittances are disclosed by the remitting bank to the RBI.
"As far as the letter of refence is concerned, Mrs Mahajan and Mr Ramesh Mahajan are Canadian citizens. He came back on a Transfer of Residence, and wanted a company to manage his offshore moneys. It was for that reason that I wrote the letter of reference to him to set up a company."
— Ritu Sarin/New Delhi
Jehangir S Sorabjee 
Offshore entity: Moonglow Investments Global Ltd
Location: BVI
Jehangir Soli Sorabjee, son of former attorney general Soli Sorabjee and a honorary consultant physician at Bombay Hospital, is the sole shareholder in Moonglow Investments Global Ltd, an offshore entity incorporated in the British Virgin Islands on November 24, 2010. On the same day, MF records show, he consented to act as a director of the company.
Sorabjee completed his MBBS from the Grant Medical College in the UK and his Master's in Internal Medicine. Subsequently he worked in the UK for five years at different hospitals and obtained a postgraduate medical diploma and diploma in tropical medicine and hygiene from London.
He is currently professor of medicine and head of the department of medicine at the Bombay Hospital Institute of Medical Sciences. He is also a postgraduate teacher at the Maharashtra University of Health Sciences and has authored a number of academic publications and text book chapters.
Sorabjee is also a celebrated photographer and images from his book of aerial pictures of Mumbai — Above Bombay — have been included as part of exhibitions at the Venice Biennale in 2006, The Tate Modern in 2007 and the Canary Islands Biennale in 2009.
Response: Sorabjee said that he has complied with all disclosure norms. "The facts are correct. The company has received funds for investment sent abroad from India through the liberalised RBI scheme and is declared in my Income Tax returns to the Income tax authorities," said Sorabjee.
— ENS/Mumbai
Mohan Lal Lohia
Offshore entities: Venton Group Ltd, Lohia Charitable Foundation
Location:BVI & Panama
Well-known industrialist Mohan Lal Lohia is Chairman Emeritus of Indo Rama Synthetics and Chairman of Indo Rama Holdings Ltd. MF documents show that Lohia is the "first director" of Venton Group Ltd, registered in the BVI in 2007 with its objectives listed as "broad" and India address as Greater Kailash in New Delhi. In November 2012, MF was instructed via email to let Venton "die a natural death".
MF records show that Lohia also set up the Lohia Charitable Foundation, an NGO, in Panama in January 2010 with a corpus of $10,000. Apart from Lohia, his grandson Amit Lohia and daughter-in-law Seema Lohia are listed as members of the foundation's family council. There are no closure documents available for the foundation, with records listing communication, such as requests for copies of incumbency certificates, till as late as July 2015.
Read: Inside the offshore factory of Mossack Secret Fonseca
Response: A company spokesperson said: "Mohan Lal Lohia is father of Shri Om Prakash Lohia, chairman and managing director of our company. Mohan Lal Lohia, Seema Lohia and Amit Lohia all are non-residents and are settled abroad. Although I am not aware about the overseas entities as stated in your mail, however, to my understanding activities carried overseas by NRIs are not required to be informed to Income Tax authorities or Reserve Bank of India in India."
— Ritu Sarin/New Delhi
Zavaray Poonawalla 
Offshore entity: Stallast Ltd
Location: BVI
Brother of billionaire Dr Cyrus Poonawalla, Zavaray heads the managing committee of the Royal Western India Turf Club (RWITC) and is on the board of four companies that deal with real estate, construction, hospitality and stud farms.
MF records list Zavaray, wife Behroze and daughters Simone and Delna, as directors of Stallast Ltd set up in 2013 in the British Virgin Islands. Stallast was struck off the records in 2014.
Response: Zavaray said: "Yes, we are directors in the company. As we remitted money under the Liberalised Remittance Scheme through the automatic route, no special permission from RBI was necessary. We have disclosed all details to Indian tax authorities. As this was part of an official transaction, it was not necessary for any declaration under the amnesty scheme."
— Partha Biswas/Pune
Rajendra Patil
Offshore entity: Elgenburg Ltd
Location: BVI
Rajendra Patil is the son-in-law of veteran Congressman and Karnataka Horticulture Minister Shamanur Shivashankarappa, a businessman and educationist who owns medical and engineering colleges in Davangere.
Patil runs a sugar export company and is also involved with energy, aviation, textile, education and Internet firms run by the Shivashankarappa family. According to MF records, Patil and two associates, Sanjay Nadgouda and Shashank Angadi, set up an offshore firm called Elgenburg Ltd in the British Virgin Islands in 2007 with an initial shareholding of 50,000 shares with Patil holding 22,500 of them.
The records show a commercial complex owned by the Shivashankarappa family in Bengaluru as Patil's address in India.
Response: Patil said: "The company was created in 2007 as a buyer for issuing letters of credit in Europe. We were trading in agricultural commodities. We did one deal but suffered losses of Rs 1 crore so we shut it down the same year."
— Johnson T A/Bengaluru
Anil Vasudeva Salgaocar
No. of offshore entities: 11
Location:BVI
A Goa-based mining baron and former MLA, Anil Vasudeva Salgaocar had set up 11 offshore companies with the help of MF, mostly in the BVI, with a majority of them being incorporated between 2004-2005 with Vasco Da Gama in south Goa as the India address. Salgaocar, 75, died in Singapore in January following illness.
These offshore entities include Ling Tao Trading Ltd, Horizon Villa Investments Ltd, GBA Shipping Ltd, Jamana Finance Limited, GBA Minerals Limited, Nickon Enterprises Ltd, General Harvest International Ltd and Crown Bright Trading Ltd, among others, with records showing that a majority were set up between 2004-2005. Records show that many of the 11 companies were struck off MF's lists in 2007 and 2008.
Anil Salgaocar's son Arjun Anil is also listed as a director in some companies. In 2007, Anil Salgaocar did not disclose these offshore companies to the Election Commission when he contested and won the assembly polls from Sanvordem.
Response: A member of Salgaocar's family, who did not wish to be identified, said: "I am in no position to comment on this since we are not aware of these business interests. Nothing is known to us about these companies."
— Ritu Sarin/New Delhi
Indira Sivasailam and Mallika Srinivasan 
Offshore entities: Stanbridge Company Ltd
Location: BVI
Indira Sivasailam, who died in December 2008, at the age of 73, was the wife of Anantharamakrishnan Sivasailam, chairman of Amalgamations Group. She was survived by her husband and two daughters — Mallika Srinivasan, chairman and CEO of Tractors and Farm Equipment Limited (TAFE), the third largest tractor manufacturer in the world, and the late Jayshree Venkatraman, director of TAFE (Power Source Division). Mallika is the wife of Venu Srinivasan, chairman of TVS Motors.
MF records list Indira as a shareholder in Stanbridge Company Ltd, which was incorporated in 1999 in the BVI. Records show that shares of the older couple were transferred to their daughters in 2011 and eventually, in October, 2011 Malika Srinivasan relinquished her shares "for personal reasons" to one Ved Prakash Ahuja. They also show that shares of another BVI entity, Auto Engineering Development and Research Limited, were transferred to Stanbridge. MF records show the company was struck off the records in September 2015.
Response: Mallika Srinivasan stated: "I wish to clarify that I did not set up any offshore company and have no connection with Stanbridge Company Limited. It belongs to Mr V P Ahuja, an NRI…" In a separate response, V P Ahuja stated: "I confirm that Stanbridge Company Limited was set up for my sole benefit by me and that the shares were held by me in entirety."
— Arun Janardhanan/Chennai
Tabasum & Abdul Rashid Mir
Offshore entity: Mondale SA
Location: Panama
MF records show Abdul Rashid Mir, Cottage Industries Exposition (CIE) founder and CEO, floated Mondale SA on September 4, 2002, in Panama with an authorised capital of $10,000, divided into 100 shares. MF provided three directors and a secretary. The bearer shares were issued ten days later — on September 14 — and Mir's son Mujeeb subscribed "as shareholder to the entire authorised share capital of the company" on October 8.
On December 2, 2002, Abdul Rashid Mir got a Power of Attorney from Mondale SA to open a bank account with Banque Baring Brothers (Suisse) SA. In account opening documents, Mujeeb Mir, with a Bangkok address, was shown as owner of financial assets of the company while the signature card had the name Abdul Rashid Mir.
On January 31, 2005, Mujeeb was murdered in Mauritius. Five months later, on July 11, his parents, Abdul Rashid Mir and Tabasum Mir, were appointed additional directors in Mondale SA. According to MF documents, on July 5, 2007, Mir met "Mr Woernle of Banque Baring Brothers Sturdza SA, Geneva, Switzerland… to cancel, with immediate effect, the discretionary management power granted to the bank over the company's account with the Bank".
In March 2011, Mondale SA replaced Geneva-based law firm Secretan Troyanov with Swiss LLC, Geneva, as its administrator. The last available record of the company in MF documents is dated January 15, 2013, when it paid the annual fee as a private company to the Ministry of Economy and Finance, Panama. Tabasum Mir is a director in 17 Indian companies including CIE which, on its website, claims businesses worth billions in silk carpets alone. The company runs outlets in locations such as Indonesia, Thailand, Cambodia, Mauritius, Dubai and Abu Dhabi.
Response: Tabasum Mir said: "I am a resident citizen of India and Abdul Rashid Mir is an NRI. Neither he nor I have ever held any stake in or any control of Mondale SA which was incorporated and controlled by a trust founded by late Mujib Mir who almost his entire life was an NRI. After his unfortunate death in 2005, the trustees dissolved the Trust and distributed the proceeds amongst his family members who have fully disclosed the benefit so received by them to the concerned GOI authorities."
— Jay Mazoomdaar/New Delhi
An Investigation by The Indian Express with International Consortium of Investigative Journalists & Suddeutsche Zeitung, Munich. For all the stories from around the world go to ICIJ.ORG