A month after the Dana Majhi episode shocked the country, the district of Kalahandi again shot to controversy after four daughters of a widow had to act as pallbearers as no one came to help them.
Soon after Kanak Satpathy, a 80-year-old BPL Brahmin widow of Dokripada village under Golamunda block of Kalahandi died late on Friday night, her four daughters reportedly requested the villagers to help carry their mother's body to cremation ground. Satpathy who was widowed a few years ago, was sustaining her home by begging. Three of her daughters were widowed while the other one was deserted by her husbands. They were all living with her at Dokripada and were reportedly shunned by their near and dear as they lived by begging.
As no villager came forward to help them, the daughters – Pankajini Dash(50), Radha Thakur(45), Pratima Dash(39) and Sanjukta Mund(40) – put the body on an upturned cot and carried it on their shoulders to the cremation ground Saturday morning. Elder daughter Pankajini lit the funeral pyre. As the daughters did not have money to buy wood, they used the wooden beam from the roof of their home for cremation. Though the State government is supposed to provide assistance for cremation under Harischandra Yojana, no such help was given to the grieving daughters.
A local boy who was passing by shot the video in his smartphone when the daughters were carrying their mother.
Though listed as BPL, the family did not have a house under Pradhan Mantri Grameen Aawas Yojana. Local MLA Dibya Shankar Mishra could not be contacted despite repeated attempts.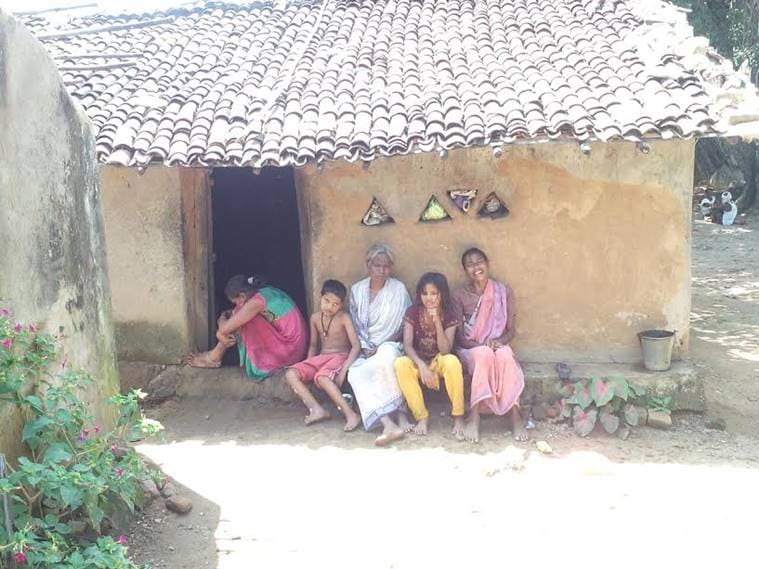 In April this year, two daughters of western Odisha district of Bargarh carried the body of their 70-year-old mother to the funeral ground for last rites after no male person in the village turned up. The woman's husband had left the village 15 years ago after he was diagnosed with leprosy. Since then villagers had shunned the family.
📣 The Indian Express is now on Telegram. Click here to join our channel (@indianexpress) and stay updated with the latest headlines
For all the latest India News, download Indian Express App.