Written by
Utkarsh Anand
| New Delhi |
Updated: October 20, 2015 9:44:11 am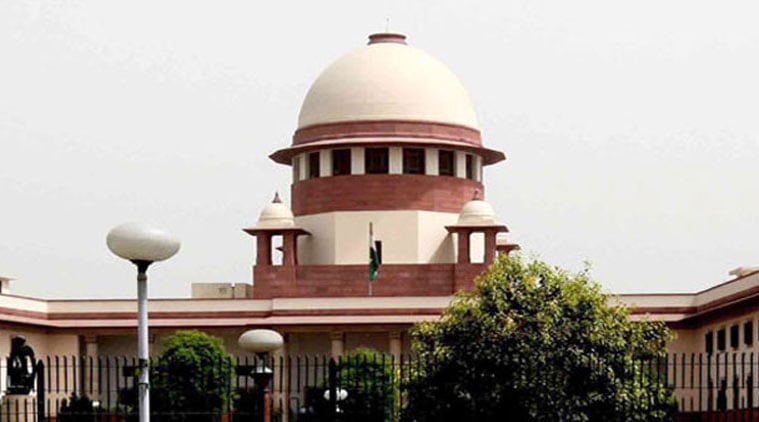 Justice Kurian Joseph, who comprised the five-judge Constitution Bench that struck down the National Judicial Appointments Commission (NJAC) last week, has favoured disclosure of reasons by judges when they decide not to hear a case and ask it to be placed before some other judge in that court. Currently, judges are not obligated to give reasons while opting out of hearing cases.
Juxtaposing his views with the idea of transparency and accountability, Justice Joseph, while authoring his separate judgment, said Friday that the constitutional duty cast upon the judges would warrant putting in public domain the reasons for a judge to recuse.
"Being an institution whose hallmark is transparency, it is only proper that the judge discharging high and noble duties, at least broadly indicate the reasons for recusing from the case… it is the constitutional duty, as reflected in one's oath, to be transparent and accountable, and hence, a judge is required to indicate reasons for his recusal from a particular case," Justice Joseph said.
He said judges ought to start doing it so that litigants and well-meaning public may not entertain any misunderstanding that the recusal was for altogether irrelevant reasons such as a situation where the judge does not want to decide a sensitive or controversial issue, or that he is not happy with the roster, or when he is getting unduly sensitive about the public perception of his image, or if if he doesn't want to displease anybody.
"Once reasons for recusal are indicated, there will not be any room for attributing any motive for the recusal. To put it differently, it is part of his duty to be accountable to the Constitution by upholding it without fear or favour, affection or ill-will," Justice Joseph said.
Transparency in procedure, he said, is one of the major factors constituting the integrity of the office of a judge in conducting his duties and the functioning of the court, and so adopting a principle of disclosing reasons for recusal will augur well with it.
This will also help curb the tendency of forum shopping when a mischievous litigant, wanting to avoid a judge because the judge is known to be very strong, could raise baseless submissions on the conflict of interest, Justice Joseph said.
Only in certain exceptional cases where the disclosure of reasons is likely to affect prejudicially any case or cause or interest of someone else, the judges should refrain from giving reasons he said.
Another judge on the bench, Justice Madan Lokur also said that questions over recusal are quite significant and since it appears that such applications are gaining frequency, it is time that some procedural and substantive rules are framed in this regard. "If appropriate rules are framed, then, in a given case, it would avoid embarrassment to other judges on the bench," he said.
Their views assume significance as judges' recusal from various high-profile and sensitive cases have often raised questions. For example, since January, at least 18 of the 52 Punjab and Haryana High Court judges, or more than one-third of the total strength, recused from hearing high-profile cases — some have done so in more than one case, and in most cases, no reasons were cited.
In the NJAC case, the issue of recusal came up as senior advocate Fali S Nariman, who appeared for lead petitioner Supreme Court Advocates on Record Association, sought Justice J S Khehar's recusal from this case. He said it was perhaps inappropriate for Justice Khehar to preside over the bench since he was a member of the collegium in the Supreme Court and the NJAC had sought to replace the collegium system.
By an unanimous decision, the five judges rejected Nariman's plea, noting there was no plausible reason why Justice Khehar or anyone else should recuse since all the five judges, at some point of time, would either become a member of the collegium or the NJAC, if it was not struck down.
While Justices Khehar, J Chelameswar and Adarsh K Goel gave specific reasons for rejecting the plea for recusal, Justices Joseph and Lokur dealt with the larger issue on whether the judges should always give reasons for recusing — like what they did in the NJAC case.
📣 The Indian Express is now on Telegram. Click here to join our channel (@indianexpress) and stay updated with the latest headlines
For all the latest India News, download Indian Express App.