Written by
Ritika Chopra
| New Delhi |
Updated: June 16, 2016 10:09:39 am
Months after Union Minister M Venkaiah Naidu objected to campus politics in the wake of the Jawaharlal Nehru University and Hyderabad Central University controversies, a government panel entrusted with making suggestions for the new national education policy has recommended restrictions on political activities in universities and colleges across the country.
The committee, headed by former cabinet secretary T S R Subramanian, has also said that educational institutions should consider derecognising student groups based "explicitly on caste and religion" and also restrict the period for which students can stay on campus.
Expressing concern over the increasing number of student protests, the committee, in its report, states, "Agitations, disturbances, gheraos and other disruptive movements are being increasingly witnessed on campuses with potential to interfere with normal academic activities. As a result of this, examinations often get delayed or postponed. These disturbances are generally caused by a small section of politically active students and work to the detriment of the majority of serious students."
[related-post]
Watch Video: What's making news
The report, a copy of which has been accessed by The Indian Express, further states, "Most of the disruptive activities on the campus are led by students who remain enrolled for many more years than normally required to pursue the course of study for which they have enrolled. The main interest of such students is not to pursue learning but to use the hostel and fellowship facilities to follow a political agenda. There should be a national debate on the need for students to necessarily achieve the minimum benchmarks for scholastic progress to prevent the misuse of educational facilities established at public expense."
The suggestion is significant against the backdrop of the recent protests in universities such as JNU and HCU. The government, in the case of JNU, was criticised for slapping sedition charges on students who allegedly shouted anti-India slogans. In HCU, the Centre was accused of forcing the administration's hand in suspending five students, one of whom, Rohith Vemula, eventually committed suicide. Vemula was a Dalit PhD scholar and a member of the Ambedkar Students Association at HCU.
The controversies led to frequent disruptions during the Budget session of Parliament this year, prompting Naidu to criticise student politics. "They are all studying at a central university where public money is involved. So they must do justice to the cause and they must study, that's all. If they are interested in politics, they can leave studies and join politics," the cabinet minister had said about the JNU agitation.
The Subramanian committee has also recommended diluting the clause in the Right to Education Act under which minority schools are exempt from providing 25 per cent seats to students from economically weaker sections. "The issue of extension of Clause 12 (1) (C) of RTE Act to minority institutions needs a review. The larger national obligations to meet the rights of economic weaker sections should extend to all institutions, including minority (religious and linguistic) institutions. The legal status quo may need to be changed in this regard," the report says.
In case of examination reforms, the panel has suggested that Class X Board examination for Mathematics and Science be in two levels — advanced and basic. This would allow students to choose the level at which they wish to write the Class X exam. For example, a student who does not expect to study mathematics further may choose the basic (lower) level, while another may choose the advanced (higher) level.
Making pre-school education a right under the Right to Education Act, extending the mid-day meal scheme to secondary level, encouraging yoga in schools, enacting an umbrella legislation called the National Education Promotion and Management Act for regulating higher education are among the other recommendations of the committee.
The HRD Ministry is currently drafting a policy document based on the report of this panel.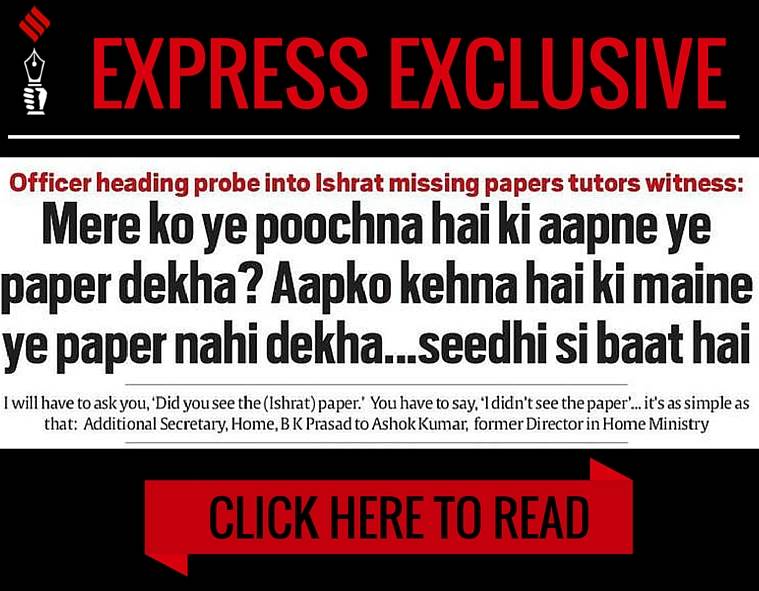 __________________________________________________________________
Important recommendations of the TSR Subramanian panel:

1. Restrict political activities on campus

2. Desirability of non-recognition of student groups explicitly based on caste and religion needs to be revisited urgently

3. Restrict stay of students on campus on the ground that most of the disruptive activities are led by students who remain enrolled for many more years than normally required

4. Minority schools should not be exempt from reserving 25 per cent of seats for students from economically weaker sections under RTE Act

5. Yoga to be encouraged in schools.

6. Class X Board Examination in Mathematics and Science should be in 2 levels: Part A (higher or advanced level) and Part B (basic or lower level).

7. Pre-school education for children in the age group of 4 to 5 years should be declared as a right

8. MDM program should now be extended to cover students of secondary schools

9. Set up Standing Education Commission to study emerging challenges, evaluate and interpret policies and provide guidance to the Ministry.

10. School education should be provided in mother tongue or regional language, at least till Class V. Choice of the second (at the primary level) and third language (at the secondary level) should be left to individual states and local authorities to decide.

11. The outlay on education should be raised to at least 6% of GDP

12. The introduction of a 4-year post senior secondary, integrated BA/B.Sc., B.Ed. courses in all states.

13. A National Level Test for students who have completed class XII for admission to various courses without appearing in a number of entrance tests

14. Enact a new National Higher Education Promotion and Management Act to cover all regulatory needs of higher education

15. No university should have more than 100 affiliated colleges

16. Less political interference in appointment of vice chancellors

17. Start a new national examination at class X and class XII for following categories of students: School dropouts; Students who opted for vocational stream but would like to move back to main academic stream; Those who wish to study abroad and need certification of acceptable quality achievement by foreign institutions; To establish minimum eligibility for 10 lakh new fellowships

18. The Academic Promotion Index (API) must be replaced by more scientific procedures of assessing the quality of contributions which should not be confined only to the number of publications and on attendance in seminars, but with reference to their quality and impact.
The Indian Express website has been rated GREEN for its credibility and trustworthiness by Newsguard, a global service that rates news sources for their journalistic standards.