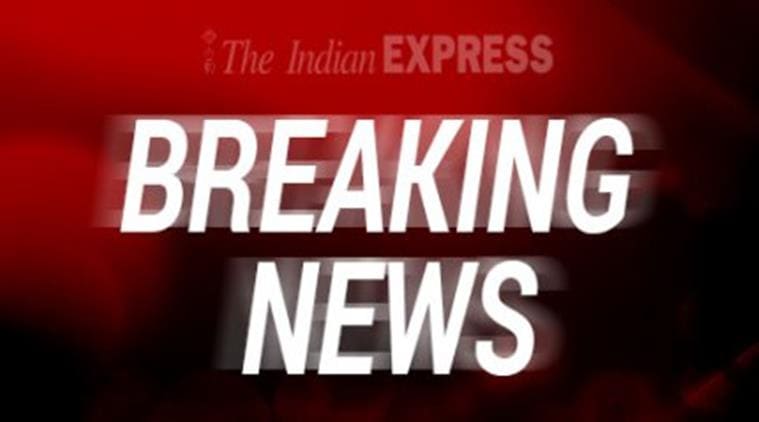 Tuesday, June 14
9:55 pm: Punjab National Bank declares list of 913 wilful defaulters, including Kingfisher Airlines and NAFED.
6: 20 pm: Congress suspends six MLAs in Uttar Pradesh for cross voting during Rajya Sabha Elections: Janardan Dwivedi
4: 43 pm: Just in| Russian handed suspended disqualification from Euro 2016
Monday, June 13
6:15 pm: Microsoft to acquire LinkedIn in an all-cash transaction valued at 26.2 billion dollars.
6.00 pm: Retail inflation rises again to 5.76 per cent in May from 5.47 per cent in April
5:30 pm: Terrorists attack police camp in Kud on Jammu-Srinagar highway
Saturday, June 11
1: 55 pm: Just in: Leander Paes to partner Rohan Bopanna at Rio 2016 Olympics, Sania Mirza-Bopanna in mixed-doubles
11:00 am: Fire in Tata Headquarters, Bombay House (Mumbai); 3 fire engines reach the spot. Fire under control now.
Friday, June 10
11:55 pm: Shootout in Dallas, Love Field airport under lockdown
10:30 am: Indian woman abducted in Kabul, PTI quotes government sources
Thursday, June 9
11:35 pm: Obama endorses Hillary Clinton for US President, says: "I don't think there's ever been someone so qualified to hold this office."
9:37 pm: Nadal pulls out of Wimbledon 2016 because of wrist injury
Wednesday, June 8
12:15 pm: Monsoon arrives over the coast of Kerala: Met Department
Tuesday, June 7
11:00 am: Supreme Court declines to entertain PIL seeking CBI probe into Mathura violence
Sunday, June 5
6:00 pm: Enforcement Directorate summons Capt. Amarinder Singh's son for violation of Foreign Exchange Management Act (FEMA)
Saturday, June 4
12:20 pm: Maharashtra Revenue Minister Eknath Khadse resigns
Friday, June 3
6.03 pm: Nita Ambani nominated to IOC in "recognition of passionate work in education and sports"
5.47 pm: Swiss authorities have seized documents and data from FIFA's headquarters in Zurich.
3.10 pm: At least 700 people on board capsized boat off Greece: International Organisation for Migration.
Thursday, June 2
7.30 pm: Police identify man who killed his professor at University of California as Mainak Sarkar.
5.00 pm: Fire breaks out at Metro House near Regal Cinema.
4.24 pm: Zero per cent probability monsoon will be deficit. IMD estimates normal to excess rains.
Wednesday, June 1
11:10 pm: Two people shot in University of California, Los Angeles campus on lockdown
9:00 pm: Licence of noted lawyer Indira Jaising's NGO 'Lawyers' Collective' suspended for 6 months for alleged violation of FCRA.
4:40 pm: After more than an hour of arguments, hearing in Sushil Kumar, Narsingh Yadav issue will continue tomorrow
10:00 am: Non-subsidised LPG rate increased by Rs 21 a cylinder
Tuesday, May 31
4.48 pm: Meat sample recovered from Dadri incident victim's house belongs to a cow or it's progeny: Forensic report.
2.58 pm: Court dismisses complaint against CM Arvind Kejriwal for allegedly using "defamatory and seditious" words against PM Modi.
8.00 am: Mumbai – Western line affected due to coach derailment between Elphinstone & Lower Parel; Slow trains have been diverted to fast track from Mumbai Central to Dadar. No injuries have been reported. The coach which derailed was an empty one. Restoration efforts are on.
Monday, May 30
4:50 pm: No verdict in Sushil Kumar, Narsingh Yadav issue. Next hearing on June 1.
Sunday, May 29
7:55 pm: AAP MLA from Hari Nagar, Jagdeep Singh, arrested on charge of assault: Delhi Police
5.10 pm: BJP nominates Union Ministers Venkaiah Naidu, Birender Singh, Nirmala Sitharaman, Mukhtar Abbas Naqvi and Piyush Goyal as candidates for RS polls.
2. 25 pm: Delhi Police arrest five people in connection with attacks on African nationals in South Delhi.
1:50 pm: Harkirat Singh, Grandson of former Punjab Chief Minister Beant Singh passes away in hospital after he shot himself.
10:03 am: Discus Thrower Seema Punia qualifies for Rio Olympics with a throw of 62.62 at Pat Young Thrower's Classic in California.
Saturday, May 28
3:49 pm: V Narayanaswamy named Chief Minister of Puducherry.
2:20 pm: P Chidambaram is the Congress nominee for Rajya Sabha election from Maharashtra, Kapil Sibal from UP and Jairam Ramesh from Karnataka
1:30 pm: Election Commission cancels polls to two Tamil Nadu Assembly seats; says money power has vitiated electoral process
Friday, May 27
4:35 pm: North East is the gateway to South East Asia: PM Modi in Shillong
4:15 pm: A Delhi court extends by seven days the NIA custody of Indian Mujahideen key operative Abdul Wahid Siddibapa.
4:13 pm: No decision in the Sushil Kumar and Narsingh Yadav issue in the Delhi High Court. Next hearing on May 30.
2:15 pm: Barack Obama lays wreath at Hiroshima nuclear memorial in Japan.
10:55 am: Supreme Court refuses to stall ordinance on NEET at this stage, says don't want more confusion
Thursday, May 26
01.20 pm: Punjab and Haryana HC stays reservation for Jats and four other communities under a newly carved Backward Classes (C) category
11.30 am: The Supreme Court allows second Italian marine, accused in fishermen killing case, to go back to Italy
Wednesday, May 25

10.24 am: Afghan Taliban say Haibatullah Akhundzada appointed new leader
10.20 am: 2010 German Bakery blast convict Himayat Baig attacked inside Nagpur central prison this morning
Tuesday, May 24
9:25 pm: As advanced emerging economies India & China are making major contributions to world growth: President Mukherjee. 

2.35 pm: Egyptian forensic official says human remains retrieved from EgyptAir Flight 804 crash site point to an explosion on board
9:50 am: President Pranab Mukherjee signs Ordinance on uniform medical entrance examination NEET.
Monday, May 23
8:00 pm: All flights delayed at Delhi airport due to bad weather conditions in the capital.
1.18 pm: India, Iran sign agreement on Chabahar port
11.55 am: Barack Obama announces full lifting of Vietnam arms embargo
11.00 am:  Two policemen shot dead by suspected militants in Srinagar: Police
8.50 am:  10 dead after landslide in Teoni area of Chakrata (Uttarakhand)
7.07 am: India's first reusable indigenous space shuttle (RLV-TD) launched from Sriharikota
Sunday, May 22
5:40 pm: BJP leader Roopa Ganguly reaches hospital after being attacked by unknown people in South 24 Parganas (West Bengal)
3.45 pm: President Pranab Mukherjee accepts resignation of Sarbananda Sonowal, Sports and Youth Affairs Minister, with immediate effect.
3.40 pm: President Pranab Mukherjee appoints Kiran Bedi as Lt. Governor of Puducherry. READ:
1.38 pm:  BJP legislators in Assam elect Sarbananda Sonowal as leader of legislature party
11.59 am: Uttarakhand CM Harish Rawat asked to appear before CBI on Tuesday in connection with sting operation probe
10.12 am: Anurag Thakur chosen as BCCI president in SGM.
Saturday, May 21
8.55 am: Foreign national allegedly beaten to death by unidentified persons on Friday night in Delhi.
Friday, May 20
5:20 pm: Ford India recalls 48,700 units of EcoSport SUV to rectify faulty brake, fuel lines and rear seat backrest.
4:00 pm: Body part, seats, luggage found in EgyptAir search: Greek defence minister. (AFP)
12: 50 pm: NIA arrests terror outfit Indian Mujahideen's key operative Abdul Wahid Siddibapa from Delhi airport. 
12:50 pm: CPM leader Pinarayi Vijayan in all likelihood to be the next chief minister of Kerala: Reports
12.20 pm: Former Congress MP Nilesh Rane surrenders in abduction case.
Thursday, May 19
9:09 pm: Roger Federer pulls out of French Open – claims he's not 100% fit.
4: 15 pm: Ashish Nehra ruled out of IPL 2016 with hamstring injury
4: 11 pm: Russian Tennis Federation head says Maria Sharapova's failed dope test end her career
1: 50 pm: India beat Thailand 3-1 in Uber Cup quarters, assure second consecutive medal
12:00 pm EgyptAir flight from Paris to Cairo with 66 passengers and crew on board has crashed say Egyptian Aviation officials.
8:45 am EgyptAir flight no. MS804, which departed Paris at 23:09 (CEST), heading to Cairo has disappeared from the radar.
Wednesday, May 18
8:52 pm Former Uttarakhand CM Vijay Bahuguna joins BJP
12:15 pm: India successfully test fires Prithvi-II missile from test range at Chandipur in Odisha
Monday, May 16
11. 02 pm: Petrol and diesel price increased by Rs. 0.83 per litre & Rs. 1.26 per litre respectively with effect from midnight tonight.
1.20 pm: Bihar govt transfers Siwan journalist murder case to CBI.
12.15 pm: Wholesale inflation turns positive; at 0.34% in April versus (-)0.85% in March
Sunday, May 15
11: 05 pm:  After seizure of huge cash, EC postpones polling for Thanjavur constituency in Tamil Nadu from May 16 to May 23.
7:20 pm: Red Bull's Max Verstappen wins Spanish GP to become youngest F1 winner
6:55 pm: CBI detains MHA Under Secretary Anand Joshi, who was booked on corruption charges, in Delhi
Saturday, May 14
10: 05 pm: EC directs that polls in Aravakurichi Constituency of Tamil Nadu shall now be taken on May 23 (Monday), instead of 16th May, 2016
9:50 pm: Election Commission issues show cause notice to AIADMK supremo J Jayalalithaa and DMK President M Karunanidhi for violating model code.
Friday, May 13
11: 13 pm: Vijender Singh wins in the third round! Makes it 6-0 in Pro Boxing
8.38 pm: Journalist Rajdev Ranjan shot dead in Siwan, Bihar. [More details awaited]
4.50 pm: Delhi HC stays all disciplinary action against JNUSU President Kanhaiya Kumar, Umar Khalid, Anirban Bhattacharya and others.
1:50 pm: By 2017, it will take only one month to register a trade mark, says Finance Minister Arun Jaitley
1:40 pm: NIA files charge sheet in 2008 Malegaon blasts case before Mumbai special court
1:29 pm: Nirankari sect head Baba Hardev Singh killed in a car accident in Canada, say ANI reports.
1:27 pm: Special Court rejects Chhagan Bhujbal's bail plea
11:30 am: SC dismisses batch of petitions challenging the constitutional validity of sections 499 and 500 of the IPC providing for criminal defamation
11:25 am: Wish GST had passed during your tenure in RS as it would have immensely benefited people of states you represent: PM Modi
Thursday, May 12
5:18 pm: French prosecutors are investigating $2 million in payments associated with Tokyo's 2020 Olympics bid
Wednesday, May 11
9:24 pm:  India gain 2 more Rio 2016 wrestling spots places in 85kg Greco-Roman & 53kg women after doping cases for Kyrgyzstan & Mongolia
9:15 pm: West Indian commentator Tony Cozier dies aged 75
9:00 am: Can't deport Vijay Mallya over invalid passport, consider requesting mutual legal assistance or extradition,UK tells India: MEA
11:34 am: Uttarakhand case not taken up in SC since Congress lawyers weren't present in court, to come up as 39th matter now.
11:40: am: BSP won't form pre-poll alliance in any state including Uttarakhand, says Mayawati
Tuesday, May 10
4.10 pm: Shashank Manohar resigns as BCCI president.
Monday, May 9
2.40 pm: CAS reduces Michel Platini's ban to four years but he will resign as UEFA president.
1.30 pm: Rahul Gandhi receives death threat, senior Congress leaders to take up the matter with Rajnath Singh, to increase security for Congree Vice-President.
1.25 pm: Nobody can be allowed to take law in their hands. Strict action is being taken: Nitish Kumar on alleged killing of youth by JD(U) MLC's son. Kumar assures the guilty will be brought to justice, says nobody will be spared.
Friday, May 6
10.00 pm: Nepal recalls its envoy in India allegedly on the charge of 'non-cooperation'.
9.31 pm: Union Minister Babul Supriyo injured in a road accident in Delhi, admitted to AIIMS Trauma Centre, he's under observation.
5.14 pm: PCB announce Mickey Arthur as Pakistan cricket team's Head Coach
3.10 pm: Supreme Court gives Sahara chief Subrata Roy parole for four weeks to enable him perform last rites of his mother.
12:20 pm: Centre agrees to SC's suggestion for floor test in Uttarakhand Assembly.
Thursday, May 5
6: 30 pm: 4 devotees and one sadhu die as pandal disintegrates and falls due to strong winds followed by heavy rainfall at Simhasth Kumbh 2016, MP.
Pictures of pandal that fell down due to strong winds & rainfall in #SimhasthKumbh2016 (Ujjain) claiming 5 lives pic.twitter.com/aMwvd0MAe9

— ANI (@ANI_news) May 5, 2016
4: 00 pm: St Cruz MLA Babush who is accused of raping a minor, surrenders before crime branch of Goa police.
11:22 am: All four accused in Keenan-Reuben murder case have been pronounced guilty of murder by Mumbai sessions court.
Wednesday, May 4
7:34 pm: Vijay Mallya's resignation from Rajya Sabha accepted by Chairman Hamid Ansari, announces Deputy Chairman P J Kurien.
4:20 pm: Documents related to terror organization recovered from suspected JeM operative Sakir and Sameer
4:10 pm: 3 suspected Jaish-e-Mohammed operatives sent to 10 days police custody by Delhi court.
12.10 am: Rajya Sabha Ethics Committee recommends expulsion of Vijay Mallya with immediate effect. Ethics Committee hopes that message would reach the public that "Parliament is committed to take such steps as are necessary against erring members.
11.25 am: UP Special Task Force arrests Vyapam scam main accused Ramesh Shivhare in Kanpur: DGP Javeed Ahmed
Tuesday, May 3
8.55 pm: Rajya Sabha Chairman rejects Vijay Mallya's resignation; letter does not bear original signature.
2.40 pm:  NEET Matter in Supreme Court adjourned to Thursday as health ministry, MCI have been asked to respond to state governments' plea to hold separate exams this year
2.30 pm: On the diesel cab issue, the Delhi government has been asked by the Supreme Court to file its recommendation today, and the apex court will examine it Wednesday
2.00 pm: Singapore detains 8 Bangladeshis for alleged IS-related terror plot
11.30 am: TMC MPs walkout of Rajya Sabha over Chairman's Monday decision asking one of its MPs to withdraw from the House for the rest of the day.
Monday, May 2
8.50 pm: Scientists discover three 'potentially habitable' planets.
12.30 pm: Babri demolition case: SC adjourns till July hearing on CBI plea for invoking criminal conspiracy charge against senior BJP, RSS and VHP leaders
11.20 am: A Mumbai court has adjourned the verdict in the Keenan-Reuben murder case till 5th May. Read about it here.
11.15 am: Rajya Sabha adjourned till 12.30 pm after protests by TMC MPs in the House. They were demanding suspension of Question Hour and a discussion on the AgustaWestland case. Track live updates, here.
10. 00 am: Former Air Force Chief SP Tyagi reaches CBI headquarters in New Delhi for questioning in the AgustaWestland case. Read about it here.
Sunday, May 1
10:04 pm Faizabad Express derails near Garhmukteshwar in Hapur district (UP). More details awaited.
5.05 pm: Fire breaks out at over 12 places in Shimla rural forest division in Himachal Pradesh, nearly 50 hectare of forest area affected.
10.00 am: I will place the detailed chronology with documents giving facts about AgustaWestland chopper deal before Parliament on May 4: Defence Minister Manohar Parrikar
Saturday, April 30
11: 10 pm: Vijender Singh beats Matiouze Royer for his fifth straight win in the pro circuit
6:40 pm: Andhra Pradesh to become first 'Open Defecation Free' state in the country in urban areas by October 2nd: Ministry of Urban Development, GoI
6:35 pm: Ex-IAF chief SP Tyagi to be questioned on Monday, his 3 cousins will also be questioned. Over 100 ppl examined by CBI so far
1:10 pm: Auction fails for brands, trademarks of Vijay Mallya's Kingfisher Airlines; no bidder turns up at reserve price of Rs 366.7 crore.
11:45 am: Supreme Court refuses to entertain a plea seeking modification of NEET order, ANI reports
7:30 am: Voters begin to cast their votes in 53 constituencies in the fifth phase of polling in West Bengal.
Friday, April 29
8:42 pm: Vishakhapatnam to be joint venue for MI and RPS. Qualifier 2 and Eliminator shifted to Delhi from Kolkata. Bengaluru to host IPL final.
6: 50 pm: Delhi University stops sale & distribution of Bipan Chandra's book which described Bhagat Singh as a "revolutionary terrorist"
4:00 pm: Norwegian police say a helicopter carrying at least 14 has crashed near the city of Bergen (AP)
3:10 pm: Bombay High Court orders demolition of Adarsh Society building in Mumbai.
2:20 pm: SC declines to issue any interim order on common medical test; two-phase-schedule to hold good for now
2:00 pm: Seven mentally-challenged children die at hospital in Rajasthan over last 7 days, all inmates of a mental health institute
11:25 am: Coal scam | Industrialist & ex Congress MP Naveen Jindal put on trial on charges of criminal conspiracy by special court
11:20 am: Gujarat govt announces 10 per cent reservation for the economically backward in general category which includes Patidars
Notification for reservation will be issued on May 1; families with income below Rs 6 lakh per annum will be eligible for quota.
Thursday, April 28
8.05 pm: Kerala CM Oommen Chandy files defamation case against opposition leader V S Achuthanandan for saying there are 31 corruption cases against him.
1:20 pm: Navigation satellite IRNSS-1G successfully placed in sub-Geosynchronous Transfer Orbit.
11:00 am: PIL filed in Supreme Court for prosecution of those allegedly bribed in AgustaWestland chopper deal, case likely to be heard next week
Wednesday, April 27
3:00 pm: Deepika Kumari equals Ki Bo Bae's world record score of 686 of 720 at the Archery World Cup
12:55 pm: Fire breaks out at Odisha CM Naveen Patnaik's office (third floor of the building) in Bhubaneswar. More details awaited.
12: 36 pm Supreme Court junks appeal by Maharashtra & Mumbai Cricket Association against shifting IPL matches out of Maharashtra
Tuesday, April 26
3:50 pm: Supreme Court orders Vijay Mallya to disclose to banks all overseas assets owned by him and his immediate family
1:15 pm: Supreme Court asks Govt to "reform" the system so that money can be recovered from loan defaulters
1:00 pm: Supreme Court extends home-stay of Italian marine, accused in fishermen killing case till Sept 30.
Monday, April 25
1:30 pm: SC pulls up Maha Government for framing rules that prohibit opening of dance bars within a distance of 1 km from educational Institutions
12:50 pm: Pakistan Foreign Secretary to visit India tomorrow to attend 'Heart of Asia' regional conference: Foreign Office.
Sunday, April 24
11:25 am: Man detained at Mumbai airport for trying to strangulate Kanhaiya Kumar
11:10 am: It is imperative to conserve and store rain water in villages. We must start a campaign to promote this, says PM Modi
10:10 am: Liquor baron Vijay Mallya's passport revoked, says MEA
9:20 am: PM Narendra Modi not to speak at Joint Conference of CMs & HC chief justices, as per day's plan
Saturday, April 23
9.52 am:  Bangladesh professor, Rezaul Karim Siddiquee, hacked to death, says Police
Friday, April 22
6.45 pm: Eight people die in a fire accident in Aurangabad district, Bihar.
4.40 pm: SC stays HC order on restoring Rawat govt in Uttarakhand till 27 April. As interim measure, SC revives President's Rule in state till April 27.
SC takes exception to Uttarakhand HC not delivering written judgement; says it wasn't proper.
Attorney General undertakes Centre won't revoke President's Rule till April 27, next date of hearing.
4.19 pm: Brussels bomber identified as IS jailer of foreign hostages in Syria.
1.25 pm: Centre rues Uttarakhand HC said corruption shouldn't be tolerated but restored Rawat's govt despite sting showing bribe attempts.
Uttarakhand HC has limited power of judicial review; couldn't have substituted President's satisfaction with its own: Centre in Supreme Court
Thursday, April 21
10.45 pm: Pop music superstar Prince dies aged 57.
4.45 pm: Paris suspect Salah Abdeslam charged over Brussels shootout: Lawyer
11.20 am: Uttarakhand HC asks Centre to consider putting the revocation of President's Rule on hold for a week
Wednesday, April 20
6:30 am: Donald Trump wins the Republican presidential primary in New York.
11: 37 am: Bombay High Court allows Mumbai Indians and Rising Pune Supergiants match to be held on May 1 in Pune
Tuesday, April 19
7.00 pm: We're cancelling notification on restricting complete withdrawal of PF, old system will continue: Union Labour Min Bandaru Dattatreya.
10.05 am: Explosion heard in central Kabul, smoke seen, warning sirens heard from US embassy
9.30 am: Pakistani troops violate ceasefire along IB in Samba sector of Jammu and Kashmir, BSF retaliates
8.30 am: Hilal Ahmed Bandey, one of the two accused named by Handwara girl, arrested by Jammu and Kashmir Police
Monday, April 18
11.00 pm: Cylinder blasts kill six in Delhi.
3.35 pm: Sensex climbs 189.61 points to close at 25,816.36; Nifty surges 64.25 points to 7,914.70.
12.35 pm: External Affairs Minister Sushma Swaraj raises issue of China blocking India's bid at the UN to ban JeM chief Masood Azhar with Chinese counterpart
12.20 pm: WPI inflation in March at (-)0.85 per cent as against (-)0.91 per cent in February
12.00 pm: Kingfisher moves court, terms as false and incorrect ED charge that Vijay Mallya-owned company had siphoned off Rs 430 crore from IDBI loan
10.30 am: IED blast by Naxals in Chhattisgarh's Sukma district. Three CRPF personnel of 74 battalion injured
Saturday, April 16, 2016
2:25 pm: LTC scam case: JDU sends showcause notice to party MP Anil Sahni, reports ANI
Friday, April 15, 2016
10.15 pm: Earthquake measuring 7.1 in magnitude strikes Japan; Tsunami warning issued.
7.40 pm: India thump Malaysia 6-1 to reach Sultan Azlan Shah Cup Final where they face Australia.
6.50 pm: Bengaluru proposed as new venue for IPL final and Q1. Q2 and eliminator to Kolkata: IPL chairman Rajeev Shukla
6.30 pm: Petrol price cut by Rs 0.74/litre and diesel price by Rs 1.30/litre, with effect from midnight tonight.
6.00 pm: Four injured after Army opens fire on protesters in Kupwara district of J&K.
4.59 pm: Vijay Mallya passport suspended after ED request.
8:30 am: Delhi Government bans pan masala, gutkha and all forms of chewable tobacco for one year.
Wednesday, April 13, 2016
11.00 pm: Major Amit Deswal of 21 Para Special Forces was killed in an encounter with militants in Manipur.
7.30 pm: Earthquake jolts Myanmar, tremors felt in parts of India.
5:20 pm: All IPL matches until April 30th to be held in Maharashtra. After that, outside of state.
3.45 pm: BCCI tells Bombay High Court it will not be feasible to shift IPL matches out of Pune. Mumbai and Pune franchises inform Bombay HC they are willing to pay RS 5 crore towards Chief Minister's drought fund
3.30 pm: Sensex surges 481.16 points to close at 25,626.75; Nifty reclaims 7,800 mark, climbs 141.50 points to 7,850.45
1.35 pm: ED seeks revocation of Vijay Mallya's passport in connection with money laundering probe in IDBI loan fraud case
12.20 pm: Wife of NIA officer Tanzil Ahmed, who was shot dead, succumbs to injuries at AIIMS hospital, New Delhi
11.55 am: Centre should declare Kollam temple tragedy, which has so far claimed 113 lives, as 'national calamity': Kerala CM Oommen Chandy.
Tuesday, April 12, 2016
6.00 pm: Haryana govt decides to rename Gurgaon as Gurugram and Mewar as Nuh.
5:05 pm: India beat Pakistan 5-1 in the Sultan Azlan Shah Cup group stages.
3:55 pm: Kerala High Court bans sound-making fireworks display in all places of worship in state between sunset and sunrise
3:45 pm: Why did the police not stop the fireworks and arrest those who violated the ban? Kerala HC asks Government.
12:30 pm: SC tells Solicitor General it has enlarged the scope of the case,will examine all parameters of bad loans & defaults.
10:55 am: Two more officials of the Temple Trust surrender before the Kerala Crime Branch.
10:30 am: Fire intensifies in a four storey building in Bhiwandi(Maharashtra), rescue ops underway for those trapped.
9:15 am: Fire breaks out at a garment factory in Bhiwandi. Five fire tenders at the spot.
7:05 am: Five office bearers of Puttingal Devi temple surrendered this morning: Police
Monday, April 11, 2016
5.36 pm: 1 dead, 20 injured as high voltage cable snaps and falls on them after police firing in Assam's Tinsukia district.
2.10 pm:  Three explosions took place in Russia's Stavropol region, Reuters reports quoting Interfax. Suicide bombers suspected to be behind the attack.
1.33 pm: The Maharashtra cabinet approves new draft dance bar regulation bill. The bill will now be tabled in the state legislative council and the Assembly.
1. 27 pm: The Supreme Court has dismissed a petition challenging the Uttar Pradesh government's decision to give compensation to the family of Dadri lynching victim Akhlaq.
1.25 pm: The Congress Party has expelled ex-MP Jagmeet Singh Brar from the party with immediate effect, party leader Shakeel Ahmed announced. In his respone, Brar said: "I have just received a mail of General Secretary Shakeel Ahmad expelling me from the primary membership of the party. Condemned without hearing."
12.40 pm: Two Indian students were stabbed to death and another injured when three Ukraine nationals in Uzhgorod Medical College (Ukraine) attacked them at around 3 am on Sunday. Pranav Shaindilya and Ankur Singh were fatally stabbed and have died.  Indrajeet Singh Chauhan was also stabbed but is recuperating in a hospital.
Based on Chauhan's statement, the police apprehended the Ukrainian nationals who were trying to cross the Ukrainian border. Passports/documents of the three Indian students and a blood-stained knife were reportedly recovered from the Ukrainian nationals.
12. 27 pm: The Calcutta High Court has ordered the formation of a 3-member committee which will collect footage of the sting operation. A 3-member committee ordered by Calcutta HC to comprise officers deputed by DGP, WB Police, DIG CBI (Kolkata) and the HC. The 3-member committee will go to Delhi and collect the footage of the sting and the device from Mathew Samuel (Narada News Chief).
12.15 pm: A Delhi metro staffer has been stabbed and looted of Rs 12 lakh at Delhi's Rajendra Place Metro Station this morning at around 5.30 am. Police are examining CCTV footage available. The control room, where the ticket counter is located, was targeted.
11.45 am: Assam CM Tarun Gogoi held a press conference in the state today. The EC has termed it illegal and a violation of the poll code.
10. 30 am: A fire has been reported at a dumping ground in Hari Om Nagar (East Mulund), Mumbai. It's not yet known what started the fire.
Sunday, April 10, 2016
5:40 pm Delhi Mercedes hit-and-run case: Father of the juvenile accused gets bail on personal bail bond of Rs 1 lakh
4:oo pm: Strong tremors felt across North India.
1.45 pm: Fire breaks out at Parliament annexe building, rescue operations underway. At least three fire brigades at the spot.
5: 52 am: Massive fire breaks out in Paravoor temple in Kollam (Kerala). Police confirm to ANI at least 20 dead, 150 injured
Saturday, April 09, 2016
7:30 pm: If I am relected then I will prohibit alcohol in a phased manner-CM J Jayalalithaa
7:15 pm: Earthquake measuring 4.5 on the richter scale hits Nepal.
7:00 pm: Consumption of alcohol flourished under Karunanidhi,and now he wants alcohol banned in the state-CM Jayalalithaa.
6:30 pm: Happiness of people is my inspiration, my entire life has been dedicated for the welfare of people: Jayalalithaa at election rally in Chennai
6:06 pm: Mercedes hit-and-run case: Delhi's Tis Hazari Court sends father of the accused juvenile to one-day police custody
5:57 pm: Sixth suspect arrested in Brussels attacks raids: official
5:12 pm: Heatwave warning issued by weather department for West Bengal. State govt announces shut down of govt schools from Monday onwards.
4:20 pm: Metro will make 3248 trips compared to routine 296, 30 extra coaches, 6000 DTC buses, says Kejriwal
4:10 pm: Man attempts top hurl shoe at Arvind Kejriwal during Odd-Even launch press conference in New Delhi.
11:15 am: Vijay Mallya seeks time till May to appear before ED, says he cannot appear today in connection with money laundering case
Friday, April 08, 2016
9:10 pm: Civil Lines (Delhi) hit & run case: Manoj Aggarwal, father of juvenile driver, has been arrested under sections 109 and 304 of IPC
8:40 pm: Two dead in shooting at Texas air force base: sheriff.
6:25 pm: Pathankot attack: NIA special court in Mohali issues arrest warrants against Masood Azhar, Abdul Rauf, Kashif Jan and Shahid Latif
4:11 pm: Two teenagers shoot dead Uber cab driver, apprehended in Delhi's Najafgarh area of  Delhi.
11:00 am: Supreme Court dismisses PIL on cancelling Reliance Jio licenses, says Govt is empowered to decide on spectrum usage charges.
Thursday, April 07, 2016
5.45 pm: I think at present the peace process between India and Pakistan is "suspended": Pakistan High Commissioner Abdul Basit said.
5.10 pm: Russia has reinforced Syria's statehood and government: Vladimir Putin
5.00 pm: Trinamool Congress stands for "Terror, Maut and Corruption": PM Modi during an election rally in West Bengal
4.40 pm: No stay on the first #IPL match. To go ahead as planned at the Wankhede Stadium on April 9.
IPL match to take place on April 9. Bombay HC asks organisers to hold meeting and take decision on other matches to be held in Maharashtra

— ruhi bhasin (@BhasinRuhi) April 7, 2016
This is a live blog which will constantly be updated with latest news updates. Follow
@IndianExpress
for the latest on Twitter.
For all the latest India News, download Indian Express App