By:
PTI
| New Delhi |
Updated: June 16, 2016 9:15:51 pm
Punjab Congress chief Amarinder Singh on June 16 came out in strong defence of Kamal Nath, who resigned as general secretary in-charge of poll-bound Punjab, and said he respected his decision but it was sad that this row was raked up by rivals out to harm Congress party.
Kamal Nath was appointed as General Secretary and given charge of both Punjab and Haryana, but he resigned late on June 15th night as in-charge of Punjab, in the wake of rival parties targeting him on the issue of riots.
Amarinder, who is also the party's face in Punjab in the run up to polls early next year, said Nath had done a gracious thing by his resignation but maintained that had he continued also "there would not have been any difference".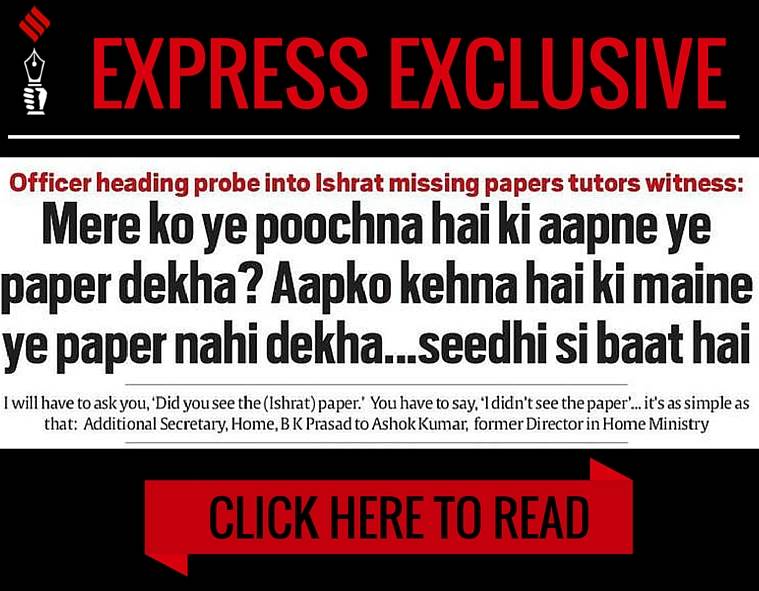 "Kamal Nath has taken his own decision. He felt hurt that his name was being dragged. For his prestige as his image was being tarnished, he decided to resign.
"I think he would have been an excellent general secretary as he has a lot of experience and is very decisive. It is a great shame for us that this issue has been raised by people only to harm the Congress party (by keeping Nath out)," he told reporters.
He said Nath did not want to be dragged into the controversy as he is innocent and his name has never cropped up in the many decades.
The PCC chief said Nath also told him that if this row affected the party in the coming polls in Punjab, he would opt out and was sending his resignation to the Congress president.
"I thanked him saying this is a very gracious thing that he has done by doing this. He would have made a very good general secretary for us, but these people are pointing fingers at anyone as they are desperate," he said.
Asked if this would have affected the party's prospects at the hustings, he said, "Nothing". "Even if Kamal Nath would have been there as in-charge, there would have been nothing on the party. There would have been nothing. Things have changed," he said.
On M S Gill, he said "where was he when the riots took place. He is just talking nonsense…I am very sad, that a man who has been chief election commissioner, he should not have said like that. He is not doing justice, you are just doing your own politics."
Asked if Sheila Dikshit would replace Nath, he said, Congress party is in a very good position and whoever comes it would be good for the party.
Amarinder also attacked Home Minister Rajnath Singh for having no time for Punjab's deteriorating law and order situation and accused BJP of being hand-in-glove with its ally Akali Dal in Punjab which is in power in the state and 'patronising' mafia involved in drugs trade and grabbings.
"Home Minister is not serious on Punjab's deteriorating law and order situation. He has no time for this and to meet us on this issue. We have been trying to meet him for two days but has no time. BJP is hand in glove with Akalis, who are patronising gangs which are terrorising people and drug lords," he alleged.
Hitting out at Rajnath Singh for turning a blind eye to the "anarchy" in Punjab, Amarinder said the situation could have repercussions in other states.
He had sought an appointment with Rajnath to lead a party delegation to meet him and apprise him about the law and order situation in the state, but received no response from him apparently not wanting to annoy Akali partners of BJP.
He warned that "lawlessness and anarchy" in Punjab is a matter of national concern which everyone must take seriously.
"I am sorry to say that the government of India, for the reasons best known to it, was not prepared even to listen to us. We have seen the darkest era not long ago and we don't want the same situation to arise once again," he warned.
He also cited several cases of shootings and killings, besides the drugs trade.
The memorandum sent to the Home Minister alleged that some Akali leaders close to deputy chief minister Sukhbir Singh Badal had met goons in Fazilka jail and asked Home Minister to order a CBI probe into the matter.
"Since we don't expect any justice or fair play from the police under the Akalis, we request your goodself to order a CBI probe and investigate the matter impartially and independently. "In the interest of justice and in the interest of peace in Punjab, we earnestly request you to get the said matter investigated by the CBI so that the truth comes out," the memorandum signed by him and party vice presidents Sunil Jakhar and Raj Kumar Verka said.
📣 The Indian Express is now on Telegram. Click here to join our channel (@indianexpress) and stay updated with the latest headlines
For all the latest India News, download Indian Express App.