It was a sight not seen often when woman MP Ranjeet Ranjan on Tuesday rode to Parliament on an orange Harley-Davidson motorcycle to make a statement on Women's Day.  The 42-year-old Lok Sabha member belonging to Congress from Bihar's Supaul, wearing a blue attire with helmet and sunglasses, rode around the Parliament complex before entering the House to take part in day's proceedings.
A mother of two, Ranjeet said she does not allow even her husband Rajesh Ranjan, also a Lok Sabha member from Bihar, to touch the bike, which she had purchased from her own earnings.
However, he does get a chance to sit pillion as she rides the American monster.
Ranjan believes that reservation in Lok Sabha was not the solution but part of a larger effort needed to empower women.
Ranjan said while granting reservation, it should be kept in mind that kith and kin of women MPs do not enter Parliament or local bodies, and its benefit should go to women who actually need reservation for upliftment.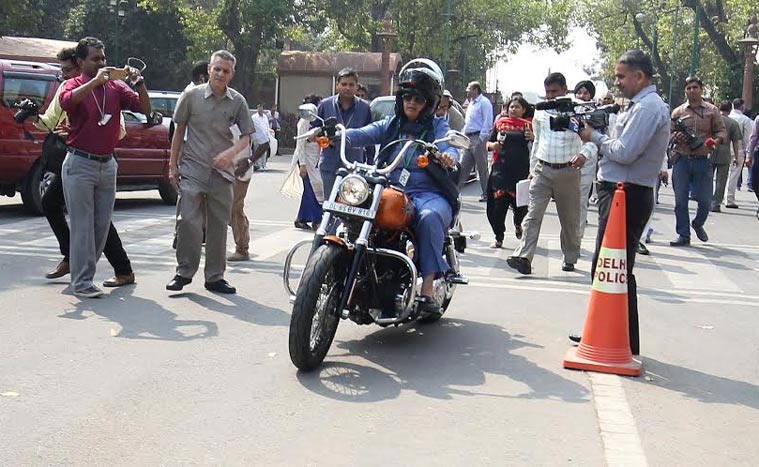 She said she was initially reluctant to ride on motorbike due to the reaction of the media and others. "But I kept aside these thoughts and rode the bike," she said.