Updated: December 30, 2015 11:21:17 pm
It is that time of the year. That time of the year when we are looking back, so that we do better in the future. While 2014 was a great year for IndianExpress.com, 2015 was even better. It was a year when we showed the world serious news can be mainstreamed, and that mainstream news can be seriously engaging.
While 2014 was all about the elections and Narendra Modi's rise to power, the flavour of 2015 was the Cricket World Cup which Australia won back. However, India's journey through the contest contributed to the most-read stories of the year, most clocking over a million unique visitors. India's semi-final loss to Australia was our top story of the year, followed by India's victory over South Africa
In political news, the Bihar elections dominated, even more than the Delhi elections earlier in the year. This is also a testament to the fact that Internet penetration is already a phenomenon that is real, even in the Hindi heartland. Our Live blog of the Bihar election results had more eyeballs and retention than any other political story this year, almost double the figures of the Chennai floods blog which ran over three days.
Given that it was going to impact millions of Indians, the Highlights of the 7th Pay Commission was also widely read and still continues to be searched and found. The beef ban in Maharashtra and the Sheena Bora murder also found a lot of interest.
Another indicator of the rising mobile penetration was the fact that education stories, especially the ones on results, are widely read. Our reports on the CBSE results and BSEB results were widely read too.
It is tough to take entertainment out of India and Indians, so a lot of — yes, a lot of — movie reviews and stories about stars make it to the top of the most-read list. For instance, people couldn't get enough of Shahid Kapoor's wedding to Mira Rajput, showing that success at the box office was not really linked to our fascination for actors. If numbers tell the truth, then there is no rivaling Salman Khan when it comes to popularity. Reviews of his movies Prem Ratan Dhan Payo and Bhajrangi Bhaijaan were much more popular than Shah Rukh Khan's Dilwale and Bajirao Mahtani. So were his trips to court.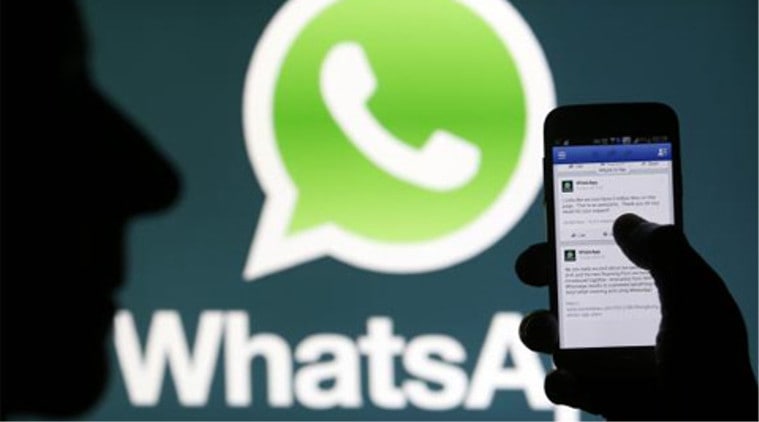 In technology, it was no surprise that the launch of Whatsapp Voice Calling was the most read, given that this messaging app is what most Indians use their smartphones for. How to find the perfect AC for the summer and the launch of some new Xiaomi phones were also really popular. Among reviews, the Vivo X5 Max was the most read, an indicator that this new brand from China has more up its sleeve for 2016 than just the IPL franchise.
This was also the year in which IndianExpress.com started making a name for itself in the video space. While a lot of our videos did really well, nothing got as much views as the conversation with Aamir Khan at this year's Ramnath Goenka awards.
WATCH VIDEO: Aamir Khan On Intolerance & Delinking Terrorism From Religion #RNGAwards
Our explained on Chennai floods was also much appreciated and viewed across platforms.
WATCH VIDEO: Chennai Floods Explained: Why Is Chennai Under Water
For those who are more convinced by numbers, let us tell you that the IndianExpressOnline YouTube channel registered over 12 million views this year. That is at least a million views a month, and we are not even known for doing video.
Signing off the success this year, IndianExpress.com won Gold for the best mobile service in Asia at the Wan-IFRA Asian Digital Media awards in Hong Kong. We were also among the handful of websites chosen to rollout the Android version of Facebook's Instant Articles in India and rest of the world. We ended the year ranked 66 among all websites in India as per Alexa.com, with just a couple of Indian news outlets ahead of us.
It has truly been a great year. We promise to be better in 2016.
WATCH VIDEO | Indian Express Videos: Fun Moments Of 2015