By:
PTI
| New Delhi |
June 16, 2016 10:28:10 pm
family members of a right wing activist in connection with Narendra Dabholkar murder case demanded Maharashtra Chief Ministerto transfer the case of the CPI veteran's killing to the central agency
Days after CBI arrested a right wing activist in connection with Narendra Dabholkar murder case, family members of Govind Pansare on Thursday demanded Maharashtra Chief Minister Devendra Fadnavis to transfer the case of the CPI veteran's killing too to the central agency for a speedy probe.
"The arrest of Dr Virendra Tawade, who is a member of the Sanatan Sanstha by CBI in Dabholkar murder case has prompted us to request Government of Maharashtra with a plea to hand over the case to CBI, as it is appropriate for CBI to take over the case so that uniform investigation can be conducted along with Dr Dabholkar murder case," Pansare's wife and daughter-in-law, Uma and Megha respectively, said in their joint plea to Fadnavis.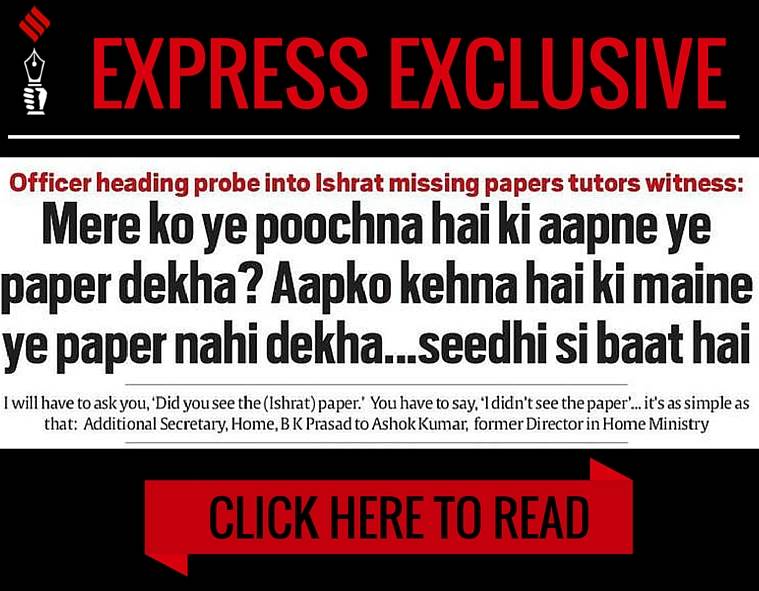 While pushing for their demand, the two contended that the CBI officials suspect that the same group of people were involved in the murders of Dabholkar and Pansare.
"In the investigation it has also appeared that there is a common nexus between the murders of the rationalists as there was a use of similar weapons and a common modus operandi involving the members of Sanatan Sanstha. Hence, we are requesting the transfer of this murder case to CBI," they added.
Uma and Megha further said that investigation by one agency essential for a "transparent, fair and quick" conclusion. They noted the CBI has already made progress in the investigation and is well aware of the facts of the case.
Watch Video: What's making news
Therefore, under the interest of justice it is necessary to hand over the investigation to CBI, they added.
Appreciating Fadnavis' "full co-operation and support" in the probe until now, they duo requested him to also depute state government officers to assist the CBI in the case.
Uma and Megha stated that the special investigation team (SIT), which has been investigating the matter, too can assist the CBI in probing the matter. The duo though rued that the probe by SIT until now has been slow and said that they repeatedly requested the team officials on visiting Goa-based ashram of Sanatan Sanstha, members who are alleged to be involved in Pansare's murder case, but there was no response.
They said it was expected that the SIT would "work hard with transparency" and come to a logical conclusion of this investigation.
📣 The Indian Express is now on Telegram. Click here to join our channel (@indianexpress) and stay updated with the latest headlines
For all the latest India News, download Indian Express App.