With sophisticated interception and monitoring equipment available off the shelf now, the set-up allegedly used by former Essar employee Albasit Khan to tap the phones of several VVIPs appears to be quite archaic.
The setting up of the alleged snoop shop by the Essar group was described in detail in the "caution notice" dated March 2, 2016, when Khan and his lawyer Suren Uppal were still a team.
As reported by The Indian Express on June 17, Uppal, who practices in the Supreme Court, has submitted a complaint about the snooping to Prime Minister Narendra Modi. Khan has denied being part of the alleged operation, and has accused Uppal of "concocting" the tapping story.
Watch | Essar Phone Tapping: Centre To Order Police Probe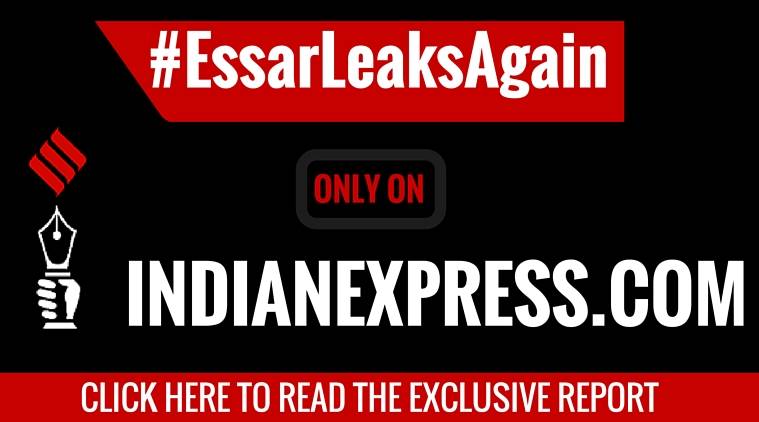 Now, photographs in a manual that Khan had prepared — and left behind in the lawyer's Noida office — will be part of the key evidence in a public interest lawsuit that is proposed to be filed in the Supreme Court.
Top officials confirmed to The Indian Express on Saturday that the complaint filed by Uppal to the Prime Minister's Office on June 1, 2016, has been forwarded to the Home Ministry for a "discreet" inquiry.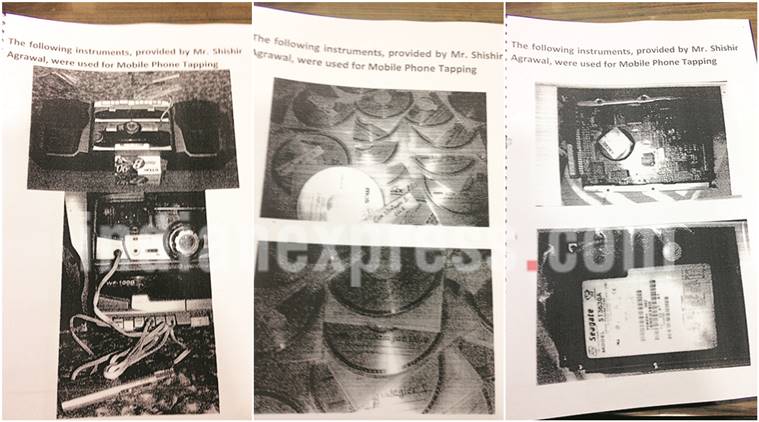 The officials clarified that no formal probe has yet been ordered into the alleged phone-tapping.
With Khan not responding to calls and messages, the reason for him preparing this album of photographs is not clear. The fact that it was an Essar employee, Sishir Agarwal, who helped Khan rig up the surveillance set-up is mentioned in the notices and complaints. In the "caution notice", it is stated that "one Sishir Agarwal, who was then a senior official in the organization would facilitate the operations by providing the logistical support".
[related-post]
This was in August 2001, and it is then stated that Agarwal "gave dozens of cell phones, dictaphones,voice recorders, cassettes, cassette recorders, connecting cords, tape recording equipment, computers, CD writing equipment and requisite money to meet the miscellaneous expenses of the operation".
It appears that Khan had at some stage taken photographs of the parallel telephone exchange, and decided to use it against his former employees with the help of Suren Uppal.
Watch Video: What's making news
Interestingly, the notice had also described how in September 2015, Agarwal had approached Khan and asked for all the recordings, which he refused to do. This is what was written on behalf of Khan in the "caution notice": "Mr Agarwal's undue interest in laying his hands on the recordings that had been retained by my client (Albasit Khan) from yesteryears constrained him to revisit his past and take out the so-categorized vital CDs."
Sishir Agarwal, who left Essar in 2013, told The Indian Express that he was in no way connected to the alleged operations. "All this is far from the truth and I completely deny it. I used to exchange greetings with Albasit Khan when he was head of security, that's all. I have not met him since eight or nine years."