Supreme Court lawyer Suren Uppal, who sent a complaint to the Prime Minister about the alleged tapping of phone conversations of corporate chiefs, cabinet ministers and bureaucrats by the Essar Group between 2001 and 2006, filed a PIL in Delhi High Court Wednesday, seeking a court-monitored inquiry by a special investigation team (SIT).
The Indian Express has now learnt that in 2014, a similar PIL was filed before the Supreme Court by a Delhi-based NGO seeking court directions for an inquiry against top Essar officials over alleged "illegal telephone tapping".
Watch | Essar Phone Tapping: Centre To Order Police Probe
The NGO, International Civil Enforcement Group of Anti-Terrorism Ethics (ICEGATE), which conducts a programme on "spreading awareness of impact of terrorism", filed a PIL on February 3, 2014 regarding the alleged "illegal telephone tapping".
The proposed PIL had named a top Essar official and Albasit Khan as respondents in the matter — Khan is a former Essar employee who, according to Uppal's complaint to the Prime Minister, allegedly handled the tapping of VVIPs for five years.
READ | Essar phone tapping: In ex-staffer's scrapbook, pictures of snoop equipment
READ | Ex-Essar employee slams lawyer Uppal who, in turn, shows emails to 'establish link'
The Supreme Court registry found the PIL "defective" and referred it back to the petitioner. The NGO now says it will soon file a review petition in the Supreme Court regarding the PIL.
READ | Set of six logbooks Khan left with lawyer Uppal could hold key to Essar Tapes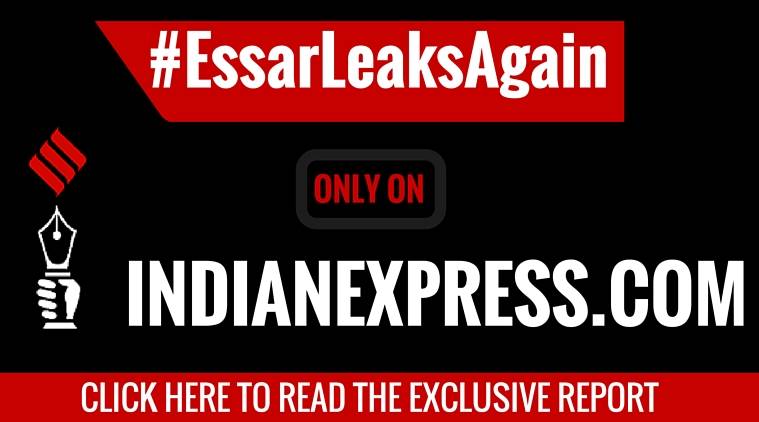 Mikkael Maher Alwalley, Director of ICEGATE, claimed that an "associate" of Khan contacted a member of the NGO in September 2012. He said he wrote "approximately 180 letters" to the CBI and others, including the Prime Minister's Office (PMO) and the Ministry of Defence, between September 2012 and December 2013 seeking an inquiry into the alleged phone tapping. In February 2014, the NGO approached the Supreme Court.
On Wednesday, Supreme Court lawyer Uppal approached Delhi High Court in the matter. His PIL is likely to be mentioned before the registrar Thursday. The PIL names 13 persons as respondents, including Mukesh Ambani and Anil Ambani and top Essar officials Prashant Ruia, Shashikant Ruia and Ravikant Ruia.
Watch Video: What's making news
READ | Essar leaks: 'Tip of iceberg…(chats) expose corruption in business, govt, politics
"…It is respectfully submitted that I am in possession of approximately 20 crucial CDs that contain very vital conversations and also incriminating hand-written log-books and other relevant documents that substantiate the unlawful and illegal happenings which allegedly related to the illegal and unlawful tapping, interception and recording of the phone calls," the petition states.
For all the latest India News, download Indian Express App