The Congress party on Friday responded strongly to The Indian Express report about the Essar Group allegedly tapping phones of top businessmen, former cabinet ministers and high-profile bureaucrats between 2001 and 2006.
The party demanded that the tapes be made public as the people would be the 'best judge' to discern its veracity.
"The allegations are serious and multifaceted implications, but most importantly if those tapes exist, they need to be made public because the people need to know as to what is going on," Congress leader Manish Tewari told news agency ANI.
Watch | Essar Phone Tapping: Centre To Order Police Probe
Read full coverage of stories from Essar Leaks
"With regard to the veracity of those tapes, the people would be the best judge to really discern as whether these tapes are genuine or they are doctored or spliced," he said.
The allegations of tapping were made in a 29-page complaint which was submitted to the Prime Minister's Office by a Delhi-based Supreme Court lawyer Suren Uppal, who claims to represent former Essar employee accused of tapping phones.
The Indian Express reported that the conversations allegedly reveal the nexus between politicians and businessmen and how businessmen reach out to the politicians to seek favours.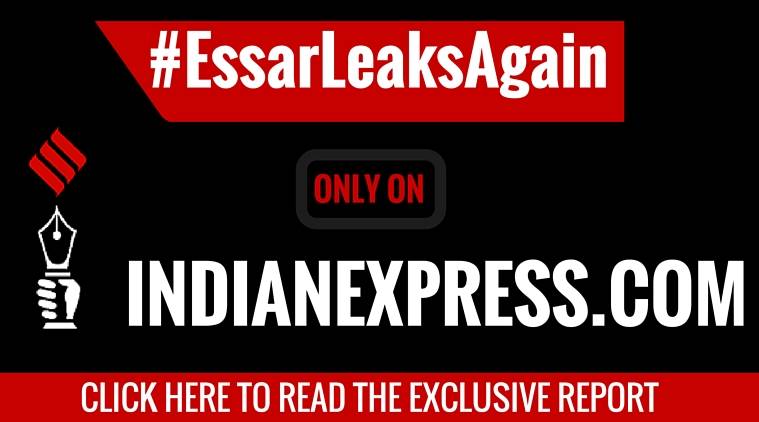 The purported conversations recorded reveal widespread peddling of influence in corridors of power, corruption in the business milieu, brokering of deals, and blurring of lines between business and government.
According to the complaint, among those who were allegedly tapped were: present Railway Minister Suresh Prabhu, former ministers Praful Patel and Ram Naik; Mukesh Ambani, chairman of RIL; Anil Ambani, chairman of the ADAG group; his wife Tina Ambani; several top officials of their companies; late Cabinet minister Pramod Mahajan; MP Amar Singh.
Others on the list include current Home Secretary Rajiv Mehrishi; former chairman of IDBI Bank P P Vora; former CEO and MD of ICICI Bank K V Kamath; former joint managing director of ICICI Bank Lalita Gupte.
Watch Video: What's making news
There is another list of prominent persons who allegedly figure in the conversations. Some of them are then PMO officials Brajesh Mishra and N K Singh; politicians Ram Naik, Kirit Somayia, Jaswant Singh, Piyush Goel, Sudhanshu Mittal and others include Sahara chief Subroto Roy and filmstar Amitabh Bachchan.
(With inputs from ANI)
The Indian Express website has been rated GREEN for its credibility and trustworthiness by Newsguard, a global service that rates news sources for their journalistic standards.