The Delhi Assembly on Thursday passed a resolution to probe charges of corruption and bribery leveled against Lieutenant Governor Najeeb Jung by AAP legislator Sanjay Jha.
Jha, the AAP lawmaker from Burari, said that he had received complaints about a ration shop owner selling poor quality goods after which he intervened and got his licence suspended. However, he alleged, that the owner's licence was renewed when he approached Lt Governor Najeeb Jung and paid him a bribe of Rs 12 lakh.
Another AAP legislator Somnath Bharti supported Jha's claims and demanded formation of a committee to probe the matter. The nine-member inquiry committee is expected to submit its report before next Assembly session in Delhi.
Earlier on Tuesday, Delhi Chief Minister Arvind Kejriwal had also attacked Jung and accused him of 'snooping' for the Prime Minister and passing on Delhi government related information to the PMO.
These incidents are just a few examples of the long-standing rivalry between the Delhi CM and Nejeeb Jung. Here is a look at the acrimonious relationship the two shares.
[related-post]
Watch Video: What's making news
The rift over 'Janlokpal' and Kejriwal's resignation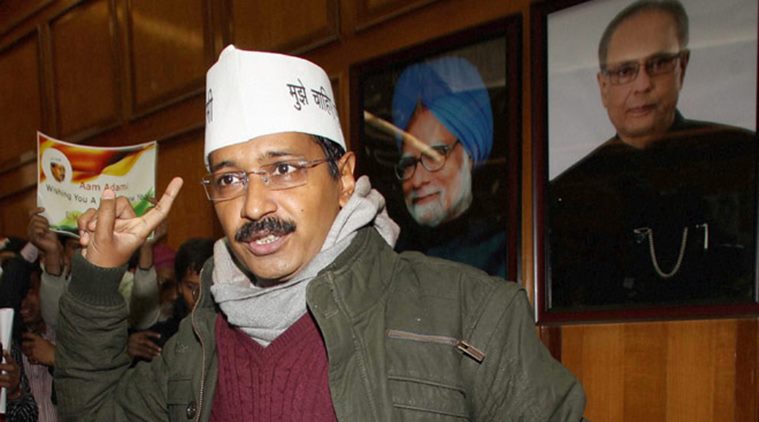 In February 2014, AAP government in Delhi decided to table the Janlokpal bill in the assembly after which Jung questioned the constitutionality of the bill proposed. Jung wrote a letter to Solicitor General of India to seek his advice in the matter and later advised the Delhi Assembly against allowing the tabling of the bill.
The Lt Governor asserted that required procedure was not followed in getting approval to table the bill in the Assembly. It was because of this issue that Kejriwal had resigned from his post after serving as the CM of delhi for just 49 days.
Disagreement over appointment of Delhi Chief Secretary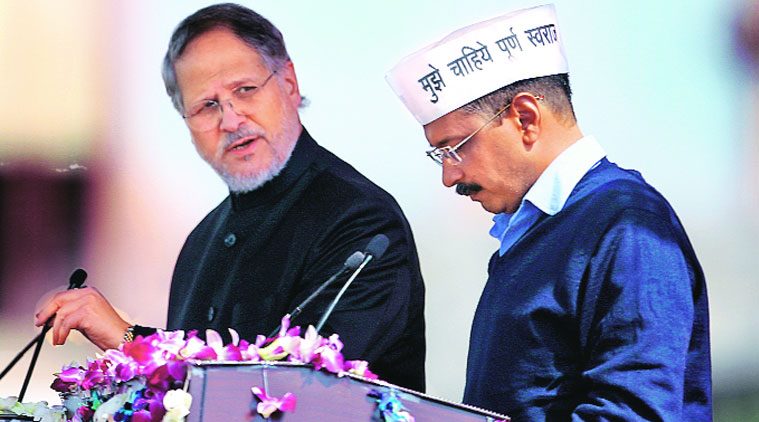 After fresh elections, the AAP formed a majority government in Delhi and only a few months after assuming power, another major fight broke out between the party and Lt Governor. This time the bone of contention was appointment of Shakuntala Gamlin as Chief Secretary of Delhi by Jung.
Criticizing the decision, AAP accused Gamlin of having close relations with electricity companies in Delhi and that she was lobbying for them. Jung's office however said that Gamlin's appointment was constitutional and chided Delhi government for 'maligning' the name of a woman officer.
ACB chief's appointment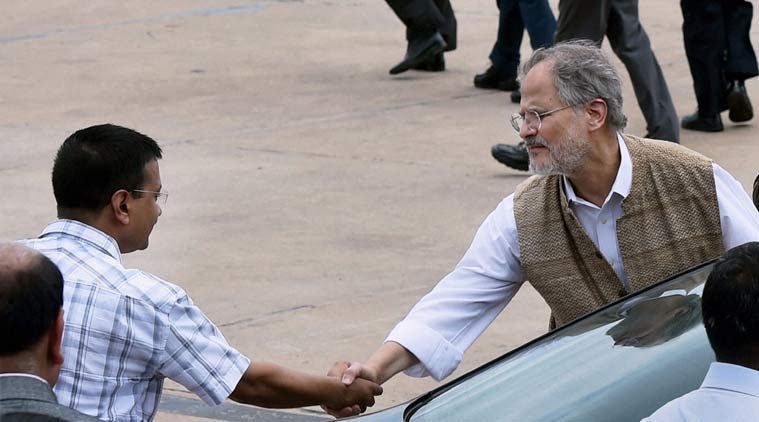 A month after both parties locked horns over appointment of Delhi Chief Secretary, another appointment that of Delhi Anti-Corruption Branch Chief (ACB) lead to another controversy. While the Delhi government appointed Additional Commissioner SS Yadav as ACB chief, Lt Governor superseded the decision and appointed Delhi Police Joint Commissioner MK Meena on the post.
Kejriwal-led government accused Lt Governor of trying to create an emergency like situation and taking control of the ACB.
Another appointment leads to confrontation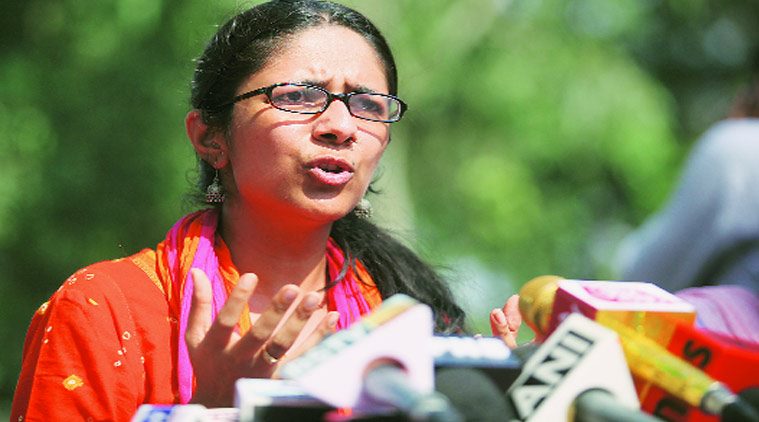 The Lt Governor rejected AAP's appointment of Swati Maliwal has the Delhi Commission for Women (DCW) chief on July 22, 2015 stating that his approval was not sought by the government before taking the decision.
This also led to exchange of 'open letters' between Kejriwal and Jung as the LG maintained that he had 'no problem with Maliwal's appointment to the post but the file sent to him was not processed properly'. He, however, later gave nod to her appointment.
Delay in regularisation of government teachers jobs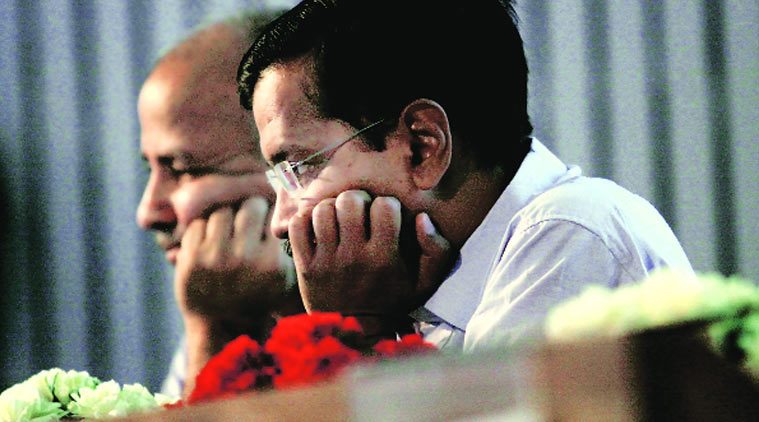 In May 2016, Deputy Chief Minister and Education Minister of Delhi Manish Sisodia took on Nejeeb Jung and accused him of delaying the Delhi government's proposal to regularise 17,000 government school guest teachers in Delhi. He alleged that the proposal was sent to Lt Governor's office in January. On the other hand, Jung's office asserted that they had received the proposal on April 28 and were seeking advice of Solicitor General to check legal and constitutional provisions of the proposal.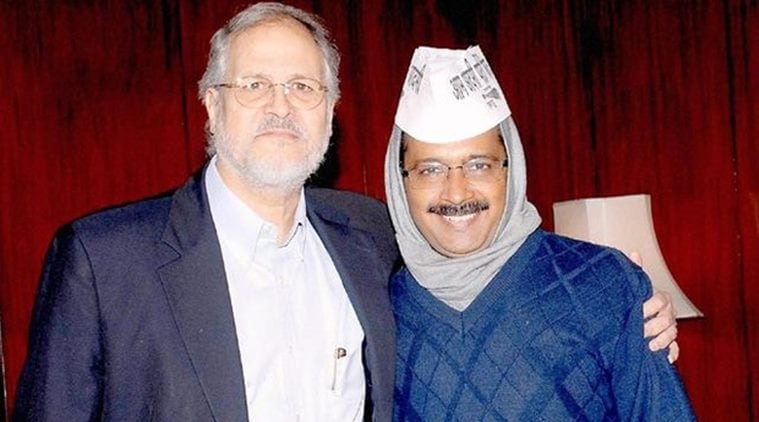 Apart from this, there have been multiple instances of confrontation that took place between the AAP government and Lt Governor over time and going by the present situation, it does not seem to die down any time soon.
The Indian Express website has been rated GREEN for its credibility and trustworthiness by Newsguard, a global service that rates news sources for their journalistic standards.