As the Grand Alliance revel in celebrations after an emphatic win in Bihar, we take a look at how India's most watched election casts an effect on five crucial and upcoming state polls: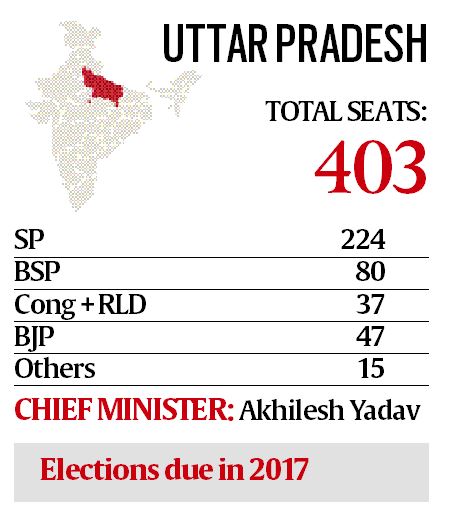 After the Grand Alliance's landslide victory in Bihar Sunday, the Samajwadi Party — which had pulled out of the JD(U)-led alliance just a few days after poll dates were announced in September — said it was "revising its strategy" vis-a-vis working with the alliance. "The Grand Alliance's victory matters. Netaji (Mulayam Singh Yadav) will decide the future strategy afresh soon, just wait," UP minister and Mulayam's brother Shivpal Yadav told The Indian Express on Sunday.
Watch Video: Bihar Verdict 360° – IE's Editors Answer The 6 Questions That Explain The Big Picture
West Bengal: Mamata confident, BJP says it'll be 'new battle'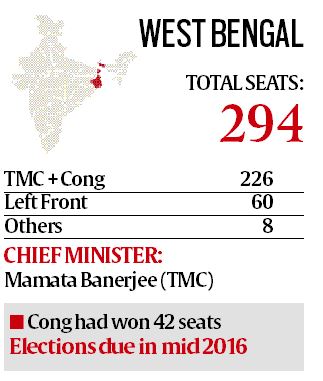 The Bihar defeat could prove a fatal blow to the BJP's campaign for the 2016 West Bengal Assembly elections. The party's popularity was already showing a slide since the high of the 2014 Lok Sabha polls and the loss in the neighbouring state may seal its fate here.
West Bengal Chief Minister Mamata Banerjee, who had extended support to the Grand Alliance in the middle of the Bihar polls, was one of the first leaders to congratulate Nitish Kumar and Lalu Prasad on their victory.
Tamil Nadu: Echoes of BJP's Bihar caste formula
BJP's massive defeat in the Bihar Assembly polls has brought into focus its tactics in Tamil Nadu to acquire greater political significance in the state.
The party's game plan for next year's Tamil Nadu Assembly polls, which was launched by BJP chief Amit Shah in August 2015, has similarities with his Bihar experiments in attempts to consolidate fringe caste groups, and even in cajoling their local leaders by bringing them to Delhi for a meeting with Prime Minister Narendra Modi.
Kerala: Fresh from civic poll boost, BJP hopes time will erase effect of defeat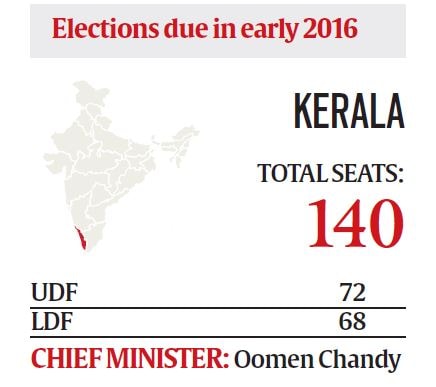 BJP's debacle in the Bihar Assembly elections has come when the party, buoyed by its show in the Kerala civic polls , was planning to expand its base in the state. For BJP in Kerala, the next test is the Assembly election slated for April next year.
The party now expects that electoral issues would be different at the time of assembly polls.
Assam: Will redraw our strategy, says BJP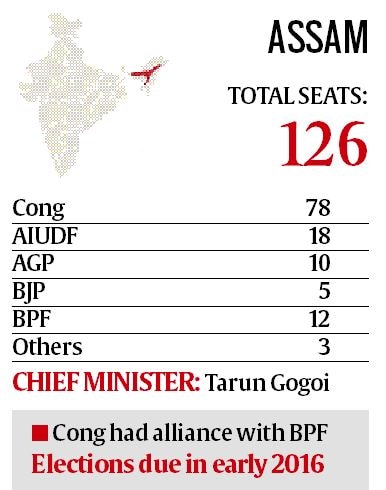 With Bihar elections over, the focus will soon shift to Assam — one of the four states heading for Assembly elections in April 2016.
The state is particularly important for both the Congress and the BJP because besides being the only Congress-ruled state among the four, it is also the one in which the BJP thinks it can capture power.
Click here to read Hindi version of the article
Uttar Pradesh: Samajwadi Party wants to 'forget past', work with Grand Alliance