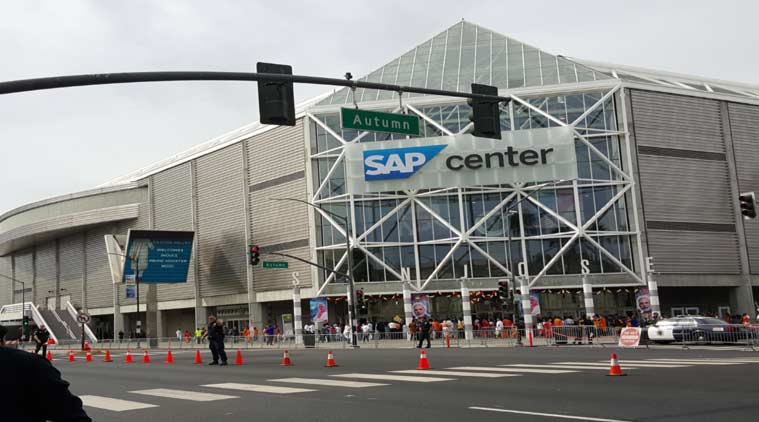 The long queues of gas-guzzling American convertibles and hybrid Japanese hatchbacks outside the SAP Centre in San Jose Sunday night was not for a boxing match or a Taylor Swift concert, but a community reception for Prime Minister Narendra Modi — the biggest thing in the Silicon Valley Indian's calendar.
Watch Video: (App users click here)
Everything at the venue was a study in contrast — from two sets of protesters trying to shout louder than each other, to two planes with banners streaming behind them — one welcoming Modi, another that read "India out of Khalistan". Among the protesters were human rights groups with boards highlighting the Gujarat riots.
But for a majority of the 18,000-strong crowd, there was an unflinching admiration for Modi. They spent half a day in queues outside the arena, that too after spending tense weeks trying to figure out if they will make the cut to get inside.
Inside, there were people queuing up for Indian food, filling their plates with egg pakodas and chicken-naan. But the longest queues were in front of the vada-paav stalls.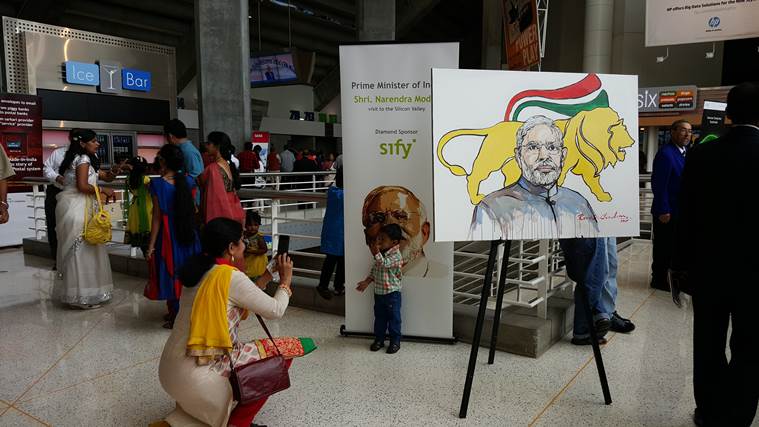 As comedian Rajiv Satyal and actress Ashwini Bhave entertained the crowd, almost every language from the subcontinent could be heard."We are Indian, we are American, we are Indian American," the two entertainers declared — a slogan that seemed to touch a chord with the audience.
The first ensemble was a dance performance that brought together multiple styles and languages before ending with a Vande Mataram recital. Families watched with moist eyes, munching on popcorn with jalapeno peppers thrown on top. Then the Kathak recital came to a stop — there was a technical glitch in Silicon Valley. "But don't worry, with 17,000 Indians in the hall, there will be tech support," Satyal quipped.