Investigation into the interstate kidney racket has revealed that two of the arrested accused, who were personal assistants of a senior nephrologist at Apollo Hospital, often used blank forms already signed by their head of department (HoD) to get approval for organ transplant surgeries.
The two PAs, Aditya Singh (24) and Shailesh Saxena (31), allegedly filled up the forms with fake addresses and other details, said a police source.
"During questioning, the PAs revealed that their HoD often had to attend meetings outside the office. To ensure that paperwork was not delayed, he would sign important forms and documents, even when they were blank, and leave them in the custody of the PAs. Singh and Saxena said they would then fill up the forms with fake information, as instructed by (alleged kingpin) Rajukumar Rao, and forward the file to the independent transplant authorisation body. However, police are trying to verify their claims," said a police official.
WATCH | 5 States, 1 Script: Congress Leaders Do Not Listen
After Singh and Saxena were arrested, a police team scanned all the documents related to five suspect organ transplant surgeries conducted in Apollo Hospital, said sources. They said police had found a few blank documents, which were allegedly signed by a senior nephrologist, during their investigation.
Meanwhile, alleged kingpin of the interstate kidney racket T Rajukumar Rao, who was arrested from Rajarhat in West Bengal Tuesday, was brought to the capital by a team of Delhi Police Wednesday evening.
Rao allegedly told police he was running a similar kidney racket in a prominent hospital in Coimbatore, said police sources.
Explaining how Delhi Police managed to track down Rao, sources said after police tapped his phone, they realised he made calls to a particular number frequently. "After a team of Delhi Police reached Kolkata, they called up that number and urged that person to come and meet them under some pretext. It turned out that the number belonged to an employee of Rao. He was detained by police and questioned about his employer's whereabouts," said a police source.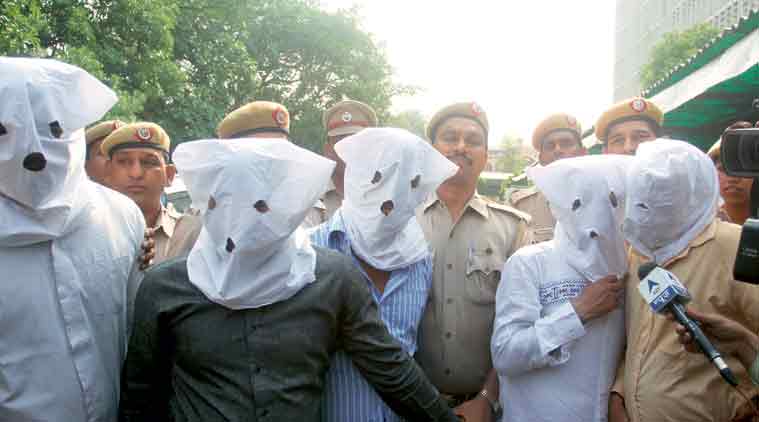 "The man told police that Rao had thrown a party in his new house in Rajarhat, a suburb of Kolkata. That's where he was arrested from," said the officer.
Investigators have asked senior officials of Apollo Hospital to provide details of organ transplant surgeries conducted there in the last five years. Police have also managed to trace another recipient, who is working as private contractor with the PWD and is the son of an assistant engineer in Ghaziabad. "Police have recorded their statements and more arrests are likely to be made in the case," said the officer.
For all the latest India News, download Indian Express App