Written by
Sweta Dutta
| New Delhi |
Updated: June 16, 2016 10:04:39 am
AAP MLA Alka Lamba was removed from the post of party spokesperson Tuesday night, sources told The Indian Express. Lamba had deviated from the party line and told reporters that Transport Minister Gopal Rai had been "relieved" of the portfolio to make way for a fair probe into the Premium Bus Service scheme.
She had made the comments outside the Anti-Corruption Branch's (ACB's) office, where she had gone to extend support to Rai. He had gone to the agency in connection with the probe into the scheme.
While the AAP government has maintained that Rai was stepping down from the post due to 'health reasons', Lamba said Chief Minister Arvind Kejriwal wanted to ensure a fair probe into the alleged scam and he had asked Rai to step down.
Highly placed sources in the party said the leadership had taken strong exception to the statements made by Lamba, who was removed from the post of spokesperson later. However, Lamba maintained, "I have no information."
Rai, who underwent a surgery recently to remove a bullet lodged in his neck, has retained five other portfolios and was relieved only of the charge of the transport department.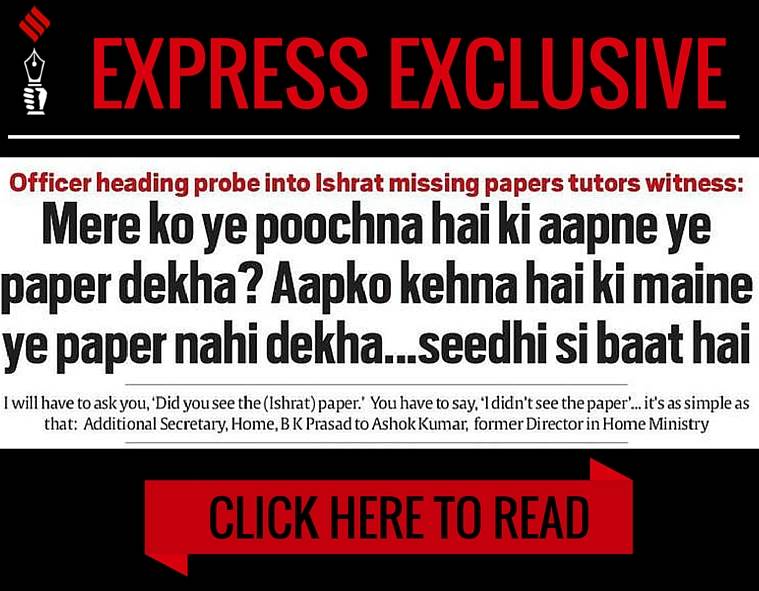 The Premium Bus Service scheme, announced by the minister last month, had come under the scanner of the ACB after a formal complaint by BJP MLA Vijender Gupta. On Friday, Kejriwal had asked Rai to appear before the ACB with all relevant documents at the earliest instead of waiting for any action to be initiated.
As questions were raised about why Rai did not give up his other portfolios, the party defended him, saying the transport department had a heavier workload and the minister needed at least three months to recuperate from his surgery and undergo physiotherapy.
In response to speculations in the media that the move was due to alleged irregularities in the Premium Bus Service scheme, the Delhi government had issued an official statement, dismissing such reports.
Charge of the transport department was handed to minister Satyendar Jain, who also handles five other portfolios.
📣 The Indian Express is now on Telegram. Click here to join our channel (@indianexpress) and stay updated with the latest headlines
For all the latest India News, download Indian Express App.
The Indian Express website has been rated GREEN for its credibility and trustworthiness by Newsguard, a global service that rates news sources for their journalistic standards.