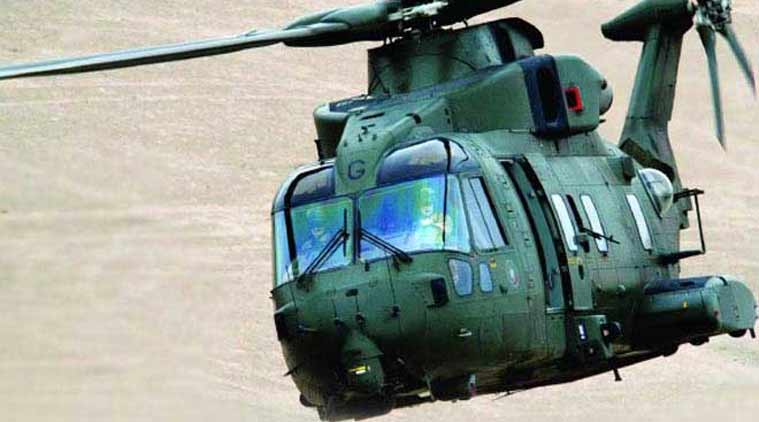 AMID A war of words between the Congress and BJP over the blacklisting of AgustaWestland, Parliament records show that as late as December 2013, the UPA government told Rajya Sabha that no such action had been taken against the subsidiary of Italian defence major Finmeccanica.
On December 11, 2013, just five months before the Congress-led UPA lost power, the then defence minister A K Antony replied in the negative in the Upper House to a question on whether AgustaWestland had been blacklisted. He said that the company's reply to a showcause notice is "under process".
And on February 2014, he told the Rajya Sabha that the contract with the company had been "terminated" but added: "No decision has been taken till date to debar the said company."
The Indian Express had first reported — on February 24, 2012 — that an Italian investigation into alleged unethical dealings by Finmeccanica had widened to include corruption in an over Rs 3,500-crore deal signed with India by the group's subsidiary AgustaWestland for the supply of helicopters.
[related-post]
Replying to an unstarred question from Trinamool Rajya Sabha MP Sukhendu Sekhar Roy in December 2013, Anthony had said: "(a) Certain documents have been received from the Italian authorities in connection with the VVIP helicopter deal. (b) & (e) The investigation by CBI is in progress. (c). The reply of Agusta Westland to the showcause notice is under process. (d) No sir." The reply under sub-part (d) was to the question on whether AgustaWestland had been blacklisted.
In February 2014, in another reply on the scam, Antony told the Rajya Sabha: "The contract for the supply of 12 VVIP / VIP helicopters signed with M/s. Agusta Westland International Limited (AWIL) on 8th February, 2010 has been terminated by the Government of India with effect from 1st January, 2014 on grounds of breach of the provisions of the Pre-contract Integrity Pact and breach of the terms of the contract by M/s AWIL. No decision has been taken till date to debar the said company."
With the helicopter deal coming under the scanner again last month with an Italian court sentencing two people to jail, the Congress claimed that the previous UPA government had blacklisted the firm after the irregularities were first reported. That claim, however, was disputed by a number of NDA ministers including Union Finance Minister Arun Jaitley and Union Defence Minister Manohar Parikkar. On Sunday, Parikkar said, "The detailed chronology of the event, facts of the chopper deal, how clauses and provisions were relaxed to suit the (AgustaWest-land) deal will be placed before Parliament on Wednesday."
Speaking to The Indian Express from Kerala, Antony said: "I have already said that we started the process of blacklisting in February 2013, unfortunately we were not able to complete it, the elections happened. But it was UPA that started the process of blacklisting, cancelled the contract, started the CBI inquiry and also moved the court in Milan for revocation of bank guarantee. That verdict happened in June 2014 and the government of India won it."
WATCH INDIAN EXPRESS VIDEOS HERE