Updated: October 11, 2015 6:31:07 am
Over the last 20 years, Avichal Dhiwar has tried his hand at several small-scale businesses — setting up a telephone and photocopier kiosk, selling stationery items, and renting out colour TVs and VCRs — and met with little success. Now, at 50, Dhiwar has a big idea: running a facility that will sell 10,000 litres of water everyday.
Dhiwar "could muster the courage" to set up the business only after he learnt of the Venture Capital Fund for Scheduled Castes, a scheme the government launched on January 16 to finance business projects set up by Dalits. Until now, says Dhiwar, "as a Dalit", securing loans for business was "almost impossible".
So far, 14 projects, including Dhiwar's, have been approved for financing under the VC fund. They will receive Rs 66.77 crore over the next couple of months, with two entrepreneurs having already received their share of the money.
While reservation in education and public sector jobs were watershed moments for Dalits, helping raise their socio-economic profile, the 1991 economic reforms, which abolished the licence raj, failed to nurture the community's entrepreneurial spirit. Limited access to institutionalised finance ensured that only a few thousand among the 20.13 crore Dalits (according to Census 2011) emerged as businesspersons of any reckoning.
Shivendra Tomar, managing director, IFCI Venture Capital Funds Ltd, the asset management company operating the VC fund, hopes that will change now. "If I am willing to listen, they are more than willing to talk," says Tomar. IFCI VC Funds has roped in the Dalit Indian Chamber of Commerce and Industry (DICCI), an umbrella organisation of about 3,000 Dalit entrepreneurs, and held meetings in several states to identify beneficiaries of the scheme.
The VC Fund extends money on certain conditions, among them, the prospective entrepreneur should have incorporated the company for at least one year and should present a collateral against loans or debentures. Though Dhiwar feels "too many riders will be counter-productive", the stories of at least five beneficiaries shows that an affirmative push is all that's needed for dreams to take off.
Gurpreet Singh, 30 (Chandigarh)
Project: Manufacturing facility for fly-ash bricks, blocks and pavers VC funding: Rs 8.5 crore
When Gurpreet Singh was about seven years old, he would wonder why he could not visit one of the two gurdwaras in Bhajauli, his father's village in Punjab. "I would ask my grandfather why he would not take us to that gurdwara. He never explained, but I now know that as Dalit Sikhs, we were denied entry into that one," says Singh, 30, CEO of MGM Infra Development Solutions Pvt Ltd.
Son of an engineer in a government department at Bhaddal, Punjab, Singh went on to do a BTech in computer engineering from the Institute of Engineering & Technology, Bhaddal, in 2008, after which he worked for Dell in Mohali for a year. He later joined a private infrastructure company and was involved in building the "first air conditioned bus stand in Mohali". But he "always wanted to strike out on his own".
Another job later, he knew what he had to do. "While speaking to friends in Bengaluru, I learnt that the Metro construction there uses hollow blocks made of fly ash. In Punjab, we generally use kiln-made bricks, not fly ash. So, in 2013, I decided to set up a manufacturing facility for fly ash and concrete-based building material," he says.
His father sold the family property to give him Rs 4 crore for the initial capital to set up the company. But Singh needed Rs 18.2 crore in all. Once again, he would encounter "caste discrimination, though not so overt". At least three banks, he says, rejected his loan application.
Finally, last October, the Bank of Maharashtra lent his company a loan of Rs 4.7 crore.
Under the VC fund, he has been sanctioned Rs 8.5 crore. Having secured most of the investment, Singh is looking ahead. "I want to involve the best brains in construction technology, so we have tied up with German company Hess," he says.
Singh feels there is still a need for "more positive discrimination". "Reservations are filled to satisfy government norms, but most decision-making is not with SCs".
Abhitabh Meshram, 37 (NagpuR)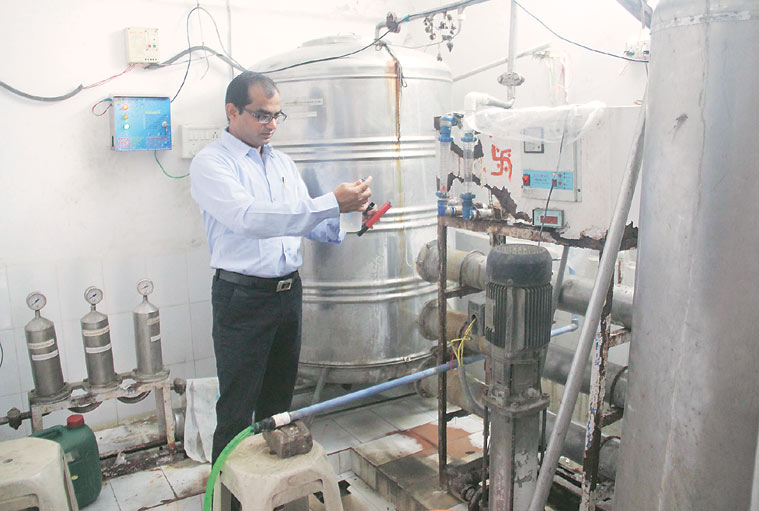 Project: Setting up a roller flour mill VC funding: Rs 4.9 crore
An electronics engineer from Manoharbhai Patel Institute of Engineering and Technology, Gondia, Maharashtra, Abhitabh Meshram worked as a software professional in Hyderabad and Bengaluru for 4-5 years before he pawned his mother's jewellery to start a mineral water business under the brand name 'Supreme Aqua' in 2005. His living room served as his office and the 6,000-sq-ft plant in Jaripatka, Nagpur, produced 1,000 litres an hour. His customers include government departments and banks.
"Banks don't give loans without collateral to a first-generation entrepreneur. My father joined the Income-Tax department as a clerk and my mother ran a kirana store. The toughest part was to bring money to the table," he says.
With the VC fund supporting up to 25 per cent of the project cost at concessional interest rates (10 per cent on debt), Meshram claims to be the first SC entrepreneur to set up a roller flour mill with a capacity of 120 tonnes a day over 3.5 acres at Saoner in Nagpur. He says he decided to set up the flour mill, Prowess Ind. Pvt Ltd, given the booming demand in the bakery industry. "Our population growth suggests that the demand for maida, tandoori aata, chakki aata and rava (sooji) will not go down. In a competitive market, if I provide quality products at a good rate, my business will take off," he says.
He also plans to apply under the new procurement policy that requires government departments to buy 4 per cent of their requirement from Dalit entrepreneurs. "Of 126 PSUs, 60 have their own canteens. I will be the only supplier because there are no other SC entrepreneurs with flour mills. I have spoken to three departments. The 4 per cent norm is not mentioned clearly in many tender documents. I will fight for this," he says.
Avichal Dhiwar, 50 (Pune)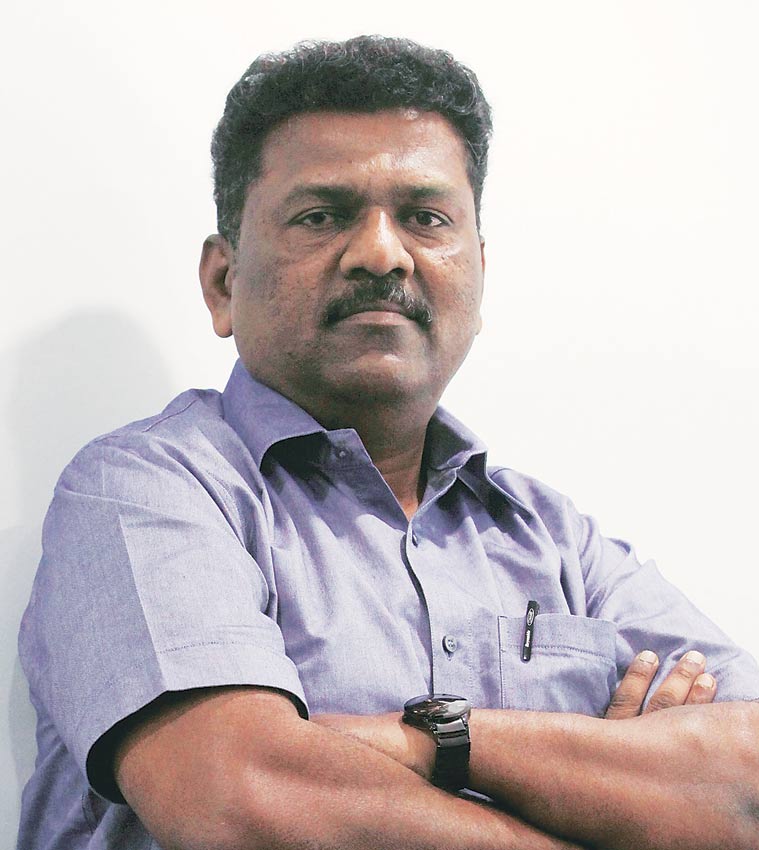 Project: Automated drinking water unit VC funding: Rs 3.99 crore
As a Dalit politician who has dabbled in small business ventures, the relevance of affirmative action in entrepreneurship is not lost on Avichal Dhiwar. His new company, a packaged drinking water facility that aims to process 8,000 litres of water in an hour, is named '20th March Venture Pvt Ltd', inspired by Babasaheb Ambedkar's historic march on that day in 1927 to Chavdar lake in his native Satara district.
"The lake had remained out of bounds for Dalits. But that day, they drank water from it," says Dhiwar, who became general secretary of the Maharashtra unit of the BSP five years ago.
Son of Janabai Nivrutti Dhiwar and Nivrutti Kisan Dhiwar, a labourer in an ammunition factory who died when Avichal was hardly in his teens, he did many small businesses to make ends meet. Between 1985 and 1995, he would rent out colour TVs and VCRs. Dhiwar, a BA from Yashwantrao Chavan Maharashtra Open University, later set up a kiosk that provided telephone and photocopying services.
It's not that he never dreamt big. The idea of setting up the drinking water facility first came up a few years ago. But, says Dhiwar, at least four banks — Bank of Maharashtra, Indian Bank, IDBI and Punjab National Bank – denied him a loan "on some pretext or the other". "Some said, go for a smaller loan… This is like saying, don't try to become too big for your caste!"
Dhiwar says that though banks are required to provide funds to disadvantaged sections, it's tough for a Dalit to get a loan. "A lot", he says, "depends on the branch manager". "When people don't see merit just because you are a Dalit, it is an assault on your self-respect," he says.
With the VC Fund offering Rs 3.99 crore of the Rs 7 crore he needed for the project, Dhiwar has now begun applying for government clearances to set up the facility. He has bought land on a 20-year lease and mortgaged both the land and the building, besides contributing Rs 30 lakh from his own savings, to avail of the VC funding. "I have got individual contributions of Rs 2-3 lakh from 47 people, most of them Dalits," Dhiwar says, adding that he hopes to begin commercial production within a couple of months.
To be launched initially in Nashik, Sholapur and Nagpur, he hopes to take his 20th March brand nationally. "It will be hygienic. No cutting corners. It will compete with the big brands," says Dhiwar, who is studying for an MBA.
Dhiwar believes that there not too many SC entrepreneurs and the VC Fund will struggle to find takers. "Its success depends a lot on how the scheme is implemented, the processes it follows and the flexibility it provides," he says.
For him, money is not everything. "We need to give back to the society. For Dalits, it's about self respect. We need to create and provide jobs, not beg for them."
Praveen Kamble, 34 (Nagpur)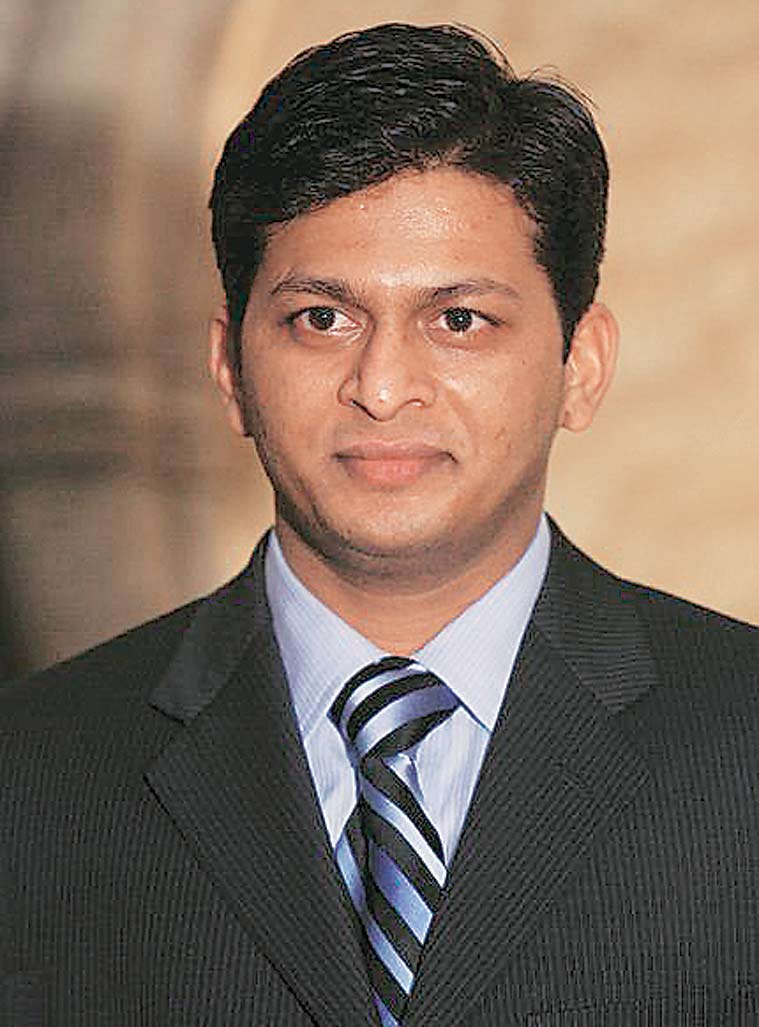 Project: Mobile app and web portal for gift cards VC funding: Rs 1.42 crore
It was through a WhatsApp message first and later an advertisement in a Marathi newspaper that Praveen Kamble got to know of the VC Fund for Scheduled Castes. "I told myself, why not take a shot." That's how Talenticon Consultancy Private Limited —"the first government-funded private e-commerce venture," as Kamble calls it — came about. A 2001 electronics engineering graduate from the Visvesvaraya National Institute of Technology, Nagpur,  he hopes to create a digital market place for second-hand gift vouchers. "Many people do not use gift vouchers. But others may want to buy such vouchers at a discount. Talenticon is building a market platform to buy and sell second-hand vouchers," he says.
Kamble has come a long way. His father Bhagwan Meshram was a lab assistant at Dadasaheb Dhanwate Nagar Vidyalaya in Nagpur and struggled to bring up his four children. "He earned just about Rs 2,000 a month, and we could buy only one pair of new clothes a year," he says.
Today, he heads a team of 18 engineers, and hopes his e-commerce site goes live well before Diwali.
Kamble has committed Rs 22 lakh of his savings for the Rs 3 crore venture. He is hopeful IFCI will consider relaxing some of its conditions such as asking for collateral even for debentures. "Business needs funds, but at what cost? If you are funding a new venture, you have to take risks. What is the difference between a loan-giving bank and a venture capital fund if one has to mortgage his family home for funds," he says. Meanwhile, he is also sounding out his Dalit friends about the VC Fund for SCs. "I am helping software professionals from other places as well. In IT, valuation of a start-up is a big problem. And IFCI is a traditional lender," he says.
Vijay Kolaventy, 48 (Hyderabad)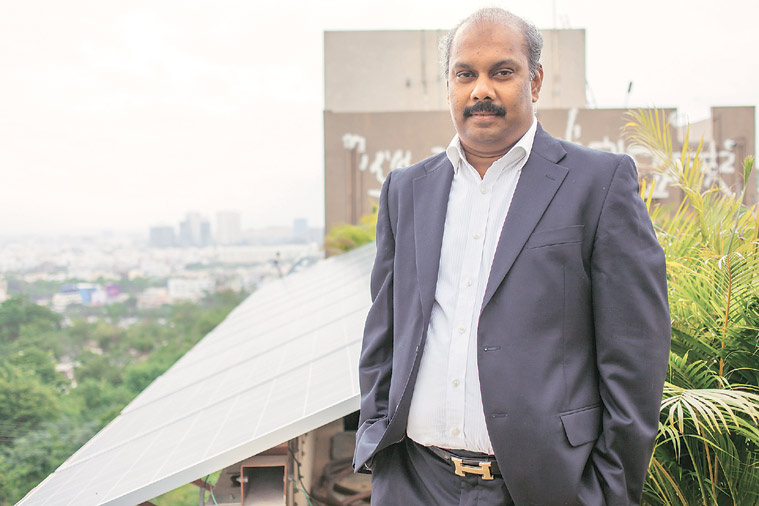 Project: A 4 MW solar park VC funding: Rs 14.68 crore
He was the doctor who always wanted to be a businessman. The son of an IPS officer, Vijay Kolaventy did an MBBS from Nagarjuna University in 1993 and joined work as resident medical officer at the Vizag Steel Plant. But within a few months, his entrepreneurial instincts got the better of him. After experimenting for a couple of years in sectors as varied as IT, mining and energy, he started what he claims was India's first Internet Service Provider, Starnet Online Services Ltd, in 1998. He also launched the country's first e-sewa project — Saukaryam, an online civic services portal for the Vizag municipal corporation — for which he won a $20,000 UNDP award.
But Kolaventy feels he could have done more. "All my initiatives could have been scaled up. But it is difficult for an SC entrepreneur to raise resources," he says.
His latest venture, Abhyudaya Green Economic Zone Pvt Ltd, sells mini solar power plants to aspiring SC entrepreneurs. The project has received an in-principle sanction from the VC Fund for SCs. "This is a first of its kind venture in the solar power segment. I plan to strip a 4 MW solar power project in Ranga Reddy District into 20 small 200 KW units, each costing Rs 1.62 crore. Ten of these units have been sold to individual SC entrepreneurs," he says.
His company already has a power purchase agreement with the Telangana State Southern Power Distribution Company Ltd at the rate of Rs 6.49 per unit of power.
"I came up with this project in 2010 but it is seeing the light of the day only now. But nationalised banks rejected it. They made the SC entrepreneurs run from pillar to post. They do not have a problem funding a 100 MW project, but when you try and innovate, they look the other way. The most unfortunate part is they took a year to deny them a loan, despite the fact that the entrepreneurs provided collateral," complains Kolaventy. Now, finally, Maanaveeya Development and Finance Ltd, the Indian subsidiary of OIKO Credit, a private micro-finance and development bank headquartered in the Netherlands, has sanctioned loans to the 10 SC entrepreneurs.
IFCI VC is funding 50 per cent of his Rs 30 crore solar park. "I am contributing 25 per cent equity. The remaining amount I have raised from Corporation Bank. Earlier, I never disclosed I was Dalit, and never availed of concessional funding. But given the capital subsidy the state provides SC entrepreneurs, and given the nature of my project, I had to tap banks for funding," he says.
Banks, he alleges, "seriously discriminate" against Dalits. "A bank manager was keen to buy two mini solar power units. But when I told him that this project was only for SCs, he refused the loan," says Kolaventy.
The Dalit community, he feels, "needs more entrepreneurs". "Most SCs study hard for a job, not to start a business. It will take a couple of generations," he says.
Kolaventy says social discrimination is a reality for most Dalits. "I experience it on trains. The person sitting next to you talks well, but  when he asks for your caste, you notice the difference," he says.