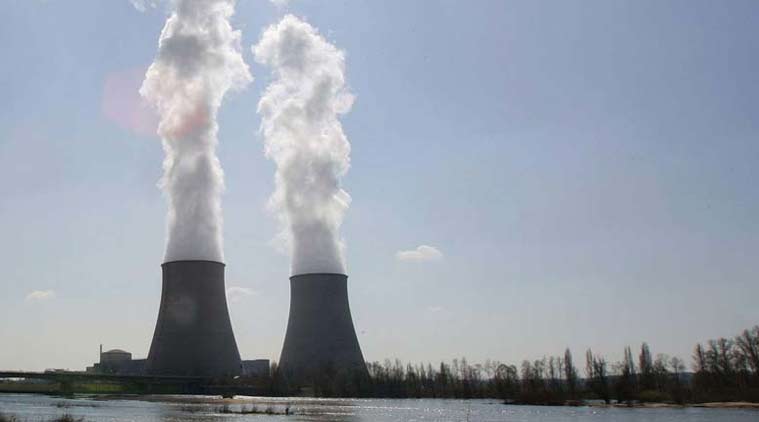 Stating that the country would have 13,500 megawatts of nuclear power "which would become a major source of electricity and energy" by 2020, the government allayed apprehensions over the safety aspect of this energy source as the Lok Sabha passed a bill that will allow state-run NPCIL to collaborate with other PSUs in the nuclear field.
"As far as the risk of accident is concerned, a reactor is designed after full technical and cost viability tests. As regards hazard, I think it is more an apprehension of the hazard about which we need to create awareness… rather than the hazard per se," Minister of State Jitendra Singh said during the discussion over the passage of the Atomic Energy (Amendment) Bill 2015.
"If it was actually hazardous, you would agree with me that over the last 60 years not a single scientist has been affected by nuclear radiation. Many scientists have spent most of their lifetime inside Bhabha Atomic Research Centre, but nothing happened to them… There have been hardly about 20-odd unnatural deaths and most have happened because of accidents, suicides, poisoning etc, but none of them due to nuclear radiation."
Singh said while the 2011 Fukushima disaster in Japan was a dreadful one, "there were certain inherent defects… It was, in the first place, wrongly located in a seismic zone. When the earthquake took place, there was a huge inflow of water… and this water choked everything else, even the outlets."
He added that under the leadership of "eminent scientists like Homi Bhabha, Satish Dhawan, and their successors up to this date", India has had "some of the best scientific teams, who have taken care of this part also". "Most of our plants are located or set up after taking care of all these possible risk factors," the minister said.
Singh said the first unit of Kudankulam Phase I is under shutdown "for checks and other things, but we are sure by January we will start it… As far as the second unit of Phase II is concerned, that also would be made functional by March or April of 2016."