In the year leading up to 2019, the Modi-Shah combine hasn't seemed like the election behemoth it once was. If there were the Northeast wins, there were also the bypoll losses. If the BJP's expanse now seems total, its bastions, from Uttar Pradesh to Gujarat, showed cracks. If new alliances were forged, old partners pulled away. It was nowhere enough though to threaten Prime Minister Narendra Modi and his BJP president Amit Shah's prime positions in the power list of 2017-2018 — now No. 1 and No. 2 for two years running.
What the election shake-ups have done though is give a new lease of life to the Opposition, leaving it looking for a new anchor to rally around. Consequently, three such faces, Sonia Gandhi, Mamata Banerjee and Mayawati, find themselves in the top 10 — the BSP chief zooming all the way up to No. 9 from No. 50 on the strength of the surprise she pulled off in the Uttar Pradesh bypolls. The way Mayawati goes could decide the fate of the 2019 results, as the Samajwadi Party's Akhilesh Yadav (No. 14 from No. 64) would happily vouch.
The weight of the 2019 general election hangs heavy on the list, with new faces coming in and old ones shooting up and down dependent on what they bring to the table
The weight of the coming general election, in fact, hangs heavy over this list, with YSR Congress Party leader Jagan Mohan Reddy sneaking in at the last minute on the strength of his demand shaking up Andhra Pradesh politics, and upsetting the BJP plans. Tejashwi Yadav is that other new face, having shown the will to fight as father Lalu Prasad gets caught up in court cases, while Jignesh Mevani joins Hardik Patel in the list for exposing the BJP's weak links in Gujarat.
As the Dalit vote becomes crucial in the run-up to the coming elections and the farmers' long march in Maharashtra reflects a brewing anger, expect voices like Mevani's to get a more national profile.
Finance Minister Arun Jaitley maintains his position in a year that saw the rolling out of the Goods & Services Tax, the No. 6 to No.7 change telling as much a story about the "revolutionary tax" that wasn't much of a "revolution".
External Affairs Minister Sushma Swaraj has had a busy year, with the Doklam standoff and the rollercoaster ties with Pakistan. However, not much of the blame was seen as resting on her shoulders, as reflected in her steadfast, if lower, position on the list. The Chief Minister who faced the most heat, Mehbooba Mufti, however, climbs up on account of it.
On the other end though, Assam CM Sarbananda Sonowal drops out, as the BJP's Northeast campaign is seen to bear one increasingly dominant face: Himanta Biswa Sarma, who climbs up 10 places. Nirmala Sitharaman enters on the strength of her surprise selection as Defence Minister, but Ram Nath Kovind finds no place in his first year as President, in a reflection of the diminishing role of his post in the face of the BJP's brute majority.
Arvind Kejriwal has a great fall, from No. 33 to No. 73, buffeted by successive setbacks and his abject apologies. But as his victory in the Delhi High Court over the disqualification of 20 MLAs showed, the Delhi Chief Minister is not ready to be written off yet. However, the marginalisation of the Aam Aadmi Party means there is space for only one in this list, and Manish Sisodia has been edged out.
Almost as great a fall has been that of Bihar Chief Minister Nitish Kumar, who drops from No. 13 to No. 49. The capitulation of the JD(U) to the BJP is near total and the 'P' on the mind of the man once seen as possible PM now is 'Prohibition'.
There are only two non-political faces in the top 10. And Chief Justice of India Dipak Misra comes in at No. 3, pushing past RSS chief Mohan Bhagwat, who has ceded space to the Modi-Shah might. The CJI has weathered many storms and an unprecedented dissent from within the ranks this year to hold on, and is headed for some more upheavals as the government and judiciary lock horns over appointments.
The other non-political name is Reliance Industries Chairman Mukesh Ambani, whose rise and rise is as noticeable as the eclipse of brother Anil Ambani, who drops out of top 100. The other Ambani on the list now, in fact, is Nita Ambani, who with a say in cricket, football, basketball and the International Olympic Committee, is now one of the most influential people in Indian sport.
Courtesy the soft power it wields, the film industry brings in the bottom of the list, though Rajinikanth stepped out of the shadows to claim his position by entering politics. As the #MeToo movement swept the world, one of its largest entertainment industries kept its secrets locked up tight — a sign that the toothless tiger, seen but not heard, won't break away from that slot, somewhere between No. 75 and No.100, anytime soon.
Here is THE list of the most powerful Indians
#1: Narendra Modi, 67
Prime Minister of India
WHY
Because every election — Assembly, bypoll or civic polls — fought since 2014 has been fought in his name. Because despite seemingly disruptive economic policies such as demonetisation and GST, and setbacks such as the banking scam and losses in byelections, under him, the Prime Minister's Office is arguably the most powerful since Indira Gandhi's. For coming up with a new communication strategy that involves reaching out directly to the public, especially through his Mann ki Baat and periodic public addresses to children, such as during the recent Board exams.
POWER PUNCH
Got heads of 10 ASEAN countries to attend Republic Day celebrations this year that showed India's growing significance in the powerful grouping.
WHAT NEXT
The 2019 Lok Sabha elections. Will Modi's popularity help the party tide over factors such as joblessness and anti-incumbency?
BY THE WAY: Pollyanna, a 1913 novel by Eleanor H Porter, is his favourite book. He loves it for the positive attitude of the main character, Pollyanna Whittier.
#2: Amit Shah, 53
BJP President
WHY
For turning the BJP into a formidable force. Under him, the party is in power in 22 of 29 states, pulling off emphatic wins such as Tripura in 2018 and Uttar Pradesh in 2017. His organisational skills — micro-level planning, bringing in talent, breaking rival groups to expand the party's base — have forced the Opposition to constantly play catchup.
POWER PUNCH
Despite anti-incumbency and a spirited fight by the Opposition, the BJP pulled off a win in Gujarat in which Shah played no small role. He travelled 6,665 km across the state and addressed 31 rallies.
WHAT NEXT
The Karnataka Assembly elections. After setbacks in the recent by-elections (the loss in Gorakhpur in UP the biggest of them all), Shah wouldn't want any other reverses to put the brakes on the party's run.
BY THE WAY: Knows his cricket history. At a meeting with general secretaries, he once spoke about it for over two hours.
#3: Dipak Misra, 64
Chief Justice of India
WHY
Because he has asserted the Chief Justice of India's position as the master of the roster. In November last year, a Constitution bench Misra headed ruled that even where there are allegations against the CJI, the CJI alone can assign cases to different benches and decide the composition of benches.
POWER PUNCH
He has weathered every storm, from the Kalikho Pul controversy to the medical college bribery scam. The toughest test was when four of his seniormost colleagues held an unprecedented press conference and attacked him, but CJI Misra stood his ground.
WHAT NEXT
He is set to retire on October 2. With many former judges going on to hold post-retirement posts, it will be interesting to see what he decides
BY THE WAY: CJI takes a keen interest in literature and poetry and actively participates whenever there is a discussion on these topics in the courtroom.
#4: Mohan Bhagwat, 67
RSS sarsanghchalak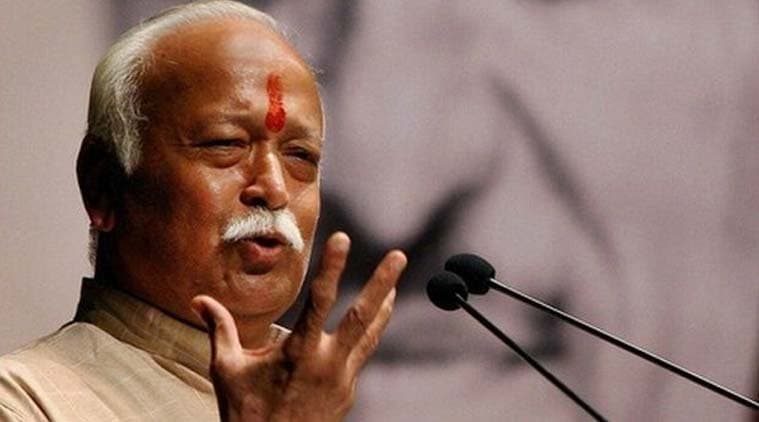 WHY
Despite speculation that the BJP has grown too big for the RSS, he remains the most influential person outside the government. The BJP's parent body continues to drive the government's sociocultural and educational agenda — the RSS is learnt to have pushed the government to expedite the triple talaq Bill.
POWER PUNCH
"Preparing an army takes six to seven months but we (RSS cadres) will be battle ready in two-three days…" Bhagwat had said. Some ministers came out in his support.
WHAT NEXT
Bhagwat is determined to see significant movement on the construction of the Ram temple in Ayodhya before the 2019 elections. In December 2017, 11 days before the Supreme Court was set to begin its final hearing in the Ayodhya case, Bhagwat declared, "On the Ram Janmabhoomi (site), the Ram Mandir alone will be built."
BY THE WAY: Was given an honorary doctorate by the Maharashtra Animal and Fishery Sciences University for research on gaushalas and cow urine products having medicinal value
#5: Sonia Gandhi, 71
UPA chairperson
WHY
She may have relinquished the presidentship of the Congress after 19 years, but the UPA chairperson — 'Madam' to all her colleagues — remains as influential as before. She is the go-to person for Congress president Rahul Gandhi and the anchor which can bring together disparate anti-BJP opposition forces.
POWER PUNCH
Amid talks of formation of a non-Congress, non-BJP front by some regional parties and political manoeuvrings by Mamata and old warhorse Pawar, Sonia reached out to likeminded parties over a dinner. The message was clear — that the Congress cannot be sidelined and would lead any possible anti-BJP front.
WHAT NEXT
She will play a crucial role in forging alliances either before the 2019 polls or after, and will continue to handhold Rahul to ensure a smooth generational shift in the Congress.
BY THE WAY: She has given up on many of her favourite foods but coconut water remains on the list.
#6: Mamata Banerjee, 63
West Bengal Chief Minister
WHY
While she remains the most popular mass leader in West Bengal, she has also carved out her space in the national discourse as one ofthe fiercest critics of the Modi government. Not only has she increased her tally from the 2016 Assembly polls, she has also won every state bypoll since and dealt with the Gorkhaland separate statehood movement.
POWER PUNCH
Mamata was the first port of call for Telangana CM and TRS leader K Chandrashekar Rao, in his bid to form a national third front.
WHAT NEXT
Retaining the TMC's dominance in the coming panchayat elections. All eyes are also on the role she would play in forging an anti-BJP platform at the national level.
BY THE WAY: She loves reciting Tagore's poems.
#7: Rajnath Singh, 66
Union Home Minister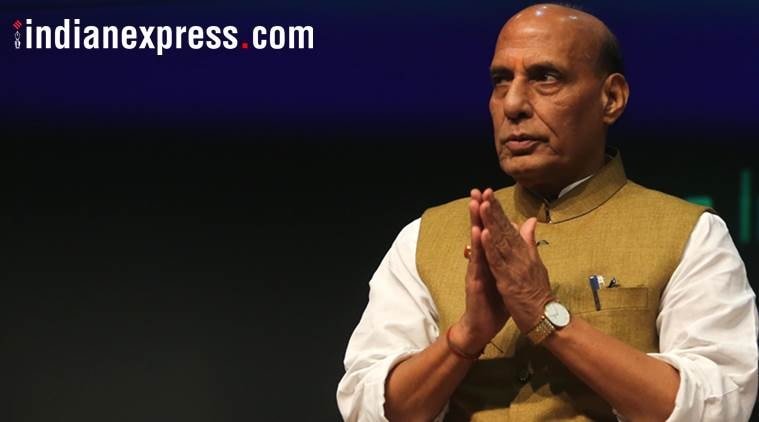 WHY
Considered the second-most powerful minister in the Union Cabinet after the Prime Minister, Singh heads most Group of Ministers (GoMs) on key government proposals. During his tenure, Left Wing Extremism has hit an all-time low.
POWER PUNCH
Singh is credited with paving the way for a dialogue with all stakeholders in the Valley by appointing former Intelligence Bureau chief Dineshwar Sharma as interlocutor.
WHAT NEXT
He has to contain infiltration from across the border in J&K and will also face challenges in bringing a peaceful solution to the decades-old Naga problem.
BY THE WAY: Loves driving, and fast. Often seen riding a motorcycle while visiting security camps.
#8: Arun Jaitley, 65
Union Finance Minister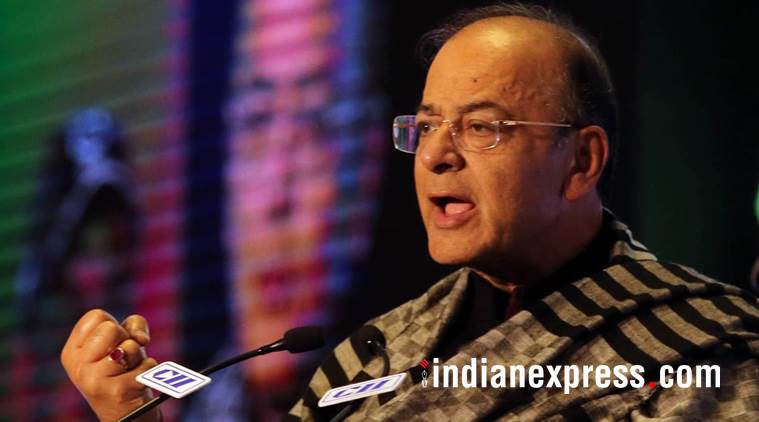 WHY
Because he has stayed the course to remain a key political and economic strategist despite a series of headwinds such as lower growth and banking sector challenges.
POWER PUNCH
Announced mega recapitalisation plans of Rs 2.11 lakh crore and other reforms this year. While staying away from announcing an outright populist budget, he kept the focus on the rural and farm sector.
WHAT NEXT
After the Punjab National Bank scandal, will have to improve the way state-owned banks are run. Revenue collections from GST and a higher growth trajectory will be his key challenges.
BY THE WAY: He has a favourite caterer for his Amritsari chole-kulche whom he recommends to friends.
#9: Yogi Adityanath, 45
Uttar Pradesh Chief Minister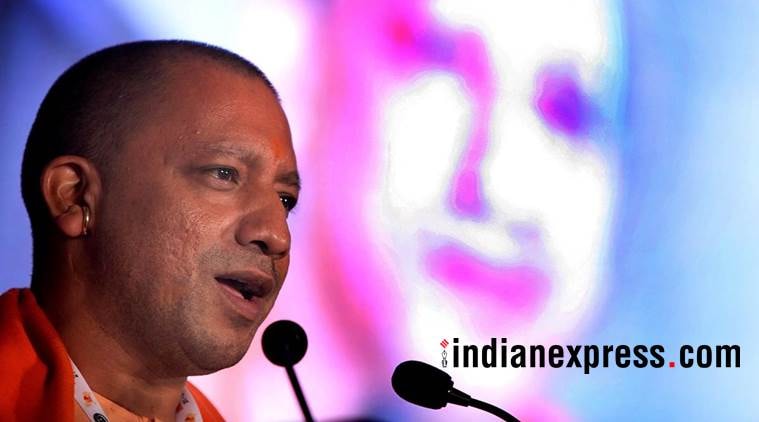 WHY
Despite the massive setback in the Gorakhpur and Phulpur Lok Sabha bypolls in seats vacated by him and Deputy Chief Minister Keshav Prasad Maurya, as head of the country's most populated state that is key to national politics, he remains powerful. He has so far survived any possible fallout of the results.
POWER PUNCH
His government has the backing of 325 MLAs in the Assembly and, before the bypoll setback, he had led the BJP's sweep in the state's urban local body elections in December.
WHAT NEXT
With the 2019 general elections elections looming, his priority would be to repeat the party's performance of 2014, when it won 71 of the 80 seats in UP.
BY THE WAY: He loves swimming and badminton.
#10: Mukesh Ambani, 60
Chairman, Reliance Industries
WHY
Mukesh Ambani made a re-entry into the telecom business through Jio. The venture made significant progress in 2017, reaching a customer base of 16 crore by the end of the year. The latest Forbes ranking of the world's richest puts Ambani at 19th spot, a jump of 14 places.
POWER PUNCH
His launch of Jio phones at an effective cost of 'zero' in July 2017 disrupted the highly competitive telecom industry.
WHAT NEXT
Has said he wants to take Reliance to the top 20 companies in the world, from its current rank of the '106th largest company' on the Forbes list.
BY THE WAY: Keeps himself abreast of the latest technology by reading up on it.
#11: Rahul Gandhi, 47
Congress President
WHY
Because he has finally taken over as Congress chief, injecting life into the Grand Old Party. With a year to go for the 2019 polls, Gandhi has positioned himself as a challenger to PM Modi. Having shed the image ofa non-serious politician, Rahul hasn't been shying away from taking on the BJP.
POWER PUNCH
He led his party's charge in Gujarat. His campaign gave the BJP a scare in Modi and Amit Shah's home state and demolished the myth that the BJP was unbeatable there.
WHAT NEXT
Before the big battle of 2019, he will have to focus all his energy on four key states that go to polls this year. A good showing will give the Congress a decisive push for 2019.
BY THE WAY: Likes to collect model aircraft kits and assemble them.
#12: Nitin Gadkari, 60
Minister for Road Transport, Highways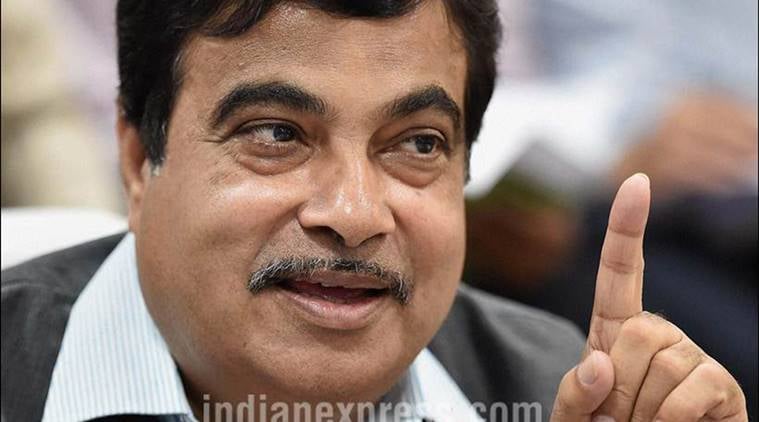 WHY
Remains the flagbearer of the Modi government's infrastructure push, with a reputation for being a doer. As an RSS man, Gadkari is also considered an independent power centre.
POWER PUNCH
Through his post-poll strategising, Gadkari is believed to have swung power for the BJP in Goa, despite having fewer seats than Congress.
WHAT NEXT
Getting the Delhi-Meerut Expressway, the country's first 14-lane super highway, on course before the 2019 poll bugle. Also has to steer his much-touted Motor Vehicles Bill through the Rajya Sabha.
BY THE WAY: Before he takes off for a place, he ensures he gets to eat local delicacies from specific eateries.
#13: Shivraj Singh Chouhan, 59
Madhya Pradesh Chief Minister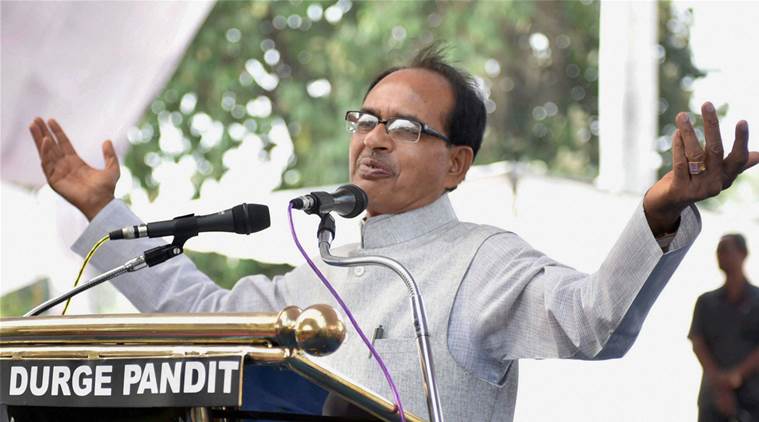 WHY
For an almost unchallenged 12 years in office — the longest for any CM in the state. The Bhavantar Bhugtan Yojana, a scheme to provide a cushion to farmers when prices fall below the MSP, is being touted as a gamechanger.
POWER PUNCH
After the Mandsaur agitation by farmers turned violent, Chouhan sat on a fast, taking the sting off the Opposition's attack.
WHAT NEXT
With months to go for the Assembly elections, farmers, the very constituency Chouhan felt safe with, are making him nervous.
BY THE WAY: His wife Sadhna was recently elected president of the Kirar Samaj, the organisation that represents the community to which he belongs.
#14: Mayawati, 62
Bahujan Samaj Party Chief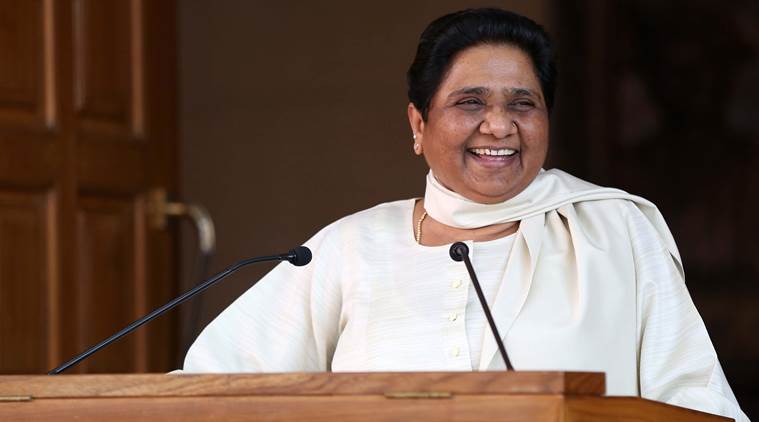 WHY
The Samajwadi Party's win, with the backing of the BSP, in the bypolls in Gorakhpur and Phulpur showed her ability to transfer votes. While the BSP has just 19 MLAs in the 403-member UP Assembly, the party garnered 22.2 per cent of the vote share in the 2017 Assembly elections, pipping the SP.
POWER PUNCH
She surprised both the BJP and Congress by extending support to SP candidates for the Lok Sabha bypolls in Phulpur and Gorakhpur, leaving all guessing about her future plans.
WHAT NEXT
All eyes will be on whether she agrees to be part of any possible third front before the 2019 elections.
BY THE WAY: Instead of party workers touching her feet, she now gets them to greet her with a 'Jai Bhim'.
#15: Akhilesh Yadav, 44
Samajwadi Party Chief
WHY
His party's successes in the UP bypolls, particularly the timing of the victory ahead of the 2019 Lok Sabha elections, has galvanised the Opposition in the country and has made a serious dent in the BJP election juggernaut. He pulled off a coup by getting arch rival BSP and smaller parties to extend support to his candidates for Gorakhpur and Phulpur seats.
POWER PUNCH
Convincing BSP chief Mayawati to formally announce her support for SP candidates in return for support in the Rajya Sabha.
WHAT NEXT
The challenge in sustaining the alliance with Mayawati will come from both her and within his own party.
BY THE WAY: He does not like wearing any accessories, be it a watch, chain or ring.
#16: Devendra Fadnavis, 47
Maharashtra Chief Minister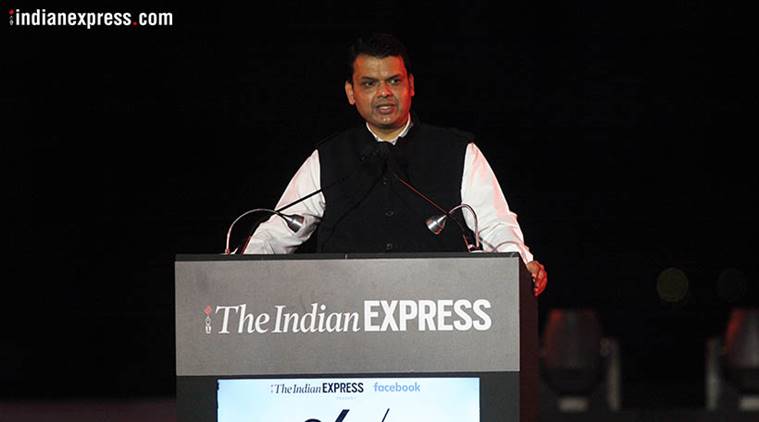 WHY
Because he continues to remain the BJP's undisputed leader in Maharashtra, and is the face of the state government.
POWER PUNCH
His government's Jalyukt Shivar Abhiyaan project, to make Maharashtra drought-free by 2019, has made significant headway. He has also been successful in wooing industries, while announcing a loan waiver for farmers.
WHAT NEXT
Ahead of the 2019 elections, he will have to tackle the agrarian crisis, build infrastructure and create jobs if the BJP hopes to make substantial gains in the state.
BY THE WAY: He loves driving and listening to music.
#17: Lalu Prasad, RJD president, 70

#18 Tejashwi Prasad, Leader Of Opposition, Bihar Assembly, 28
WHY
Because Lalu is one politician whose voters have not deserted him despite a string of corruption cases against him. With Lalu now in jail, Tejashwi has stepped up, shouldering charge of the party.
POWER PUNCH
The victory in the recent bypolls – the Araria Lok Sabha seat and Jehanabad Assembly seat – has been attributed to their leadership.
WHAT NEXT
The party is likely to play a key role in working out Opposition unity. Tejashwi also has the tough task of taking along senior party leaders.
BY THE WAY: No conversation can hold Lalu's attention for long. He cuts in by saying, "Aur sab thik hai na?"
#19: Siddaramaiah, 69
Karnataka Chief Minister
WHY
The first Karnataka chief minister to complete a full five-year term in over four decades, he has used a blend of socialism, an earthy leadership style and good luck to steer the Congress government through his tenure.
POWER PUNCH
Despite initial resistance from within the Congress, Siddaramaiah managed to push through recommendations for a separate flag for Karnataka and a separate religion status for the Lingayats as part of a larger scheme to use identity politics to win electoral support.
WHAT NEXT
He is expected to play a bigger role in the party, regionally and nationally.
BY THE WAY: A cricket fan, he tries to watch at least one session of every cricket match played in Bengaluru.
#20: Virat Kohli, 29
Captain, Indian cricket team
WHY
Not many thought Sachin Tendulkar's batting record of 100 international centuries would be broken. But Kohli (56 hundreds) seems well on the way to achieving that. He is also earning rave reviews for his captaincy, having won 21 of the 35 Tests that he has led the side in.
POWER PUNCH
The comeback win in the Test series against South Africa, after having lost the first two.
WHAT NEXT
More overseas Test wins, particularly in England, where the team is scheduled to tour later this year. Kohli would also want to set right the only blemish on his batting card — he averages a woeful 13.4 in England.
BY THE WAY: On his cheat day, he seeks out chhole-bhature at a favourite joint in Delhi's Rajouri Garden.
#21: Sushma Swaraj, 66
External Affairs Minister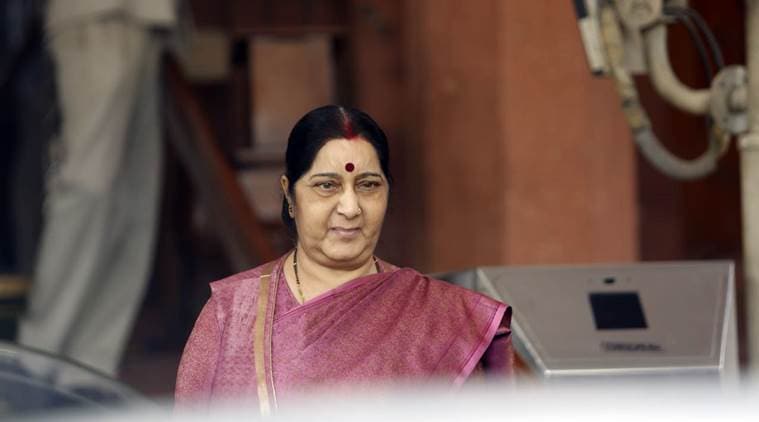 WHY
For holding her own in the ministry. Her prompt responses to overseas Indians in distress have lent her the image ofa proactive foreign minister.
POWER PUNCH
When Naresh Agarwal made a sexist comment against actor-politician Jaya Bachchan, Swaraj tweeted: "Shri Naresh Agarwal has joined Bhartiya Janata Party. He is welcome. However, his comments regarding Jaya Bachchan ji are improper and unacceptable."
WHAT NEXT
Her ties with leaders across party lines will come handy should the BJP-led NDA fall short ofnumbers in the 2019 elections.
BY THE WAY: She knows a smattering of the Mizo language, which she picked up when her husband was governor of the state in the early '90s.
#22: Nirmala Sitharaman,58
Defence Minister
WHY
India's first full-time woman defence minister and one ofonly two women in the Cabinet Committee on Security, Sitharaman is also summoned by the party to address the media on most critical political issues.
POWER PUNCH
She flew in a Sukhoi fighter jet, was on board INS Vikramaditya and walked up to the Chinese border guards at Nathu La and had a chat with them.
WHAT NEXT
To ensure that Modi's flagship 'Make in India' programme in defence and the strategic partnership model with the private defence manufacturing sector finally take off.
BY THE WAY: Besides the ministry's Twitter handle, she has a personal one, an official and one 'Raksha Mantri' handle.
#23: Ajit Doval, 73
National Security Advisor
WHY
Because he is the most powerful official in the government, especially on foreign policy, and national and internal security. If there is something worth knowing, he is sure to know it.
POWER PUNCH
While External Affairs Minister Sushma Swaraj was attacking Pakistan for ill-treatment of Kulbhushan Jadhav's family in Islamabad, Doval was secretly meeting his Pakistani counterpart in Bangkok.
WHAT NEXT
To ensure that the tensions created by the Doklam standoff last year do not cast a shadow on India-China relations in the coming months.
BY THE WAY: For someone who doesn't like to be quoted 'on the record', Doval surprised everyone when he faced the camera for a documentary on the surgical strikes.
#24: MK Stalin,65
DMK working president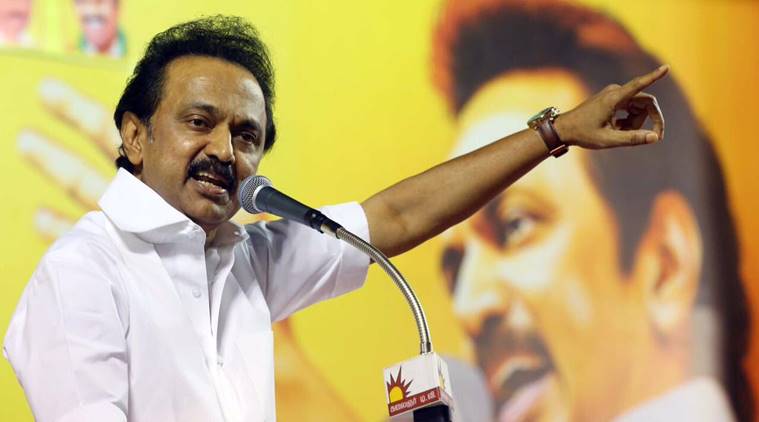 WHY
After years of patiently waiting in the wings, he has emerged as the face of the DMK. With the death ofarch rival Jayalalithaa plunging AIADMK into crisis, the DMK under Stalin appears to be on a stronger footing.
POWER PUNCH
He hit the streets, talking of a larger Dravidian nationalism, to counter the BJP's "imposition" of Hindi in the southern state. He led his party in protesting against the Ram Rajya Rath Yatra entering the state.
WHAT NEXT
The 2019 Lok Sabha elections will be crucial for the DMK. He will also keenly watch new entrants Rajinikanth and Kamal Haasan to see which way they swing.
BY THE WAY: Known to have played cricket in his youth, he now plays the game with his grandchildren.
#25: Sharad Pawar, 77
Nationalist Congress Party, President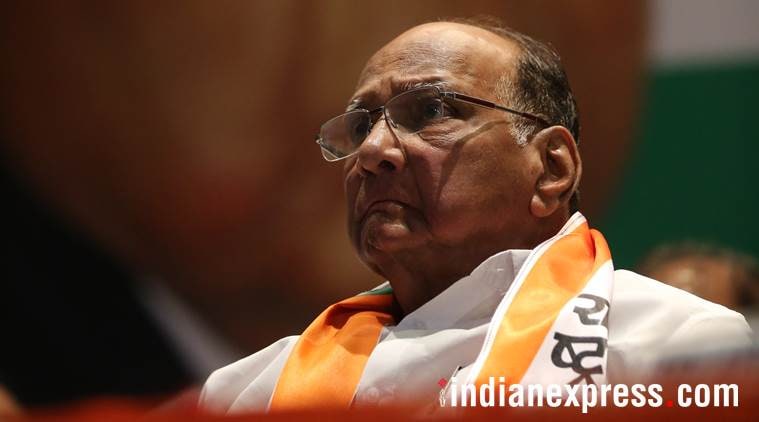 WHY
Because his NCP will be a vital cog in any united Opposition to the BJP. Because he is still the final word in all matters NCP.
POWER PUNCH
He managed to get like-minded non-BJP leaders and parties to unite under one banner, through his Samvidhaan Bachao rally in Mumbai.
WHAT NEXT
His challenge would be to regain lost political ground, both at the Centre and in Maharashtra. Pawar, who shares a good personal rapport with a number of leaders across the country, could help in stitching an alternative to the Narendra Modi government.
BY THE WAY: During his visits to London, he loves to browse for books at bookshops and Parliament library.
#26: Mehbooba Mufti,58
J&K Chief Minister
WHY
Stepping into the giant shoes of her late father Mufti Mohammad Sayeed, and despite being stymied by an overpowering BJP in a coalition government, she has proved she is no pushover. She got the Centre to agree to amnesty to over 8,000 youth named in stone-pelting cases and sees the appointment of interlocutor Dineshwar Sharma as a political victory.
POWER PUNCH
She recently sacked powerful Finance Minister Haseeb Drabu, in what was seen as a strong signal to the BJP.
WHAT NEXT
Can she keep walking the tightrope in her alliance with the BJP and deliver on governance as well?
BY THE WAY: Having ditched green, she is now mostly seen in blue clothes.
#27: Himanta Biswa Sarma, 49
BJP leader
WHY
As convenor of the BJP's North East Democratic Alliance, he has chosen his allies well, helping deliver state after state for the party.
POWER PUNCH
The BJP won two seats in Meghalaya, yet managed to keep the Congress out — Sarma was instrumental in this. Has also developed a good working equation with Ram Madhav, the party man for NE.
WHAT NEXT
Sarma has set his sights on a national role. A shot at a Lok Sabha seat when elections happen next year could be the first step in that direction.
BY THE WAY: Every night Sarma plays badminton from 10:30 pm to midnight to unwind.
#28: Baba Ramdev, 52
Co-founder, Patanjali Ayurved Limited
WHY
He sits at the lucrative tri-junction of politics, religion and business. Patanjali's revenues have risen twenty-fold, from $69 million to $1.6 billion, since 2012.
POWER PUNCH
In May last year, Prime Minister Narendra Modi said during a speech: "I have greater faith in the power ofyour (Ramdev's) blessings, and those of the people, than I have in myself."
WHAT NEXT
Patanjali is planning to diversify into various businesses such as private security, clothing, solar power, animal feed and restaurants.
BY THE WAY: Believes cow slaughter is the main reason for increase in natural calamities in India and has mentioned it in a book, Jivan Darshan, he wrote nine years ago.
#29: Gautam Adani, 55
Chairman, Adani Group
WHY
Adani Group has become a global infrastructure player with businesses in key industry verticals —resources, logistics, energy and agro. He is influential in the business community due to his perceived proximity to the BJP in Delhi.
POWER PUNCH
On August 31, 2017, Saab — a Swedish defence company that has built more than 5,000 aircraft in its 80-year history — announced a partnership with the Adani Group to build the Gripen E fighter plane.
WHAT NEXT
Adani's defence foray, which happened in 2016, is expected to gather steam this year.
BY THE WAY: He is an Amitabh Bachchan fan and has seen Kala Patthar, a film based on the 1975 Chasnala coal mine disaster in Bihar, several times.
#30: Naveen Patnaik, 71
Odisha Chief Minister
WHY
Naveen Patnaik is still the tallest leader in the state with the image of someone who has zero tolerance for corruption. His BJD won a huge mandate in the Bijepur bypoll in February, which many held as a litmus test for the party.
POWER PUNCH
In his 17 years as CM, he has sacked nearly 44 ministers for alleged financial and personal misconduct.
WHAT NEXT
The once-reclusive CM has increased his public and media interactions to counter a resurgent BJP —the party has performed well in the local elections in the state.
BY THE WAY: An accomplished writer, his book, A Second Paradise: Indian Country Life 1590-1947, was edited by his close friend, Jacqueline Kennedy Onassis.
#31: Amarinder Singh, 76
Punjab Chief Minister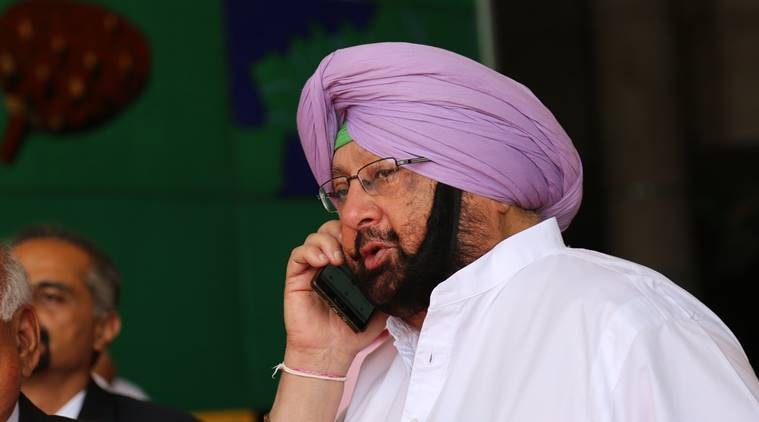 WHY
Singh led the Congress to power in February 2017 after dislodging the SAD-BJP combine that had been in power for 10 years.
POWER PUNCH
Warning that any action adverse to Punjab's interests on the Sutlej Yamuna Link canal issue could lead to the return of militancy in the state, he said, "Amarinder rahe na rahe, SYL will become a national problem if the final judgement goes against Punjab."
WHAT NEXT
With Punjab facing an acute financial crunch, Singh's government will find it difficult to give the promised loan waiver to farmers or jobs in each household without ample support from the Centre.
BY THE WAY: He is an accomplished photographer and an avid cook.
#32: Dharmendra Pradhan, 49
Union Minister
WHY
Pradhan is the BJP's most wellknown face in Odisha, where the party hopes to challenge Naveen Patnaik's 17-year-rule.
POWER PUNCH
His ministry has managed deregulation of diesel and daily price revision of petrol and diesel without public outcry. The BJP's good showing in the Odisha civic polls last year was also attributed to Pradhan.
WHAT NEXT
The exploration sector remains a key challenge. Politically, Pradhan is expected to play a crucial role for the BJP in the 2019 Assembly polls.
BY THE WAY: He loves watches and shoes.
#33: Piyush Goyal, 53
Union Minister of Railways and Coal
WHY
Perceived to be one of the trusted lieutenants of Prime Minister Narendra Modi and BJP president Amit Shah, he replaced Suresh Prabhu as Railways minister. Under him, the Railways is looking to end 2017-18 with its best safety record in decades.
POWER PUNCH
The party routinely fields him to defend it on critical matters of finance and economy, as well as controversies such as the one involving Amit Shah's son, Jay.
WHAT NEXT
He has to ensure that the momentum of big-ticket reforms continues in the Railways. Any big accident or scandal would mar the government's image ahead of the 2019 elections.
BY THE WAY: Goyal's nickname is "Happy".
#34: Urjit Patel, 54
Governor, Reserve Bank of India
WHY
As chairman of the Monetary Policy Committee, he has taken some ruthless decisions, including taking measures to clean up the banking system and keeping the pressure on the bad loans problem.
POWER PUNCH
"If we need to be the 'Neelakantha' consuming poison, we will do so as our duty," he said, in his first comments on the Nirav Modi scam, after Arun Jaitley criticised the oversight of the financial sector by regulators and auditors.
WHAT NEXT
How he tackles inflation — which will also have a bearing on interest rates — will be important for the country's growth.
BY THE WAY: Born in Nairobi, Kenya, Patel keeps a low profile and is rarely seen in public functions.
#35: Jagan Mohan Reddy, 45
YSR Congress Party chief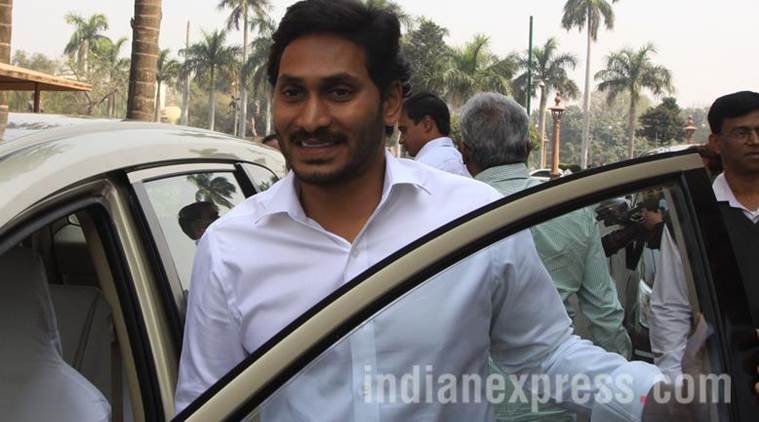 WHY
Because he is a serious alternative to Chandrababu Naidu and TDP in Andhra Pradesh. His sustained pressure, highlighting the lack of movement on "special status" for Andhra, forced Chandrababu Naidu's hand, pushing him to pull out of the NDA and the Union government.
POWER PUNCH
His over 2,000-km padayatra across the state has rattled the ruling party.
WHAT NEXT
Ahead of polls next year, Jagan has been attempting to unite the OBCs, Christians, Muslims and others against the TDP, which is dominated by the Kamma community.
BY THE WAY: Jagan is a stickler for organic and healthy food.
#36: N Chandrababu Naidu, 67
Andhra Pradesh Chief Minister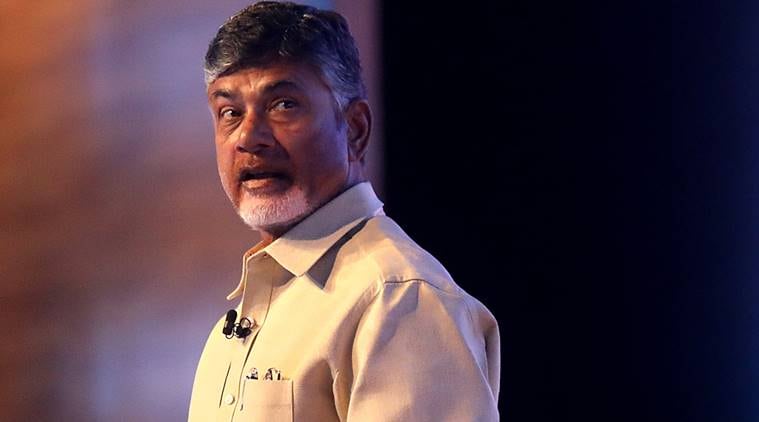 WHY
He got his Telugu Desam Party (TDP) to walk out of the National Democratic Alliance (NDA) over the Centre's refusal to grant Andhra Pradesh "special category" status.
POWER PUNCH
The timing ofNaidu's decision fell in neatly with the Opposition mounting pressure on the BJP. Naidu has also managed to attract big industries to the state.
WHAT NEXT
He is looking to forge alliances with regional parties across the country.
BY THE WAY: The chief minister does not own a house in his home state. He lives in a rented bungalow at Undavali near Vijayawada, while he has renovated and expanded his old house in Hyderabad.
#37: Subramanian Swamy, 79
Nominated Rajya Sabha Member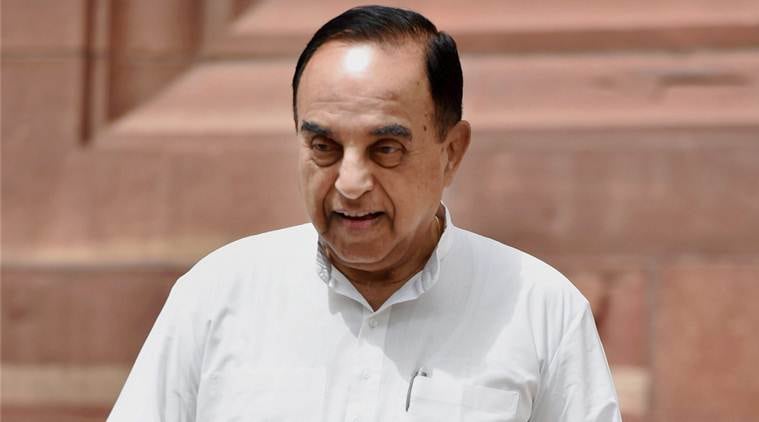 WHY
He is a one-man army, admired by his followers and dreaded by his adversaries. Sonia and Rahul Gandhi are favourite enemies.
POWER PUNCH
In a dramatic turn, the Supreme Court ordered revival of his plea seeking right to worship at the Ayodhya site.
WHAT NEXT
Will seek to intervene in the Ayodhya case.
BY THE WAY: Is a dog lover. Has a pup called Evie which is never left alone at home.
#38: Ravi Shankar Prasad, 64
Law & Justice, Information Technology Minister

WHY
Entrusted with key projects like implementation of a data privacy law.
POWER PUNCH
Prasad expressed his disappointment over the SC striking down the NJAC Act.
WHAT NEXT
Will look to address the issue of vacancies in the Supreme Court and various high courts.
BY THE WAY: Likes to unwind with Indian classical music.
#39: Smriti Irani, 41
Union Minister Of Information And Broadcasting and Textiles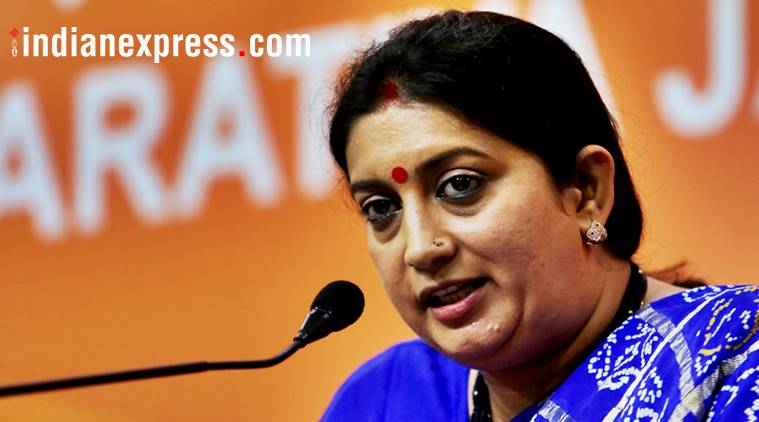 WHY
After losing the HRD ministry for textiles, Irani has made a comeback by getting the I&B portfolio.
POWER PUNCH
She has been trying to restructure Prasar Bharti and taken the autonomous body head-on.
WHAT NEXT
The I&B Ministry is building a centralised Social Media Communications Hub.
BY THE WAY: On Instagram, Irani often shares photos of her family and celeb friends like Ekta Kapoor and Salman Khan.
#40: Uddhav Thackeray, 57
Shiv Sena president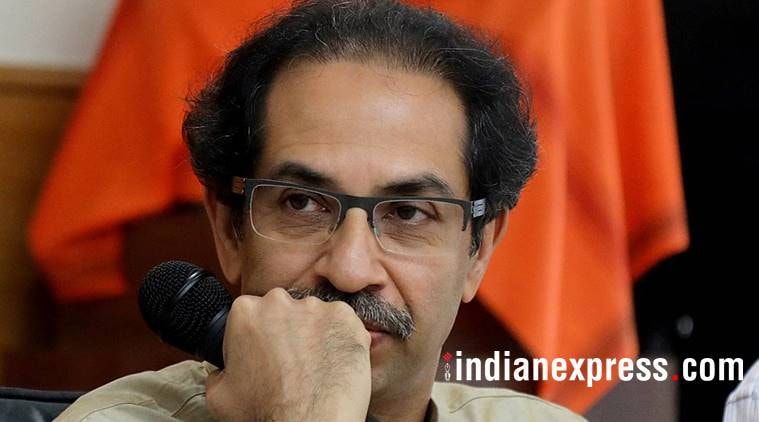 WHY
His party is part of the NDA and the coalition government in Maharashtra. It also plays the role of the Opposition from time to time, keeping the BJP on its toes.
POWER PUNCH
Adopted a resolution for his party to go it alone in the 2019 polls —making sure that a clear signal was sent to the BJP.
WHAT NEXT
Ensuring that the party actually makes a serious statement in the upcoming elections.
BY THE WAY: A fitness freak, exercises regularly.
#41: General Bipin Rawat, 60
Army chief
WHY
Enjoys the kind of independence of action that few Army chiefs have had in the past.
POWER PUNCH
Accompanied Ajit Doval and Foreign Secretary Vijay Keshav Gokhale to Bhutan, and managed to keep the visit under wraps.
WHAT NEXT
To focus on the Army's modernisation, which continues to lag behind.
BY THE WAY: Still responds to text messages on his personal mobile number.
#42: Pinarayi Vijayan, 73
Kerala Chief Minister, CPM Politburo Member
WHY
With Kerala the only state where the CPI(M) is in power, the party's state unit led by Vijayan now calls the shots.
POWER PUNCH
It is the Kerala unit of the CPM, led by Vijayan, that was instrumental in the party backing the Prakash Karat line on having no truck with the Congress.
WHAT NEXT
As the BJP looks to make inroads into the state, the Chengannur by-election will be a crucial test for him and his party.
BY THE WAY: Vijayan is a film buff and enjoys watching action movies
#43: Nripendra Misra, 73
Principal Secretary to the Prime Minister
WHY
He has the PM's ear. His contemporaries swear by his impeccable administrative skills.
POWER PUNCH
Misra has been credited with some key initiatives of the government, including getting states on board to introduce the Goods & Services Tax (GST).
WHAT NEXT
The challenge for Misra will be to oversee projects that the NDA government has launched and ensure their timely completion as per the manifesto.
BY THE WAY: Misra is a staunch devotee of Lord Hanuman.
#44: P K Mishra, 68
Additional Principal Secretary to the Prime Minister

WHY
Is the PM's key aide in matters of complex bureaucratic appointments, departmental policy logjams and the like. The Gujarat-cadre IAS officer's perceived proximity to the PM adds to his clout.
POWER PUNCH
Was part of the committee that evaluated the Padma award list.
WHAT NEXT
Will continue to push senior bureaucratic leadership in key ministries ahead of the polls.
BY THE WAY: Discreet, he rejects almost all invitations for public appearances.
#45: Ranjan Gogoi, 63
Supreme Court Justice
WHY
One of the four judges of the apex court who held an unprecedented press conference to take on Chief Justice Dipak Misra.
POWER PUNCH
He headed the bench that directed the government to set up special courts to fasttrack cases against politicians.
WHAT NEXT
He is in line to be the next Chief Justice of India, when current CJI Dipak Misra demits office.
BY THE WAY: Not known to socialise, he stays away from power gatherings.
#46: O P Rawat, 64
Chief Election Commissioner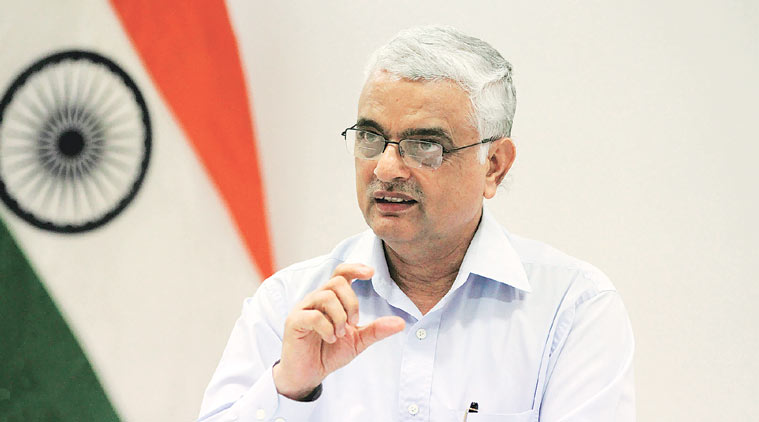 WHY
All eyes are now on OP Rawat as over the last six months, the EC's integrity and impartiality has come under attack, especially from the Opposition.
POWER PUNCH
While rejecting votes cast by two rebel Congress MLAs in the highstakes Rajya Sabha polls in Gujarat last year, he had spoken about the "creeping new normal ofpolitical morality".
WHAT NEXT
With the HC setting aside the disqualification of AAP MLAs, the EC will have to hear the matter afresh.
BY THE WAY: Rawat starts his day with yoga.
#47: Ram Madhav, 53
BJP General Secretary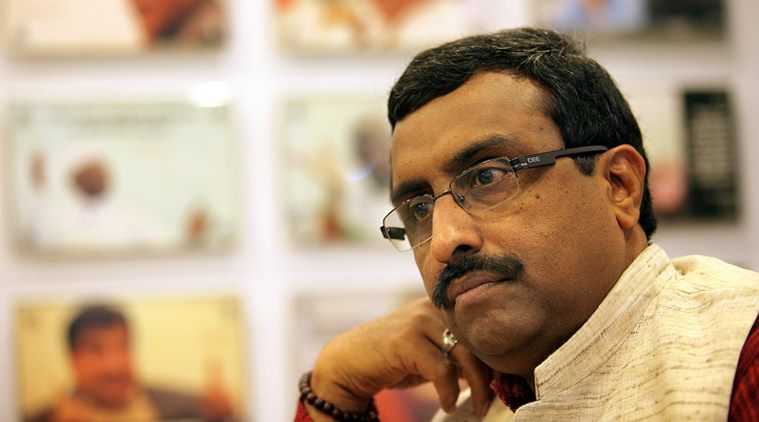 WHY
He is the leader who gets called upon to deliver for the BJP in some of its toughest election battles, the latest being Tripura.
POWER PUNCH
Despite winning just two seats in Meghayala, Madhav, along with Himanta Biswa Sarma, managed to form the government in the state.
WHAT NEXT
With the alliance with TDP broken and ties with PDP facing challenges, Madhav's job has become tougher.
BY THE WAY: His ready reckoner on all things philosophical is Will Durant.
#48: Hasmukh Adhia, 59
Finance and Revenue Secretary, Ministry of Finance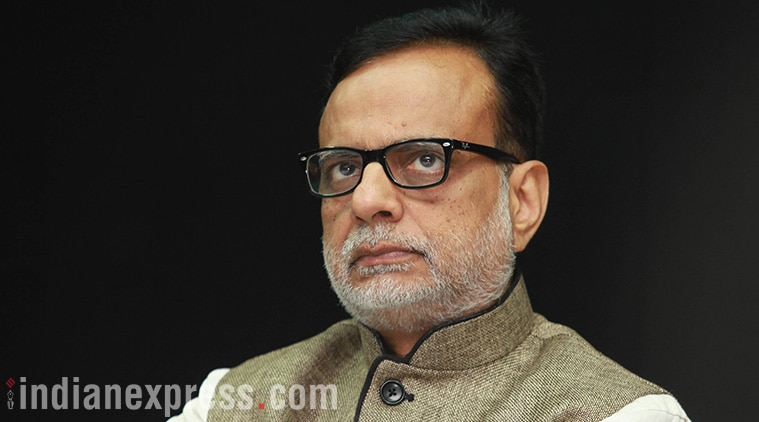 WHY
Adhia spearheaded the rollout of GST, the biggest indirect tax reform since Independence.
POWER PUNCH
He, and his team of officials, burned the midnight oil to ensure the timely rollout of GST on July 1.
WHAT NEXT
He is seen as the frontrunner for the post of Cabinet Secretary.
BY THE WAY: Fond of sweets, he balances it by following a disciplined routine, which includes yoga, meditation and badminton.
#49: Nitish Kumar, 67
Bihar Chief Minister
WHY
He has been at the centre of power in Bihar for the last 12 years. On his own, he may not be a strong force, but he has been able to work out a winning combination with RJD first and now BJP by projecting a development face.
POWER PUNCH
He walked out of the grand alliance over charges against Lalu, though jury is out on what it means for him.
WHAT NEXT
The big challenge for him is to ensure that he retains his old NDA magic for the 2019 and 2020 battles.
BY THE WAY: He loves gardening.
#50: Prashant Bhushan,61
Lawyer-activist
WHY
A strident adversarial voice, he often takes up issues of public interest through PILs — from euthanasia to accountability of public servants.
POWER PUNCH
"You are the lords and masters of the country. You can pass any orders," he said, storming out of the courtroom after a spat with the CJI over the medical college case.
WHAT NEXT
Represent several key matters, including the petition seeking a probe into the death of CBI judge B H Loya.
BY THE WAY: He joined IIT Madras in '77 but quit.
#51: Ratan Tata, 80
Chairman emeritus,Tata Sons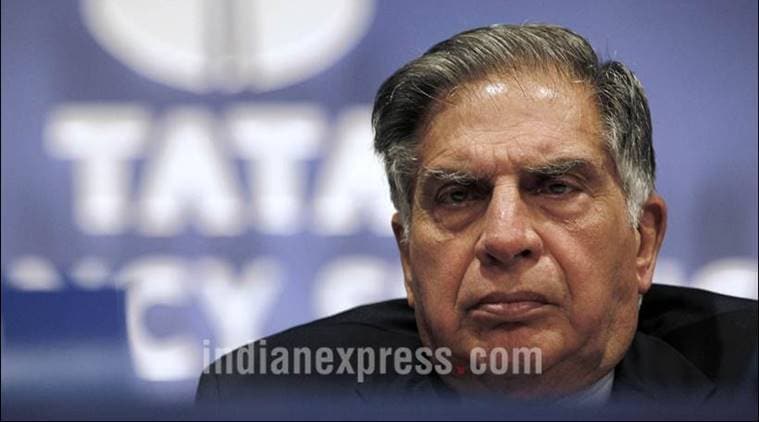 WHY
Having ousted Cyrus Mistry as Tata Sons chairman in 2017, the Tata Group under him appointed TCS MD and CEO N Chandrasekaran, and ensured stability at the top.
POWER PUNCH
He himself picks start-up companies to support and has put in money into winners such as PayTm, Ola, Xiaomi.
WHAT NEXT
Plans to have decentralised cancer care centres across the country.
BY THE WAY: An animal lover, he plans to set up centres for them
#52: K Chandrashekar Rao, 64
Telangana Chief Minister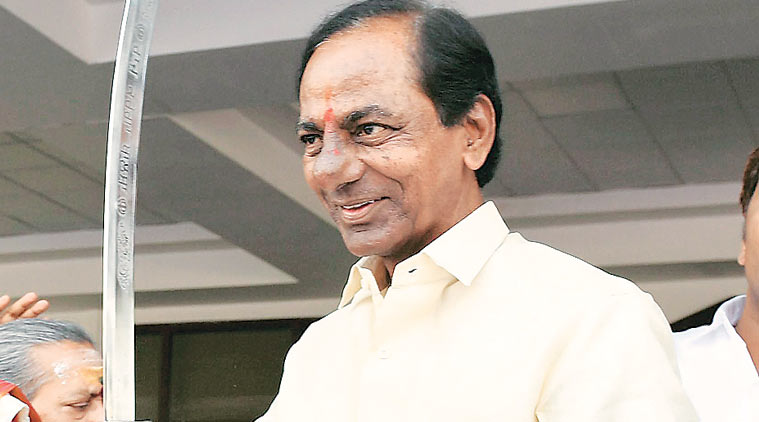 WHY
Because four years into his term as the first CM of Telangana, KCR remains unchallenged.
POWER PUNCH
Gauging the mood for a Third Front, sought the first-mover advantage by reaching out to disparate parties.
WHAT NEXT
After his meeting with West Bengal CM Mamata Banerjee, KCR is likely to explore more options.
BY THE WAY: Has not been to the Secretariat for over a year due to vaastu beliefs.
#53: Vasundhara Raje, 65
Rajasthan Chief Minister
WHY
For almost three years now, talk of Raje being replaced as CM has remained just that: talk.
POWER PUNCH
Recently announced a farm loan waiver of up to Rs 50,000.
WHAT NEXT
Assembly elections later this year. She has been analysing the recent bypoll losses, including how to win back the BJP core vote bank.
BY THE WAY: She has read all seven novels in the Masters of Rome series by Colleen McCullough, and I, Claudius by Robert Graves.
#54: Raman Singh
Chhattisgarh Chief Minister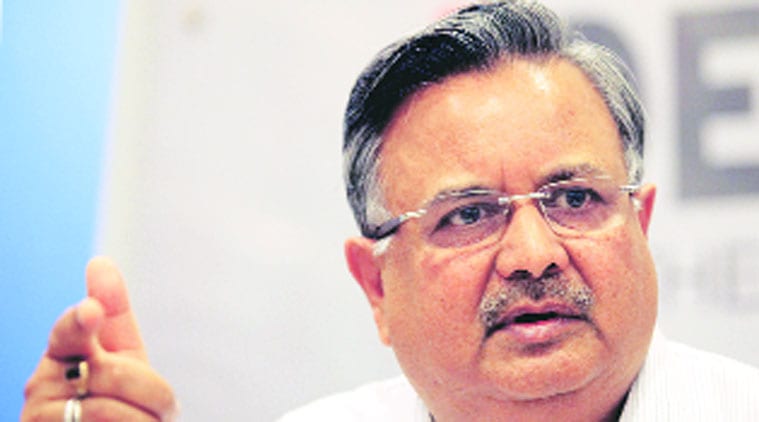 WHY
Because he is one of the BJP's longest-serving CMs. Another win in the state could give the BJP the momentum it needs before the 2019 Lok Sabha polls.
POWER PUNCH
Launched Sanchar Kranti Yojana, under which the state government is looking to distribute 55 lakh smartphones to the poor.
WHAT NEXT
The Assembly elections later this year. Singh is currently on his annual Lok Suraj Abhiyan, touted as the largest such social audit programme.
BY THE WAY: Bowls chinaman deliveries. He was a left arm spinner in college.
#55: Fali Nariman, 89
Jurist
WHY
Because he is the conscience-keeper of the judiciary, whose opinions have shaped judicial precedents.
POWER PUNCH
With Cauvery water dispute verdict largely favouring Karnataka, Nariman, who represented the state, proved why he continues to be the country's top lawyer.
WHAT NEXT
On Cauvery, Nariman's legal team would wait and watch on the review petition filed by Kerala.
BY THE WAY: He might not be arguing in the Aadhaar case, but his autobiography, Before Memory Fades, has been referred to by the Bar to indicate the impact of surveillance.
#56: Prakash Javadekar, 67
HRD minister
WHY
Because apart from pushing reforms in higher education, Javadekar's political stock has been on the up ever since the BJP managed to form a government in Manipur, where he was the party incharge.
POWER PUNCH
Javadekar doused the BHU agitation by nudging Vice-Chancellor G C Tripathi to go on a two-month leave.
WHAT NEXT
Javadekar has one main task left — a new education policy.
BY THE WAY: Loves music. Hariharan and A R Rahman are his favourites.
#57: Manohar Lal Khattar
Haryana Chief Minister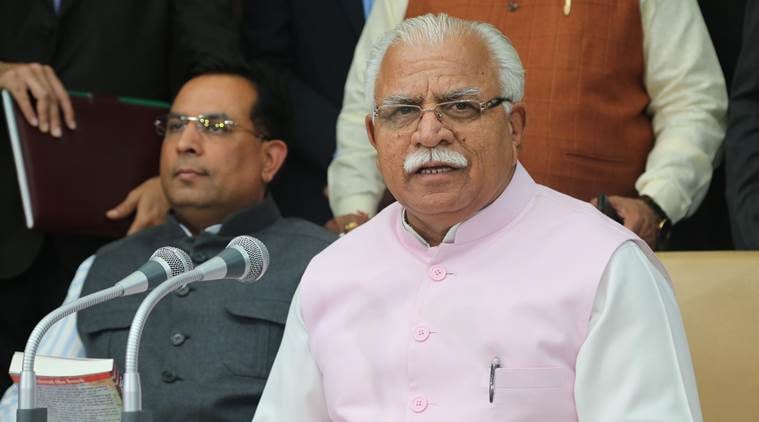 WHY
Because he continues to have the party's backing despite high-profile law and order incidents in his tenure.
POWER PUNCH
He renounced his powers under Change of Land Use, which has been the cause ofmajor land scams in the state.
WHAT NEXT
With Assembly polls scheduled for next year, Khattar will have to improve the state's employment rate.
BY THE WAY: Is fond of latest electronic gadgets
#58: Venkaiah Naidu, 68
Vice-president
WHY
As chairman of the Rajya Sabha, where the numbers favour the Opposition, the government would turn to Naidu to steer it clear through tough times.
POWER PUNCH
Upset over the Parliament logjam, he cancelled the dinner he was to host for Rajya Sabha MPs.
WHAT NEXT
With Lok Sabha polls due next year, the Upper House will remain on the boil. It is up to Naidu to get the government's legislative business done.
BY THE WAY: A great host, he flies down cooks from his home state for parties.
#59: Ghulam Nabi Azad, 69
Leader of Opposition, Rajya Sabha
WHY
The veteran, who has worked with four generations of Gandhis, remains central to the Congress's plans, both inside and outside Parliament.
POWER PUNCH
Continues to frustrate BJP efforts in the Upper House.
WHAT NEXT
Will be key to Congress coalition building besides leading the Opposition charge as BJP emerges as single-largest party in Rajya Sabha.
BY THE WAY: A nature lover, he doesn't mind stepping out in the rain or sun.
#60: Rajiv Kumar, 66
Vice-Chairman, Niti Aayog
WHY
Because under his leadership, the Aayog has has become a hub of outof-the-box ideas.
POWER PUNCH
Many crucial government schemes such as National Health Protection Scheme, the proposed electric vehicle policy, and the fresh data on employment creation have taken birth in the Aayog.
WHAT NEXT
The think tank is formulating a 15-year vision document.
BY THE WAY: He loves good food and good clothes.
#61: Ajay Tyagi, 59
SEBI chairman
WHY
In charge of safeguarding the interests of lakhs of investors. Has tightened norms for participatory notes, named over 300 shell companies.
POWER PUNCH
When UK Sinha retired as SEBI chief in February 2017, Tyagi's was not among the names that did the rounds. Yet, he got the job.
WHAT NEXT
He proposed that firms that default on bank loans should disclose it on the stock exchanges.
BY THE WAY: Tyagi doesn't miss his evening walk on the Marine Drive promenade.
#62: Vijay Keshav Gokhale, 59
Foreign secretary
WHY
One of India's leading China hands, his expertise will come in handy as India seeks to improve its ties with China.
POWER PUNCH
Was behind the note, asking "senior leaders" and "government functionaries" to stay away from Tibetan government-in-exile's events.
WHAT NEXT
Will be key to India's position on China.
BY THE WAY: Chose to be envoy in Taiwan to enhance his understanding of China.
#63: Kumar Mangalam Birla, 50
Chairman, Aditya Birla Group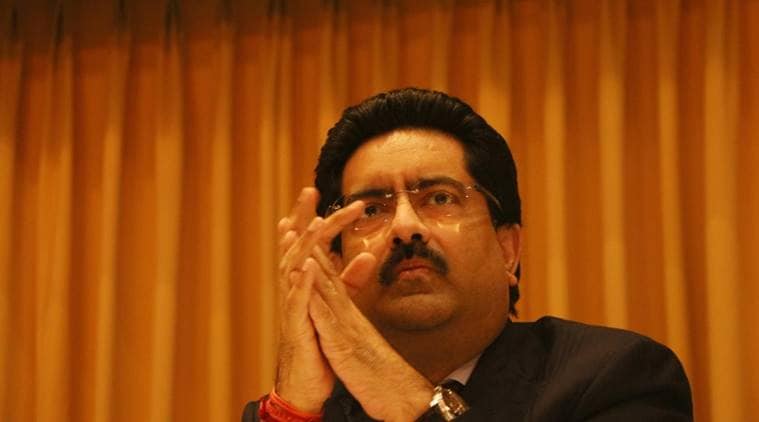 WHY
He heads the $43 billion Aditya Birla Group, a Fortune 500 company.
POWER PUNCH
He stunned the corporate world in March last year by stitching a $23 billion merger deal with Vodafone India, creating India's largest wireless telephony network.
WHAT NEXT
He is set to acquire Binani Cement in a Rs 7,266-crore deal.
BY THE WAY: Birla does pistol shooting as a hobby.
#64: Edappadi K Palaniswami, 63
Tamil Nadu Chief Minister
WHY
With the AIADMK at a crossroads, the stability of the government now hinges on their tenuous partnership.
POWER PUNCH
If the 'Dharma Yudham' Panneerselvam declared against Sasikala was his signature move, Palaniswami managed to get the CM's post from him.
WHAT NEXT
Will the govt complete its term?
BY THE WAY: Palaniswami holds regular puja sessions.
#65: O Panneerselvam, 67
Tamil Nadu Deputy CM
WHY
With the AIADMK at a crossroads, the stability of the government now hinges on their tenuous partnership.
POWER PUNCH
If the 'Dharma Yudham' he declared against Sasikala was Panneerselvam's signature move, Palaniswami managed to get the CM's post from him.
WHAT NEXT
Will the govt complete its term?
BY THE WAY: Panneerselvam holds regular puja sessions.
#66: Nita Ambani, 54
Owner, Mumbai Indians
WHY
She is chairperson ofIMG-Reliance, one of India's biggest sports management firms, and India's only voice in the International Olympic Committee.
POWER PUNCH
IMG-Reliance's influence was evident when FIFA, after giving the cold shoulder to the Indian Super League for several years, recognised it as an official football tournament.
WHAT NEXT
As IOC member, will be in the thick of things if India bids for Olympics.
BY THE WAY: She practises Bharatanatyam.
#67: P Chidambaram, 72
Senior Congress leader
WHY
As former home and finance minister, his views on internal security and economic management carry tremendous weight. Rahul Gandhi consults him on all economic matters. With his writings and public speeches, he has emerged as one of the foremost Opposition voices against the Central government.
POWER PUNCH
He had predicted that demonetisation will affect growth by 1-1.5 per cent and it has proved to be right.
WHAT NEXT
How the INX media case plays out will be crucial to his future.
BY THE WAY: While he relishes his South Indian food at home, outside, he likes Mediterranean fare.
#68: Nandan Nilekani, 62
Non-executive chairman, Infosys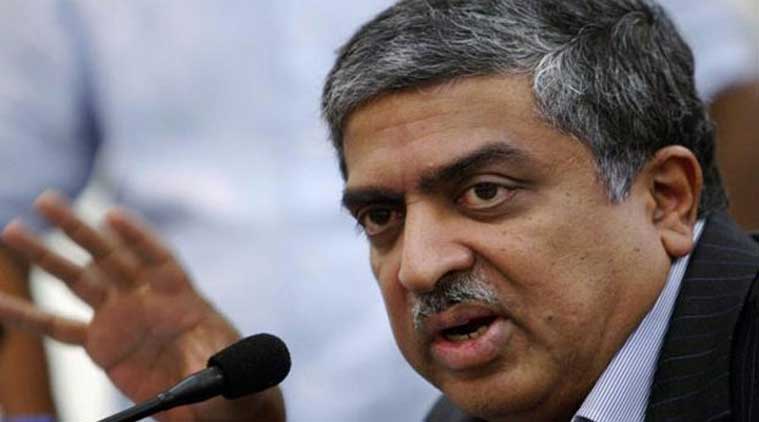 WHY
Returned to Infosys as chairman of the Board almost a decade after stepping down as CEO, at a time when Infosys was embroiled in a battle between the management and some of the founders.
POWER PUNCH
Modi reposed his faith in both Aadhaar and its architect, Nilekani.
WHAT NEXT
Infosys under Nilekani will aim to find its way back to the top of India's IT services sector, especially with regulatory uncertainties in key global markets such as the US.
BY THE WAY: Nilekani joined Infosys at 26, and rejoined it at 62.
#69: Uday Shankar, 56
Chairman and CEO, Star India
WHY
Under his leadership, Star India has become an entertainment colossus. In September, Star successfully won a Rs 16,347.50 crore bid for IPL's global media rights across platforms.
POWER PUNCH
With IPL near, Star India is demanding a larger-than-usual hike in channel rates from DTH operators.
WHAT NEXT
In his new role as Asia president of 21st Century Fox, he will lead its video businesses across Asia.
BY THE WAY: Likes to unwind by watching TV with his family, including his dog.
#70: Asaduddin Owaisi, 48
President, AIMIM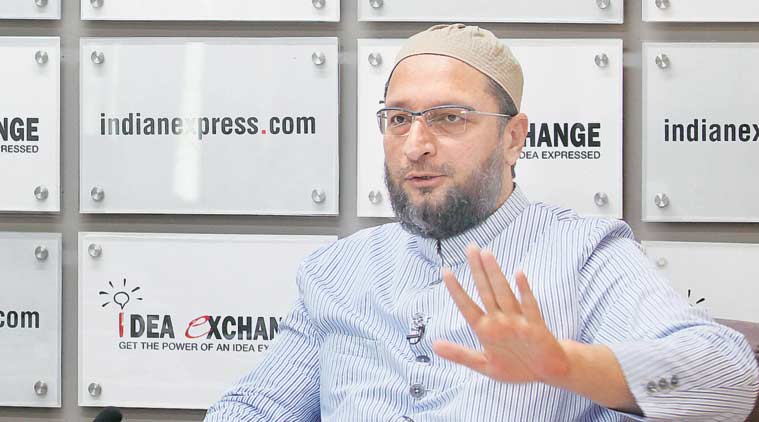 WHY
Because he has managed to position himself as one of the key Muslim voices in the country.
POWER PUNCH
Owaisi welcomed the Telangana CM's call for a third front, saying, "regional parties will play an important role in government formation".
WHAT NEXT
With the AIMIM set to contest in more states, he will have to ensure that the crowds in his rallies translate into electoral gains.
BY THE WAY: Owaisi sometimes rides a motorcycle to his party office in Hyderabad.
#71: Sachin Pilot, 40
Rajasthan Congress President
WHY
He is leading the party's spirited fight-back in Rajasthan. Under his leadership, the Congress has made steady gains since it was voted out ofpower in 2013, including winning six of eight Assembly by-elections.
POWER PUNCH
The Congress's recent bypoll wins — Alwar and Ajmer Lok Sabha seats and Mandalgarh Assembly — were credited to him.
WHAT NEXT
It will be a hectic few months with Assembly elections due by year-end.
BY THE WAY: Has a private pilot licence.
#72: Omar Abdullah, 48
Working President, National Conference
WHY
His is the most potent voice against the PDP-BJP government in the state. Omar is also believed to have played an important role in father Farooq Abdullah's return as MP from the prestigious Srinagar seat.
POWER PUNCH
His social media following ensures he is heard on all important debates.
WHAT NEXT
As the PDP-BJP government is seen to fritter away its mandate, Omar has to ensure the NC remains on track.
BY THE WAY: Frequents a new gym in Srinagar.
#73: Arvind Kejriwal, 49
Delhi Chief Minister
WHY
Despite poll reverses and many crises, he remains a force to contend with. His government has made a mark in education, health sectors.
POWER PUNCH
The High Court setting aside the EC's disqualification of 20 AAP MLAs.
WHAT NEXT
He will have to put behind the fallout of his recent apologies and the crisis over Chief Secretary and steer his government back on course.
BY THE WAY: Criticised for wearing floaters to an NCC event ahead of R-Day last year, he opted for formal shoes this time.
#74: Anand Mahindra, 62
Chairman, Mahindra Group
WHY
His Mahindra & Mahindra remains the largest selling tractor brand in the world. The group is also involved in financial services, defence etc.
POWER PUNCH
The company is pushing for electric vehicles by investing in the technology. Recently signed a deal to jointly develop electric cars, drivetrains, compact SUVs and mid-sized SUVs.
WHAT NEXT
Four new launches in the utility vehicles segment in 2018-19.
BY THE WAY: He loves listening to blues.
#75: Azim Premji, 72
Chairman Wipro, Philanthropist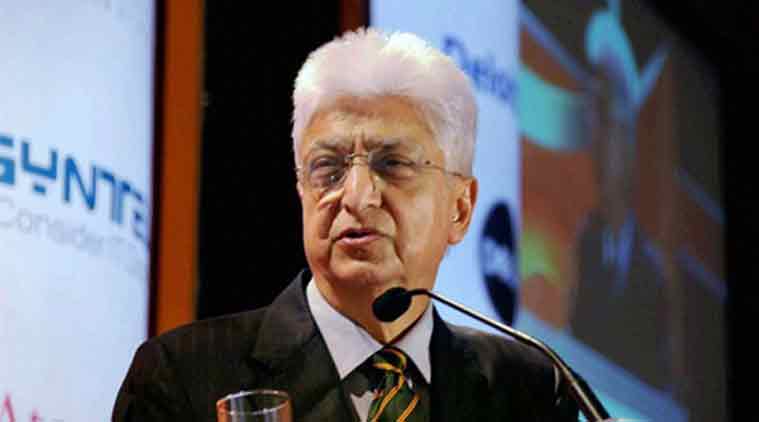 WHY
The veteran businessman has steered Wipro through rapidly changing technologies to remain at the forefront of sectors like IT, manufacturing and lighting. He's also given over $12 billion of his personal wealth for philanthropic activities.
POWER PUNCH
In the last year, his contribution to philanthropy rose 33 per cent.
WHAT NEXT
Wipro has ventured into 3D printing and plans to expand worldwide.
BY THE WAY: Premji is passionate about the environment.
#76: Vijay Rupani, 61
Gujarat Chief Minister
WHY
Despite Congress giving a scare to the BJP in the Assembly polls, Rupani was reappointed CM. His non-controversial image, with strong RSS roots, helped.
POWER PUNCH
He was reappointed CM, though there was intense pressure on the BJP to pick a Patel.
WHAT NEXT
Come 2019, pressure would be on Rupani to deliver in Gujarat.
BY THE WAY: Rupani runs a charitable trust in Rajkot, started in the memory of his son Poojit, who died at 4.
#77: Amitabh Bachchan, 75
Actor
WHY
The four-time National Award winner is still one of the most sought after actors in films and television. Also wields enormous social media clout.
POWER PUNCH
Bachchan's earnings from brand endorsements is one of the highest in the country.
WHAT NEXT
Has nearly 10 projects lined up. For the first time, he will star with Aamir Khan for Thugs of Hindostan.
BY THE WAY: He performed Sar jo tera chakraye, a song from the film Pyaasa, in acapella style, for an ad recently.
#78: Rajinikanth, 67
Actor-turned-politician
WHY
Anything the superstar does triggers frenzied speculation in Tamil Nadu. Rajinikanth will be watched to see if he ends up spoiling the chances of the DMK in the event of elections.
POWER PUNCH
"Time to change the system," he said, announcing his entry into politics.
WHAT NEXT
Will he be the next M G Ramachandran? His upcoming movie Kala is expected to send out a strong political message.
BY THE WAY: Known for his Himalayan sojourns with his closest aides.
#79: Deepika Padukone, 32
Actor

WHY
One of the highest-paid actors, she has established herself as a darling of critics as well as the box office.
POWER PUNCH
At the height of the Padmaavat controversy, she stood by the film and said, "As a woman, I feel proud to be a part of this film, and to tell this story." Her vocal stance on mental health has helped turn the spotlight on the issue.
WHAT NEXT
She will be seen in Sapna Didi, Vishal Bharadwaj's much anticipated film on the mafia queen.
BY THE WAY: She loves to bake and collects books on it.
#80: Aamir Khan, 53
Actor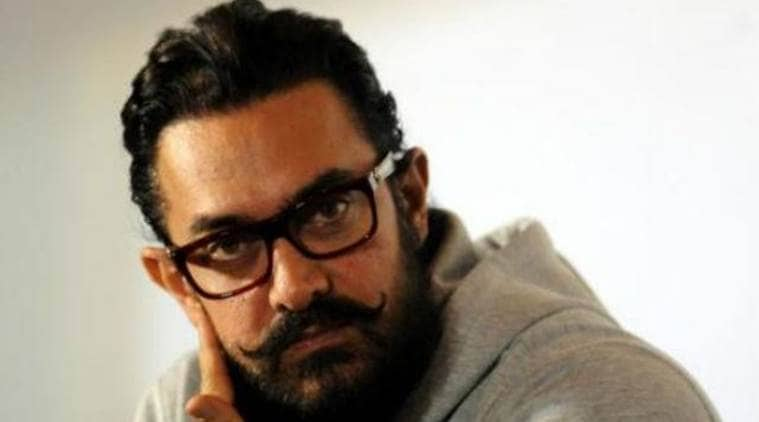 WHY
His Dangal, about the two Phogat sisters who blazed a trail from Haryana's backwaters to the wrestling mat, had earned Rs 1,908 crore till last count.
POWER PUNCH
The success of both Dangal and Secret Superstar in China has opened up a new market for Bollywood.
WHAT NEXT
His next film, Thugs of Hindostan, will see him pair up with Amitabh Bachchan for the first time.
BY THE WAY: During his China visit in January, he played a table tennis match with former Olympic champion Liu Guoliang.
#81: Salman Khan, 52
Actor
WHY
Because he continues to deliver at least one blockbuster a year and has a rock-solid fan base.
POWER PUNCH
His Tiger Zinda Hai earned over Rs 200 crore while his 2015 release Bajrangi Bhaijaan is drawing crowds in China.
WHAT NEXT
The third instalment of Dabangg, Race 3 and Kick 2 and Bharat, a remake of the Korean film, Ode to my Father.
BY THE WAY: Salman's idea of a holiday is spending time with his family and friends at his Panvel farmhouse.
#82: Shah Rukh Khan, 52
Actor
WHY
His last few films may not have done too well but he still rules. He is the most-followed Indian on Twitter after PM Modi and as host of TED Talks India, a TV series in Hindi, he is taking TED to a wider audience.
POWER PUNCH
He received the 'Crystal Award' at the World Economic Forum's Annual Meeting in Davos.
WHAT NEXT
He is playing a dwarf in Zero.
BY THE WAY: Has premier league teams in West Indies and South Africa.
#83: Jyotiraditya Scindia, 47
Congress Chiefwhip in Lok Sabha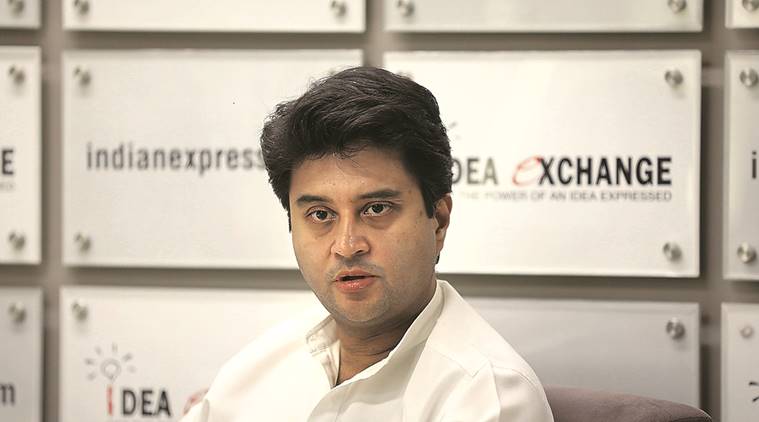 WHY
He leads the Congress's charge in the Lok Sabha, and aggressively takes on Shivraj Singh Chouhan in Madhya Pradesh. Could be catapulted to a key position as the party under Rahul unveils a generational shift.
POWER PUNCH
Won the Kolaras and Mungaoli bypolls for the party.
WHAT NEXT
Expected to lead the Congress's campaign efforts in MP.
BY THE WAY: His favourite colour is blue and his favourite dish is bhindi.
#84: Alok Verma, 60
CBI Director
WHY
For going after loan defaulters and the Opposition, which has been accusing the agency of being used by the government to target opponents.
POWER PUNCH
His tenure has seen the agency go after high-profile loan defaulters such as Nirav Modi and Mehul Choksi.
WHAT NEXT
Clean up the CBI's image of being a "caged parrot".
BY THE WAY: Was DG Tihar when the documentary India's Daughter, which had an interview with the December 16 gangrape accused, was aired.
#85: Karnal Singh, 61
Director, Enforcement Directorate
WHY
Because Singh, an IPS officer in a post traditionally held by IAS officers, heads another agency that stands accused of being used to target political opponents.
POWER PUNCH
Under him, the ED has taken the lead in investigating high-profile bank defaulters even before the CBI.
WHAT NEXT
Will have to try and bring back the loan defaulters who have fled abroad.
BY THE WAY: Holds an engineering degree and an MBA from the Faculty of Management Studies, Delhi.
#86: Rajnish Kumar, 60
Chairman, State Bank of India
WHY
As chairman of SBI, his actions and policies on interest rates and lending set the tone for peers in the banking sector.
POWER PUNCH
Kumar became chairman in October 2017 after a keenly contested race, despite age not being in his favour. He also turned the heat on several loan defaulters by taking them to the bankruptcy court.
WHAT NEXT
Under Kumar, SBI is taking steps to recover money from loan defaulters through insolvency proceedings in the bankruptcy court. He will have to clean up the balance sheet and boost the bank's profits, which have taken a beating in the wake of surging NPAs.
BY THE WAY: Kumar is an avid traveller and a good badminton player.
#87: Aditya Puri, 66
Md, HDFC Bank
WHY
Puri has ensured consistent progress for HDFC on parameters such as profits, balance sheet size and total deposits, making it the most valued bank in the capital market. He was named among the 30 best CEOs in the world in the Barron's list, 2017.
POWER PUNCH
Has ensured that the bank scrupulously avoids lending to shady promoters. Hence, the bank's bad loan level is much lower compared to its peers in the sector.
WHAT NEXT
Under Puri, HDFC is expected to lead private banks — relatively unscathed by NPAs and stressed assets —in increasing their market share in terms of deposits and advances.
BY THE WAY: Loves gardening, dogs and listening to ghazals, classical Indian music and jazz.
#88: Vijayshekhar Sharma, 39
Founder and CEO, Paytm
WHY
He has built India's most valuable financial tech company with 250 million users. Sharma and his company, with the backing of Chinese internet major Alibaba and Japanese Softbank, were able to capitalise on the Centre's demonetisation move in late 2016.
POWER PUNCH
Was one of only two Indians to make it to TIME magazine's 'most influential people list' in 2017. He was also listed as the youngest Indian billionaire by Forbes in 2018.
WHAT NEXT
His focus will have to be on reinventing Paytm to help it sustain its reign at the top.
BY THE WAY: Sharma is a fan of the British rock band Coldplay.
#89: K K Venugopal, 87
Attorney General of India
WHY
As Attorney General, he is the Central government's chief firefighter in the Supreme Court, including in the Aadhaar case. A Constitutional expert, he was Additional Solicitor General during the Morarji Desai-led Janata Party government.
POWER PUNCH
He opposed the suggestion of the Supreme Court that the Central government produce the PNB scam probe before it in a sealed cover. He said that it would mean a parallel inquiry.
WHAT NEXT
At 87, Venugopal is still raring to go and has two more years in office.
BY THE WAY: Loves to travel and collect antique books. A regular horse rider once, he is passionate about the races.
#90: Dushyant Dave, 62
Senior advocate,Supreme Court
WHY
Known for being fearless and upright, Dave is one of prominent faces of the Bar, constantly voicing concerns on issues relating to judicial reform and accountability.
POWER PUNCH
Outside the courtroom, he has strongly questioned CJI's "selective allocations of cases"; inside, he fiercely argues, among other matters, the probe into the death of CBI judge BH Loya.
WHAT NEXT
He's fighting a legal battle against the Bar Council of India in the Delhi High Court.
BY THE WAY: Dave takes up several cases for free, particularly for teachers, members of armed forces and NGOs.
#91: P Gopichand, 44
National Head Coach, Badminton
WHY
He is shepherding arguably the most high-achieving group of sportspersons in Indian sport — Saina Nehwal, P V Sindhu, K Srikanth, H S Prannoy and Sai Praneeth are some of his students.
POWER PUNCH
He has guided Sindhu to the finals of the biggest tournaments in women's singles —Olympics, World Championships and Tour Finals.
WHAT NEXT
He is expected to assume a bigger role in sports administration at both the national and international stage.
BY THE WAY: He swears by a compilation of thoughts on the Advaita philosophy by Nisargadatta Maharaj titled I Am That.
#92: Dr Devi Shetty, 64
Cardiac surgeon and medical entrepreneur
WHY
The country's foremost cardiac surgeon is a key voice that influences health policy. His Narayana Health has grown from one hospital with 225 beds to a network of 24 hospitals, seven heart centres and primary care facilities across India.
POWER PUNCH
Narayana Health, which went public in 2015-16, has achieved close to 22 per cent revenue growth in each of the following years.
WHAT NEXT
Dr Shetty's Narayana Health recently commissioned a sleek stateof-the-art hospital in Gurugram.
BY THE WAY: A serious martial arts enthusiast, Dr Shetty boasts of a brown belt in karate.
#93: Jignesh Mevani, 37
Independent MLA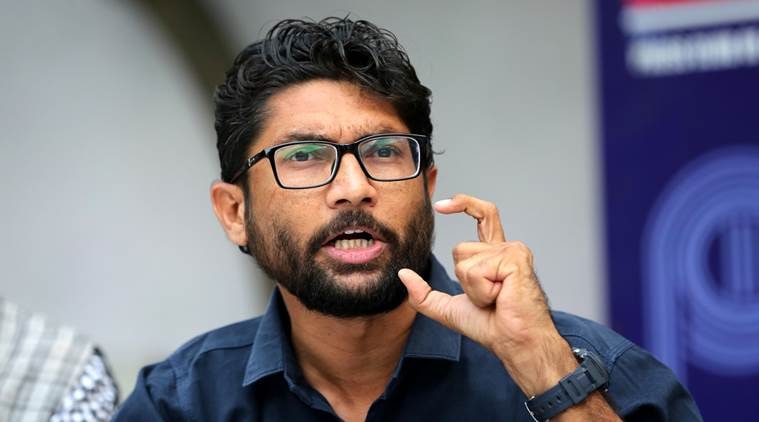 WHY
The lawyer-turned-politician has positioned himself as a rising Dalit youth leader, travelling beyond the state to address rallies in Maharashtra (Bhima Koregaon) and Delhi (Yuva Hunkar rally).
POWER PUNCH
He persuaded Congress president Rahul Gandhi to not field any party candidate on the reserved seat of Vadgam in Banaskantha district and went on to win his debut election.
WHAT NEXT
Mevani sees a role for himself beyond Gujarat, which only has approximately seven per cent Dalits. But he will need to sustain his momentum to make any impact.
BY THE WAY: He breaks into a song or recites couplets while making speeches.
#94: Samir Jain, 64,
Vice-chairman, Bennettcoleman Group
#95: Vineet Jain, 51
MD, Bennettcoleman Group
WHY
They run the largest media conglomerate in the country. Their English and Hindi newspapers are market leaders, and Times Now, their English-language channel, continues to remain close to the top spot — and to the establishment.
POWER PUNCH
They have invested in innumerable start ups and have strategic partnerships with Uber and AirBnB in India.
WHAT NEXT
The group will be expanding its range ofapps for entertainment, real estate, travel and many other segments.
BY THE WAY: Vineet Jain, the younger of the brothers, enjoys skiing in Kashmir.
#96: Sunil Mittal, 60
Founder and Chairman, Bharti Enterprises
WHY
Despite an onslaught of cheap tariffs from its key competitor Reliance Jio, Bharti Airtel has retained its top position.
POWER PUNCH
While the competition from Jio hurt the company's financials, its share price grew around 79 per cent in 2017.
WHAT NEXT
Mittal is now focusing on growth of the Bharti Enterprises' financial services businesses — Airtel Payments Bank and Bharti AXA.
BY THE WAY: Mittal is obsessed with Airtel's network quality. Wherever he goes, he keeps checking the signal on his phone.
#97: Kangana Ranaut, 31
Actor
WHY
She forced the Hindi film industry to acknowledge nepotism in Bollywood.
POWER PUNCH
She called out Karan Johar, one of the industry's most powerful people, for casting only pedigreed talent in his films.
WHAT NEXT
Besides Manikarnika, Ranaut will be seen in Mental Hai Kya, where she shares the screen with Bollywood's current golden boy, Rajkummar Rao.
BY THE WAY: While shooting for Manikarnika, Ranaut tore a ligament in the right leg while doing a stunt and was again injured in the face while training in sword-fighting.
#98: Karan Johar, 45
Producer-Director
WHY
He is one of the most influential and powerful filmmakers in Bollywood, besides being a confidant and mentor to some of the industry's biggest names, from Shah Rukh Khan to Alia Bhatt.
POWER PUNCH
His becoming a father to twins Roohi and Yash continued the conversation on surrogacy.
WHAT NEXT
He is producing some of the biggest upcoming projects, including Dhadak, a remake ofMarathi blockbuster Sairat.
BY THE WAY: Johar often takes his kids for play dates with Kareena Kapoor's son Taimur Ali Khan Pataudi.
#99: Hardik Patel, 24
Patidar Leader
WHY
Stirred public imagination with the Patidar agitation. Hardik is now seeking to emerge on the national scene by aligning with non-BJP leaders.
POWER PUNCH
His November rally for the Congress in Morbi, on the same day as PM Modi's in the same district, saw a huge turnout. The BJP lost all the three Assembly seats in Morbi.
WHAT NEXT
As he turns 25 later this year, Hardik will be eligible to contest elections. Whether he will, is the question on everyone's lips.
BY THE WAY: By a rough estimate, he ran 500 WhatsApp groups when the Patidar agitation was at its peak.
#100: Thodur Madabusi Krishna, 42
Carnatic musician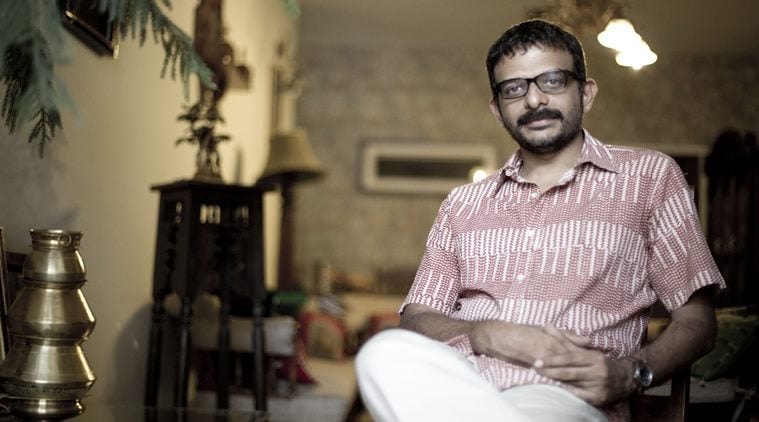 WHY
TM Krishna has helped create a visible shift in the discourse on caste and gender in classical music.
POWER PUNCH
His refusal to sing in the December Margazhi Vizha, almost a centuryold festival system in Chennai. He highlighted the festival's non-inclusive nature as a reason for his boycott.
WHAT NEXT
Plans to continue pushing the boundaries of the social order vis-avis music and the arts in general.
BY THE WAY: He wanted to be an economist and had plans to study at the London School of Economics.
NEW ON THE LIST
Tejashwi Yadav, Nirmala Sitharaman, Jagan Reddy, Smriti Irani, Ranjan Gogoi, O PRawat, Rajiv Kumar, Ajay Tyagi, VK Gokhale, O Panneerselvam, E Palaniswami, Nita Ambani, Nandan Nilekani, Uday Shankar, Amitabh Bachchan, Rajinikanth, Deepika Padukone, Jyotiraditya Scindia, Alok Verma, Karnal Singh, Rajnish Kumar, Aditya Puri, Vijay Shekhar Sharma, K K Venugopal, Gopichand, Devi Shetty, Jignesh Mevani, TM Krishna, Samir Jain, Vineet Jain, Dushyant Dave.
The Indian Express website has been rated GREEN for its credibility and trustworthiness by Newsguard, a global service that rates news sources for their journalistic standards.