Written by
Smita Nair
| Panaji |
Updated: November 16, 2017 7:21:27 am
Seeking to distance himself from plans to expand the capacity of coal berths at the Mormugao port, Goa Chief Minister Manohar Parrikar said on Wednesday said that his government had opposed the move in a letter sent to the Ministry of Environment in August.
"MPT (Mormugao Port Trust) went into wrong business in 2005 around a congested area like Vasco. I was not the Chief Minister then… The government has already, in August, opposed the expansion. Therefore, there is no expansion," he said at a press conference.
Parrikar was responding to an ongoing investigation in The Indian Express, which reported last month that coal was being transported from the port across the state by rail, road and water at the rate of 25 tonnes per minute.
Scores of residents near these routes told The Indian Express that this largescale evacuation of coal was leaving in its wake a trail of environmental damage, affecting their lives. Officials records show that the port plans to handle an estimated 51 million tonnes of coal every year by 2030.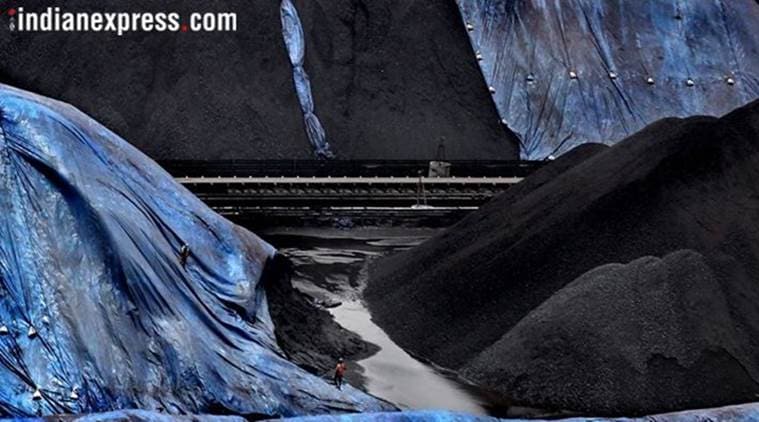 Parrikar told reporters that readings from two air pollution monitors around Vasco city, near the port, show that they are between "good" and "moderately polluted". He said the readings show that in September, pollution was under control on 26 days.
Rejecting allegations by the Opposition Congress that the berth expansion plans were cleared by the BJP government, Parrikar said, "The coal licences were given to so-called Adani and JSW. Coal handling has been signed during the Congress time. Basically, it was approved and signed, MoU was signed before 2012, before I became chief minister. Actually, that shows that the Congress can do anything. They are OK with Adani, they are OK with JSW for the Congress. Why they are OK with them, you ask them."
On the proposed nationalisation of rivers, which are to be developed as part of an inland network, Parrikar said the final word rests with the state government.
"The Act was done in 2016, in which five rivers of Goa were declared to be rivers of national importance. It does not mean nationalisation," said Parrikar, while promising to share various points in the MoU in this regard and also the implications of the Act.
📣 The Indian Express is now on Telegram. Click here to join our channel (@indianexpress) and stay updated with the latest headlines
For all the latest India News, download Indian Express App.