Written by
Aranya Shankar
| New Delhi |
Updated: September 25, 2021 11:32:11 pm
Feminist icon, poet, author and a pioneer of the women's rights movement in South Asia, Kamla Bhasin, died in Delhi late Friday night after a short but spirited battle against liver cancer. She was 75.
Bhasan remained committed to the causes she fought for until the very end, participating in an online meeting from her ICU bed just hours before her death.
"We had a meeting of the PIPFDP (Pak-India Peoples Forum for Peace and Democracy) yesterday around 4:30 PM and she had appeared for some time from the hospital. She said she was glad to be there, and tried to speak some more but there were some audio issues… Some doctors then walked into her room, and she told us, 'I will be back' before disconnecting. That was her spirit even then," said Zafar Bakht from PIPFDP.
Bhasin was diagnosed with cancer at the end of June, and breathed her last at around 2:45 AM Friday. Her sister and Congress politician Bina Kak said: "There was fluid build-up in the lungs and doctors wanted her to be hospitalised. At night, she started losing her breath and started deteriorating."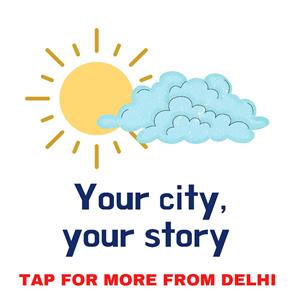 Bhasin had two children with her late ex-husband—daughter Meeto, who died by suicide in 2006, and son Jeet, 41, who has cerebral palsy and is dependent on caregivers. Those close to her say she was a doting mother and worried about her son's future in her last days.
Born in 1946 in Pakistan's Shahidanwali village, Bhasin completed her graduation from Maharani College, Jaipur, and post-graduation from Rajasthan University, before moving to Germany to study sociology. After returning to India, she worked with the UN's Food and Agriculture Organization for 25 years. During this time, she reached out to women across the country.
Bhasin was the founder of Sangat, a South Asian feminist network, and co-founder of Jagori, a women's resource centre. She was also the South Asian coordinator of the One Billion Rising campaign, besides being associated with several other organisations.
She is known for improvising and popularising in India the 'Azadi' slogan, which she picked up from Pakistani feminists, as well as for her poems written for children, the most notable being 'Because I'm a girl, I must study'. She wrote more than 30 books on women's rights and eight children's books, along with several songs and poems.
Jagori said in a statement: "Through her songs and posters, she has reached out to millions of activists and energised protests… Using simple language to demystify concepts, she was able to reach out the ideas of feminism and patriarchy to the lay person without jargon."
Her friends and comrades remember her as a feisty, positive and warm person who wished to celebrate life—no matter what it threw at her.
Activist Kavita Srivastava was among the friends who visited Bhasin in her Anand Lok residence multiple times in the last few months when her treatment began. They would sing and share stories.
"She was enjoying every moment, even towards the end. She would tell a lot of stories. She was concerned about people incarcerated, even in the end she was thinking about others. I told her—You're going to win over the emperor of maladies. She wrote back saying 'No Kavita. I don't think so, but I will not treat it as a defeat. I will just transcend into another world'."
"Kamla was one of the pioneers of the Indian feminist movement since the 70s. She was active during the Mathura rape case, the Shah Bano, as well as with anti-dowry, anti-rape movements. She was a South Asian feminist icon, not just an Indian icon. She helped build bridges between India, Pakistan, Bangladesh, Nepal and Sri Lanka," she said.
Writer and publisher Ritu Menon, Bhasin's co-author of 'Borders & Boundaries: Women in India's Partition', said Bhasin's legacy was "enormous".
"There was a quality to Kamla that was exceptional. To be touched by her love was to experience something unique. That warmth she radiated, it encompassed almost everything she came in contact with. Her legacy is in the songs she wrote, the slogans she raised, the connections she made, the hearts she touched, the issues and campaigns she fought. It's the generosity, spontaneity, warmth and intelligence of her struggle. That is her legacy for the entire subcontinent," she said.
The Indian Express website has been rated GREEN for its credibility and trustworthiness by Newsguard, a global service that rates news sources for their journalistic standards.