Here are the top stories:
Gorakhpur-like tragedy in Farrukhabad: UP govt denies shortage of oxygen caused deaths of 49 children
In a case similar to Gorakhpur hospital tragedy, 49 children have reportedly died in another Uttar Pradesh hospital — allegedly due to a shortage of oxygen supply. The deaths at the newborn unit of Ram Manohar Lohia Hospital, Farrukhabad, took place over the past month. The Uttar Pradesh government, however, denied that the deaths took place owing to lack of oxygen supply but attributed them to various causes. The deaths came to light after the City Magistrate of Farrukhabad, Jaytendra Kumar Jain, on Sunday night asked the Station House Officer of City Police station in Farrukhabad to take necessary action against the hospital and its doctors, citing that he had found in his preliminary inquiry that the 49 deaths took place because of lack of oxygen supply.
In a first, Pakistan-based terror groups named in BRICS declaration
Pakistan-based terror organisations- Lashkar-e-Taiba (LeT) and Jaish-e-Mohammad (JeM) among several others — were on Monday named in the summit declaration of the BRICS countries, in a win for India's campaign against terrorism originating from Pakistan. The BRICS nations also said those responsible for committing, organising or supporting terror acts must be held responsible. "We express concern on the security situation in the region and violence caused by the Taliban, ISIL/DAISH, Al Qaeda and its affiliates including Eastern Turkistan Islamic Movement, Islamic Movement of Uzbekistan, the Haqqani network, Lashkar-e-Taiba, Jaish-e-Mohammad, TTP (Tehreek-i-Taliban Pakistan) and Hizb ut-Tahrir," said the Xiamen declaration, adopted at the 9th BRICS Summit in Xiamen.
Blue Whale Challenge: Madras HC directs strict action against those sharing game, seeks help from IIT
The Madurai bench of the Madras High Court on Monday directed the Tamil Nadu Police to take strict action against those sharing the Blue Whale Challenge while seeking advice from IIT Madras on removal of links of the deadly online game, news agency ANI has reported. In its submission, state police's Crime Branch of CID (CBCID) said "Blue Whale links are blocked and that no one can download it in the state". The bench also directed the state and the Centre to respond by September 8 on removing the online game's links from social media. Three days ago, the court had said it will take "deadly" action against 'Blue Whale Challenge' which claimed one life in Madurai district recently. The judges had said this on an appeal by an advocate, Krishnamurthy, to the court to direct the Union Information and Broadcasting Ministry to ban such games and also sought permission to file a petition.
Saina Nehwal to return to Pullela Gopichand Academy
Saina Nehwal announced on Monday that she is once again going to start working at the Pullela Gopichand Academy and with SAI appointed Indonesian coach Mr Mulyo. This will bring to an end her three year association with Vimal Kumar. During these three years, Saina climbed to top of the women's rankings and won multiple big titles including two at the World Championships. Taking to Twitter, Saina wrote, "For a while I've been thinking about moving my training base back to the Gopichand academy and I had a discussion about this with Gopi sir and I am really thankful to him for agreeing to help me again. At this stage in my career I think he can help me achieve my goals," she tweeted.
IPL media rights auction: Star India win media rights for Rs 16,347.50 crores
Board of Control for Cricket in India (BCCI) expected to garner Rs 20,000 crore from the Indian Premier League (IPL) media rights that were announced on Monday in Mumbai. After the bid documents were submitted by 14 companies, Star India emerged as the highest bidder for the TV and digital content in the country with a bid of Rs. 16,347.50 crores. The overall combined bid was Rs 15,819.54 crores. The winning bid will allow Star India to air content on their properties for a period of five years (2018-2022). The second highest bid was made by Sony, who bid Rs. 11,050 crores, for the rights. However, Sony's bid was for the Indian region only as compared to Star's bid which is global. Third highest bid was made by Facebook worth Rs 3,900 crores for digital content. The bid documents were picked up by 24 teams with the rights divided between television and digital and further allocated according to region. After assessment of bids, Reliance Jio, Times Internet, Airtel and Facebook had emerged among the top bidders for digital rights and Sony, Star Group for TV rights.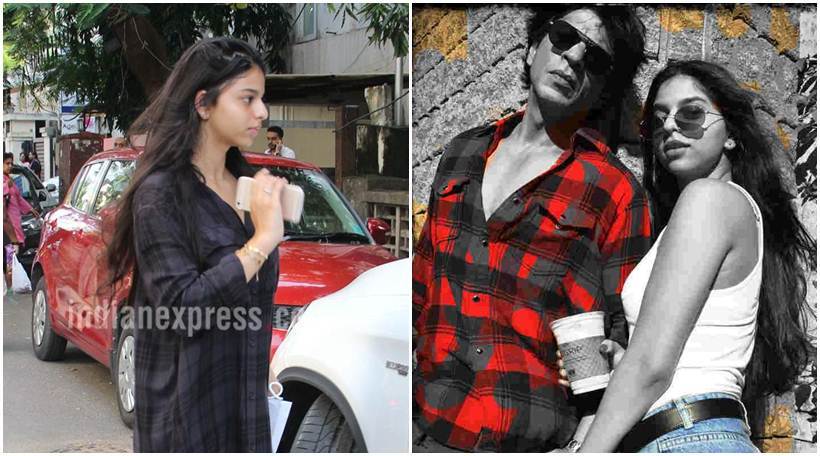 PHOTO | Before Suhana Khan left for London, she made heads turn in her simple and adorable avatar
Pahlaj Nihalani on presenting Julie 2: I'm still sanskari, it is an adult clean family film
If irony, hypocrisy and shamelessness could ever die a bad death, it would be at the hands of Pahlaj Nihalani and the remarks made by him today at the trailer launch of "bold, beautiful and blessed" Julie 2 (that is, by the way, the tagline of the erotic-thriller). After more than two years of being a protector of Indian culture (literally tagging himself as "sanskari") by banning films after films as he didn't deem them 'suitable' for viewing by the Indian audience, Nihalani was sacked last month from his position as the chairperson of Censor Board of Film Certification (CBFC). During his tenure, the conservative, orthodox man had problems with the word 'intercourse', kissing scenes, cuss words, relevant problems of a state (case in point, Udta Punjab) and everything that even hinted at being too "bold" for his comfort. Even as filmmakers argued all this while that their movies be given an adult certificate if not suitable for viewing by family audience, Nihalani put a condition that the films still need to have cuts for them to be eligible for an A-certificate too. And if the makers stood their ground, Nihalani would take the easy way out and deny certificate to the movies all together, stopping their release (examples being Lipstick Under My Burkha and Haraamkhor).
Sona Mohapatra calls Kangana Ranaut interview a 'circus', slams her for giving away personal details
After Suzanne Khan and Apurva Asrani's subtle and indirect remarks on social media regarding Kangana Ranaut's revelations on Hrithik Roshan, Karan Johar and others, popular singer Sona Mohapatra, who is never known for mincing her words or being subtle, has also come out speaking politely but firmly in a Facebook post against what she refers to as Kangana's "regurgitating personal details", "washing dirty linen in public" and "as part of a professional PR campaign before your film release". Kangana had in India TV show Aap Ki Adalat hosted by Rajat Sharma has expressed what she thinks on almost everybody she might have beef with in the past. This was a tell-all Kangana that we are so used to by now who answered everything candidly and with an open mind. But for Sona Mohapatra, the whole thing was a "circus". She said she liked her open letters and "fearless" interviews better than this. "Your well thought out & superbly worded open letters of the past, fearless interviews addressing larger issues, taking a stand, taking legal recourse are welcome. The current 'circus', not," she wrote. She also said there are many feminist men who cheer the cause of women like herself and Kangana.
Patient plays saxophone while surgeons remove brain tumour
In an unusual surgery, a team of doctors in the US successfully removed a brain tumour from a patient while he played a saxophone in the operating room. Dan Fabbio was serving as a music teacher in a school in New York and working for his Master's degree in music education when he was told he had a brain tumour. "I was 25 at the time and I don't think there is any age when it is OK to hear that," said Fabbio. Although the tumour was not cancerous, it was located in a region that is known to be important for music function. "When I met Dan for the first time, he expressed how concerned he was about losing his musical ability, because this frankly was the most important thing to him in his life, not only his livelihood, but his profession and his interest in life," said neurosurgeon Web Pilcher, from Del Monte Institute for Neuroscience at the University of Rochester Medical Centre in the US. "Removing a tumour from the brain can have significant consequences depending upon its location," said Pilcher.