By:
PTI
| Rajkot |
March 4, 2017 10:40:10 pm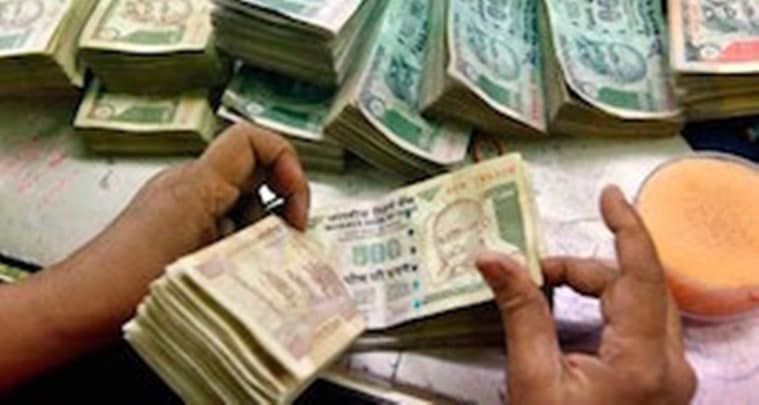 Fake currency notes with a face value of Rs 3.92 crore have been seized from a car belonging to a city-based financier lodged in jail, police said Saturday. The currency notes were suspected to be printed by Ketan Dave, a city-based financier, who is presently in judicial custody on charges of cheating a scrap dealer Nitin Patel, they said. The Rajkot Police found the car parked at one Sukhsagar Society here last night, after the questioning of two of Dave's accomplices, Parth Terraiya and Umang Gajjar, who are also in jail.
Watch what else is in the news
"We searched the parked car owned by Dave and found fake currency with a face value of Rs 3.92 crore," Rajkot Police Commissioner Anupamsinh Gehlot told reporters. Genuine currency notes worth Rs 80,000 were also seized from the same car, he added. "The accused had used high-quality paper and ink making it difficult to figure out if the currency is fake," Gehlot said.
Also, investigation is underway to ascertain whether the accused had circulated the fake currency in local market or in banks (through deposits), he added. Police had arrested Dave along with his business partner Shailesh Bambhaniya after Patel filed a complaint of cheating on February 24. Subsequent police raids on Dave's office premises unearthed fake currency with face value of Rs 57 lakh.
Patel in the FIR said Dave and Bambhaniya had promised to lend him Rs 50 lakh in cash on the condition that he issue a cheque of the same amount in the name of their financial firm. Patel had issued a cheque but failed to get the money from them following which he lodged a complaint with "A" division police station here.
Their interrogation had led the police to nab the two accomplices (Terraiya and Gajjar) whose questioning led the police to seize the fake currency, Gehlot said.
The Indian Express website has been rated GREEN for its credibility and trustworthiness by Newsguard, a global service that rates news sources for their journalistic standards.