Written by
Shyamlal Yadav
| Hyderabad |
Updated: July 22, 2018 10:01:26 am
"We have published nearly a million articles, including those from conference proceedings. This year, we are organising more than 2,000 conferences, 500 symposiums and 500 workshops in 40 countries."
Inside an imposing glass-cased building in Hyderabad's Gachibowli, the 36-year-old face behind more than 780 research journals and companies operating in 40 countries, has confidence written all over it.
But behind all the plans, Srinubabu Gedela is at the centre of a storm that's threatening his business empire. Gedela is the CEO of OMICS, labelled as one of the largest "predatory publishers" of research articles on topics in medicine, pharmaceuticals, engineering, technology and management for charges ranging from $149 to $1,819.
READ | 1 journal to 1,500 in 10 years: Hyderabad is hub of pay & publish
On May 1, the US Federal Trade Commission (FTC) filed a motion in the District Court of Nevada, seeking "preliminary injunction and other equitable relief" against OMICS. It alleged that most of the claims found on websites of OMICS journals — on peer reviews, list of editors, access to credible databases — are "phony".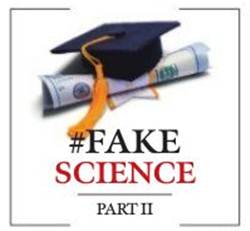 On July 13, Rajesh Malhotra, professor of orthopaedics at AIIMS-Delhi, filed a police complaint against OMICS for allegedly falsely naming him as an editor of one of its journals.
Gedela, however, is unfazed. Speaking to The Indian Express, he described the FTC as "illiterates". He claimed that all the charges against OMICS are "completely wrong" (Read full interview).
But The Indian Express spoke to experts who have been tracking OMICS over the years and found that they were far from impressed by such claims.
Asked to identify the biggest predatory publisher in India, S C Lakhotia, professor emeritus at Banaras Hindu University (BHU), told The Indian Express: "I understand that the OMICS group is based in India and most of its journals would qualify to be in that category." (Read full interview)
Until last year, Lakhotia was a member of a UGC committee formed to assess such journals.
Jeffrey Beall, a former librarian at the University of Colorado in Denver who coined the term "predatory publishing" eight years ago, was more direct.
READ | Inside India's fake research paper shops: pay, publish, profit
"The worst case is OMICS International based in Hyderabad. It publishes hundreds of low-quality, open-access journals… It uses deceptive practices and does not carry out a proper peer review, publishing scientific papers without proper quality control. It has hurt many academics throughout the world, giving a bad name to India," Beall told The Indian Express (Read full interview).
Gedela claimed that Beall has a bias. "Because of open access journals, their jobs are at stake," he said, referring to librarians. He claimed that his company had sent a notice seeking $1 billion in damages to Beall but did not pursue it because "he is not capable of paying the damages".
READ | V-Cs, AIIMS, IIT professors on list: 'Students sent it, we don't know'
However, a number of experts in India told The Indian Express that their names were wrongly used by OMICS. Besides, The Indian Express found, at least 177 OMICS journals did not list their ISSN, the standardised international ID code.
Sanjeev Mishra, Director, AIIMS-Jodhpur, is listed in the "proceedings" of at least two OMICS conferences – September 15-17, 2014, in Lucknow and October 20-21, 2014, in the US. Mishra told The Indian Express that he "never attended" them.
Sarman Singh, Director, AIIMS-Bhopal, is listed in two OMICS conferences. "Neither me nor any of my students attended these conferences," Singh said.
Rakesh Bhatnagar, Vice-Chancellor, BHU, said he "did not attend" the four OMICS conferences where his name was listed.
Malhotra, from AIIMS-Delhi, who is listed as an editor of OMICS's Journal of Osteoarthritis, said: "I am neither on the rolls of OMICS nor am I the editor of any of those journals. I didn't even know that they were using my name on their website. In fact, my affiliation on the site is not accurate. It was possibly lifted from the cover of one of my earlier books."
Gedela completed his B. Pharm and M.Tech (Biotechnology) from Andhra University and post-doctoral degree from Stanford University in the US. Hailing from Allana village in Andhra's Srikakulam district, he established his first company OMICS Group Inc in Nevada in 2007, started his first journal Journal of Proteomics & Bioinformatics in 2008, and returned to India in 2009.
The Indian version was founded as OMICS Online Publishing Pvt Ltd in Hyderabad. In 2015, the company's name was changed to OMICS International Pvt Ltd.
EXPLAINED | How the pay-and-publish business works
Registrar of Companies (RoC) records show that Gedela is linked today to a web of subsidiaries and entities, such as OMICS Entertainment Pvt Ltd, Versant Online Solutions and Srinu Sci Technol BioSoft Pvt Ltd.
Records show that OMICS Entertainment took a loan of Rs 5 crore from Punjab National Bank in March 2016; Versant showed a net loss of Rs 4.68 crore in 2015-16 after taxes; and, Srinu Sci Technol BioSoft's turnover in 2015-16 was Rs 16.89 lakh.
But Gedela claimed that when it came to OMICS, "our revenue from India is almost zero". "Europe has 40 per cent of our business, US has 7-8 per cent, China has nine. India is not our market. Out of 3,000 conferences we are conducting this year, not a single one is in India," he said.
This is why, he said, his companies have nothing to do with education regulatory authorities in India, such as UGC.
"Our articles from India are very few, less than 0.01 percent… 99.99 percent of articles are from outside. So we are not concerned about India, indexing, UGC, etc. This is all nonsense. Our services are all export and there is no business from India," he said.
Gedela said that he formed entities over the last two years in the UK and Singapore, including Meetings International, Allied Academics Ltd, Euroscion Ltd, Pulsus Group Ltd. He is also linked to two Delaware-based companies, iMedPub LLC and Conference Series LLC.
Gedela has informed the Nevada court that OMICS Group, iMedPub, Conference Series, Allied Academies, Pulsus, Trade Sci, SciTechnol and EuroSciCon are subsidiaries of OMICS International.
In Nevada, one of the charges levelled by FTC is that OMICS falsely claimed that "their publications are included in NIH's indexing databases" and used the logo "to advertise their journals". The trade commission was referring to PubMed Central (PMC), a free full-text archive of biomedical and life sciences journal literature at the US National Institutes of Health's National Library of Medicine.
Gedela confirmed that some OMICS journals were removed from PubMed in 2013. "It was also because of Jeffrey Beall's blog," he said.
The Indian Express website has been rated GREEN for its credibility and trustworthiness by Newsguard, a global service that rates news sources for their journalistic standards.