Written by
Krishn Kaushik
| New Delhi |
Updated: December 21, 2017 1:45:13 pm
Underlining that "discussion and dialogue, exchange of ideas, reconciling seemingly irreconcilable differences to achieve consensus are fundamental to the vibrancy and health of parliamentary democracy", Vice President M Venkaiah Naidu Wednesday said "democracy is not only about numbers" but also about understanding and appreciating "each other's point of view".
"We must debate, discuss, decide and deliver," the Vice President said, delivering the keynote address at the 12th edition of the Ramnath Goenka Excellence in Journalism Awards in New Delhi. He was speaking after presenting awards to 27 journalists — in 25 categories, including print and broadcast, English and vernacular — for outstanding work done in 2016.
In a democracy, he said, "you are first and foremost a humanist". Party affiliations and beliefs are "very vital to public discourse but most important of all is your faith in justice and humanity".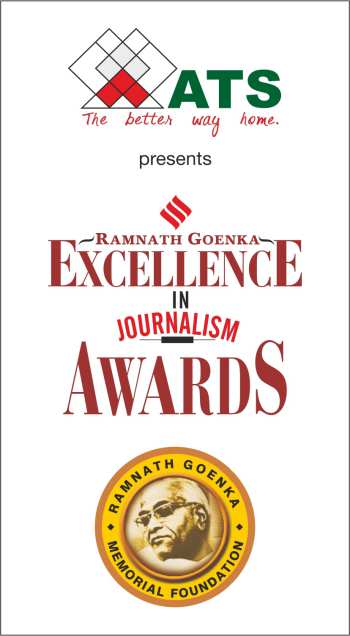 Drawing parallels between good journalism and his role as Vice President, Naidu said he has to fulfill his obligations of "impartiality and neutrality", qualities also applicable to "good quality journalism".
The media "to a great extent", he said, shares the "three core functions of parliamentary democracy" which are "representative, deliberative and oversight functions". Journalists must bring out the "hopes and aspirations" of the people, "promote conversation" on how to improve lives, and "examine accountability" of decision-making and governing institutions.
Also Read | Ramnath Goenka Excellence in Journalism Awards: Full list of winners
Naidu said the media's role includes "empowerment of people with information required, social mobilisation, building partnerships, catalysing individual and collective actions for betterment of lives and promoting peace and harmony and supporting national reconstruction".
"Journalism is all about conversation, of the people, and for the people, and this is possible in an environment of freedom of expression," he said. Recalling the "dark days" of the Emergency, he remembered how Ramnath Goenka, the founder of The Express Group, "stoutly protested" through blank editorials, instead of submitting to censorship.
Having met Goenka personally, Naidu said, he applauded the "spirit of journalism of courage piloted by Shri Ramnath Goenkaji, particularly when the nation passed through trying times". He recalled meeting Goenka in Mumbai as a student leader during the anti-Emergency movement, and said "those who resolve with us, strengthen our arms".
The awards instituted in Goenka's name, "a doyen of freedom of speech and expression" have "rightly emerged as the largest and the most coveted journalism awards in the country". He said Goenka "embodied the finest qualities of journalism of courage and commitment" — "fierce independence, relentless pursuit of facts, robust determination to withstand pressures, to constantly ask questions and to uphold the principles of freedom of expression in the face of every challenge". These attributes, he said, also constitute the "highest principles of citizenship and are necessary for strengthening our democracy". But today, three Cs of "caste, community and cash" are prevalent, he said.
The 27 talented journalists honoured for their exemplary work across topical and geographical fields "symbolise the true spirit" of Goenka, he said.
The awards "recognise journalism that challenges the frivolity of sensationalism with in-depth analysis and investigation". The winners, he said, had "shunned the temptation of instant breaking news" and had asked "compelling questions of those in power and dug deep to seek answers".
Today, there are over a lakh registered periodicals in the country and close to a thousand television channels in India, he said, along with an expanding Internet platform. But some sections of the media, driven by profit or eyeballs of television viewers, have led to doubts being raised on the media's conduct, Naidu said.
"In this competitive, free-for-all media environment, the power of communication is being exercised without responsibility or accountability." These sections of the media, he said, have "allowed questions to be raised on its trustworthiness".
PHOTOS | Ramnath Goenka Awards: Finest in journalism honoured for outstanding contribution

News is ignored for "needless controversies" and excessive energy is spent on "trivial issues" in a country where "inequality, injustice and ignorance sill impact the lives of millions". The three Cs of "crime, cinema and cricket" have emerged as soft and simplified journalism, and sensationalism and yellow journalism are the other "dark side of this noble profession which needs to be addressed".
He mentioned four key standards for journalism — "accuracy, balance, seeking accountability and separation of news from editorial and advertising", and said news and views should always be kept apart.
He reminded the gathering that the Parliamentary Committee on Information and Technology had recommended a statutory regulator for both print and electronic media, but said that to avoid such a situation, they must ensure "strict and effective self-regulation". He said external regulations "can be countered with quality journalism which is based on facts, independent, objective, balanced, sensitive and journalism that seeks out the news wherever it may be".
Expressing his displeasure at India's low ranking in the World Press Freedom Index for 2016 — 133 of 180 countries — the Vice President listed threats and intimidation journalists face in an otherwise vibrant media space, and said this needs to be rectified.
Viveck Goenka, Chairman of the Express Group, said: "Most media discussions these days revolve around how technology is rapidly changing the way we read news, share news and, in most cases, get our news — or get to decide what is news. Understanding each of these is crucial to understanding the future of our profession but let's not confuse the means with the end."
"Technology and its tools amplify and enrich storytelling but the telling of that story is what we celebrate this evening. The first principles of our profession. They need constant reiteration and renewal," he said.
Delivering the vote of thanks, Raj Kamal Jha, Chief Editor, The Indian Express, said: "We can respond to fear in one of two ways… We can either pull the sheet over our heads… like some of us have done so well… feel warm and safe inside… or, we can get up, and switch the lights on… Because only then, will we get a sense of these fears… which one is shadow, which one is substance… which one we should ignore, which one should we fight."
Full list of the winners:

PRINT
1) Reporting From J&K And The Northeast: Abhishek Saha, Hindustan Times
2) Hindi: Rahul Kotiyal, Satyagrah.scroll.in
3) Regional Languages: Reshma Sanjeev Shivadekar, Loksatta
4) Environmental Reporting: Jimmy philip, Deepika Daily
5) Uncovering India Invisible: S.V Rajesh, Malayala Manorama
6) Business & Economic Journalism: Utkarsh Anand, The Indian Express
7) Political Reporting: Muzamil Jaleel, The Indian Express
8) Sports Journalism: Qaiser Mohammad Ali, Outlook
9) On The Spot Reporting: Shubhajit Roy, The Indian Express
10) Investigative Reporting: Ritu Sarin, P V Iyer & Jay Mazoomdar, The Indian Express
11) Feature Writing: Sangita Barooah Pisharoty, The Wire
12) Foreign Correspondent Covering India: Ellen Barry, The New York Times
13) Commentary And Interpretative Writing: Tamal Bandyopadhyay, Mint
14) Civic Journalism: Chaitanya Marpakwar, Mumbai Mirror
15) Photo Journalism: Waseem Andrabi, Hindustan Times
BROADCAST
1) Reporting From J&K And The Northeast: Moumita Sen, India Today
2) Hindi: Ravish Kumar, NDTV India
3) Regional Languages: Dinesh Akula, TV5 News
4) Environmental Reporting: NO WINNER
5) Uncovering India Invisible: Manogya Loiwal, TV today
6) Business & Economic Journalism: Harshada Sawant, CNBC Awaaz
7) Political Reporting: Ashish Singh, News X
8) Sports Journalism: Bipasha Mukherjea, TV Today
9) On The Spot Reporting: Ashish Sinha, India News
10) Investigative Reporting: Sreenivasan Jain, NDTV 24×7
For all the latest India News, download Indian Express App