Written by
Aniruddha Ghosal
| New Delhi |
Updated: November 10, 2017 12:57:50 pm
With air quality dipping further Thursday to its worst level this year, the Delhi government announced that the odd-even car rationing scheme will be rolled out in the city for five days from November 13 to November 17. Announcing this, Transport Minister Kailash Gahlot said that the scheme, a part of the emergency measure in the Graded Response Action Plan (GRAP), created and enforced by the Supreme Court-appointed EPCA, will be in place from 8 am to 8 pm like last year and will allow odd-numbered cars to run on odd dates while even-numbered cars will only run on even dates.
Earlier, the odd-even scheme had been implemented, initially for a fortnight beginning from January 1, 2016 and then four months later from April 15 to 30.
Also Read: How to fight crop burn and not singe the farmer
The move came after an "emergency" prevailed in the capital for the third day, with the Air Quality Index, worsening to 486, on a scale of 500 – and predicted to get worse over the next 48 hours. As per norms, a satisfactory AQI level is 100 and Delhi routinely is between 300 and 400.
WATCH VIDEO:
After the Central Pollution Control Board task force told EPCA on Wednesday that prevailing conditions called for an "emergency" response, Delhi Lieutenant Governor Anil Baijal and Chief Minister Arvind Kejriwal met and announced that they were "preparing" for the implementation of the scheme.
Also Read: In smog city, smoker's cough haunts non-smokers too
Gahlot asked citizens and agencies to cooperate and promised that radio-cab services would not be allowed to use surge-pricing. He added that the DTC would hire 500 buses from private contractors to deal with the increased number of commuters. He said, ""Delhi Metro has also promised to provide 100 small buses during the period. Schools will be free to provide their buses voluntarily. However, there will be no compulsion."
He also urged Prime Minister Narendra Modi to call a meeting of Chief Ministers of Delhi and its surrounding states to find a solution to the crisis.
The exemptions, Gahlot said, would include CNG vehicles, electric vehicles, hybrid vehicles, women-only vehicles and those carrying children up to 12 years of age, as well as children in school uniform.
He added, "IGL (Indraprastha Gas Limited) will issue stickers which will be available at 22 CNG stations in Delhi. Extra buses are also being arranged. But we will not requisition them for school buses."
Also Read: Amid clamour to save national capital, many cities with worse air quality are forgotten 
Different studies conducted on the efficacy of the scheme, in decreasing congestion and consequently reducing air pollution due to vehicular emissions, have come up with varying results.
In the first phase of Delhi odd-even rule, 10,058 vehicles were fined and in the second phase, 8,988 vehicles were fined.
A government survey after the first survey received 4.1 lakh responses, 81 percent of them positive while another 60 percent wanted the formula to be permanent — the government had claimed.
Also Read: Delhi HC, NGT come down heavily on authorities
The second phase was followed by the Delhi government stating that compliance had been 99.6 percent and there had been increase in metro ridership from 2.5 percent to 3 percent. However "more congestion" had taken place, leading to the creation of a six-member committee, headed by Special Commissioner Transport K K Dahiya. The committee identified major construction activities, ongoing dismantling of the BRT corridor and negligible reduction of traffic entering from Noida and Gurgaon as key factors behind congestion.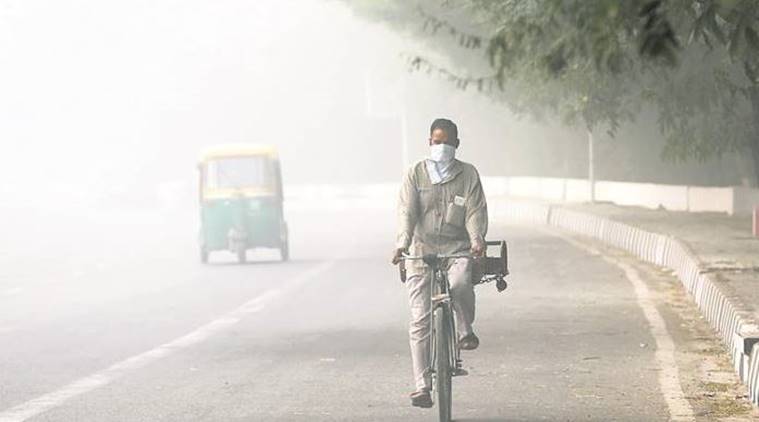 Scientific studies though, on the efficacy of the odd-even scheme, are varied. Consider this:
* A study by the Energy Policy Institute at the University of Chicago (EPIC) and Harvard University had found reductions in pollutants in the afternoon hours in Delhi from January 1 to 15. According to the study, PM 2.5 declined by 13% on an average during the odd-even period.
* A study " "Evaluation of the effects of the 15-day odd-even scheme in Delhi: A preliminary report", by researchers at Transportation Research and Injury Prevention Programme (TRIPP), IIT Delhi found vehicle speeds increasing from 11 am during the first phase of the scheme, maximum increase recorded was 9%. Although average speed dipped marginally in some locations between 6am and 11am, the study also found high compliance with the rule.
* A CPCB report told the NGT on April 21, while the second-phase of the scheme was ongoing, that "prime facie there is no data to suggest that odd-even scheme has any impact on decrease in vehicular pollution…the fluctuations in PM10 and PM2.5 is due to weather and change in wind patterns."
* A study by Poverty Action Lab South Asia and supported by the International Growth Centre (IGC) comparing the two versions of the scheme found consistent impacts over both rounds: high compliance, decrease in congestion.
📣 The Indian Express is now on Telegram. Click here to join our channel (@indianexpress) and stay updated with the latest headlines
For all the latest India News, download Indian Express App.
The Indian Express website has been rated GREEN for its credibility and trustworthiness by Newsguard, a global service that rates news sources for their journalistic standards.