With 22 more novel coronavirus cases confirmed in the country on Wednesday, taking the total number of infections to 28 so far, the Prime Minister's Office (PMO) decided to rapidly implement opening of proper testing, isolation and quarantine facilities in various parts of the country, down to the district level in partnership with state governments.
Read | Coronavirus India updates March 5
Giving a breakdown of the number of cases, Union Health Minister Harsh Vadhan earlier said, "A total of 28 COVID-19 cases have been detected in India so far. Among them, one person was from Delhi, six of his relatives in Agra, 16 Italians and their Indian driver, one in Telangana and the three earlier cases in Kerala." Vardhan also said 27,000 people had been placed under community surveillance.
Click here to read the latest news on the coronavirus outbreak
Over 3,000 people have died of coronavirus worldwide, while some 90,000 people have been infected.
Meanwhile, responding to a question in Lok Sabha, Minister of State for External Affairs V Muraleedharan said 17 Indians had been infected with coronavirus abroad — 16 cases were reported from Japan on the cruise ship and one from the UAE.
"Air India has raised a bill of Rs 5.98 crore for operating two special flights to China and an Indian Air Force flight carrying relief material to China also carried Indian citizens from Wuhan, China on its return journey," he said.
Two more cases of coronavirus suspected in Hyderabad
In Telangana, where a 24-year-old software professional tested positive for coronavirus on Sunday, two new suspected cases were reported in Hyderabad. The duo tested positive in the first round at Gandhi Hospital and their samples have been sent for the second round of testing to the National Institute of Virology, Pune. They are been kept in Isolation at Gandhi Hospital.
18667 travellers are being screened at the Shamshabad airport in Hyderabad. Out of 536 passengers, 100 passengers completed 28 days observation and one patient tested positive.
One of them is a sanitation worker at Apollo hospital and another a techie in the city who recently returned from Italy. Both are currently at the isolation ward in Gandhi Hospital.
Meanwhile, thousands of employees working for different companies in a building in Hyderabad were seen fleeing the place on Wednesday morning after reports emerged that one among them tested positive for Covid-2019. At 11.15 am, about 2500 employees started rushing out of the building as soon as messages started doing the rounds on various Whatsapp groups.
Speaking to indianexpress.com, Krishna Yedula, president of Society for Cyberabad Security Council (SCSC), said, "It is quite natural with so much of population in IT that news spreads faster and people panic quickly. The situation does not demand that kind of panic as the issue is very localised to one company and that floor in the building. The management will carry out fumigation on the floor."
"The company where the victim works has released an internal communication and somehow that got forwarded to many groups, creating panic. Had it been kept internal, so much of panic would not have generated," Yedula said.
ITE&C principal secretary Jayesh Ranjan said though 350 persons work at the IT company, 23 have been sent to home quarantine as a precautionary measure.
Telangana Health Minister Eatala Rajender announced the establishment of a 24×7 command control centre at the office of Directorate of medical and health services (DM&HS), Koti, starting Thursday. This will be headed by the health minister himself. Four IAS officers have been assigned to head five committees — Hospitals management committee, surveillance committee, Information, Education and Communication committee, procurement committee, training committee.
Bengaluru: Techies who visited affected nations need nod to travel
Following a Bengaluru-based techie testing positive for coronavirus in Telangana, the Karnataka Health Department, in an advisory, said IT/BT employees and staff who traveled to countries affected by COVID-19 in the last fortnight would have to get permission from the government to go outside Bengaluru.
"Any passenger who has visited affected countries in the last 14 days and come to Karnataka, he/she has to be self intimated to the Health Department. lf he/she has to travel again from Bengaluru to other places, he/she has to take permission from the Health Department or he/she has to intimate the concerned officials of the Health Department," the advisory issued by Jawaid Akthar, Additional Chief Secretary to the Health and Family Welfare Department, said.
Meanwhile, corporate firms in Silicon Valley are adopting work-from-home options and sanitising workplaces for the safety of the employees. Several companies in Bengaluru have sent internal mails to employees to take precautionary measures.
After one of its employees was exposed to the coronavirus, a leading IT company has taken precautionary measures such as travel and event restrictions and visitor screenings at all its offices. "We're monitoring the coronavirus situation closely…In India, we have implemented measures such as travel and event restrictions, visitor screenings at all our offices, increased frequency of office sanitization, and work-from-home provisions," the company told indianexpress.com.
Bengaluru-based Wipro and Tata Consultancy Services Ltd (TCS) have suspended the travel of its employees to locations affected by the coronavirus.
Kerala comes in for praise for tackling coronavirus cases
In neighbouring Kerala, the state Health Ministry said it was putting the second phase of disease surveillance mechanisms into motion. Health Minister KK Shailaja said surveillance measures at major airports in the state had been strengthened, with more positive coronavirus cases being reported across the world.
Personnel in three different shifts will screen incoming passengers, especially those arriving into the country from the Middle East and southeast Asian countries. Isolation wards at district hospitals and medical college hospitals will remain in place. The state's initiatives in preventing casualties and the spread of the disease into the community was praised by Cabinet secretary Rajiv Gauba and top health officials of different states.
At present, there are 411 people who remain under quarantine in the state. Of them, 388 people are in their own homes and 12 people admitted to hospitals. All the people, admitted to hospitals, are stable.
In Assam, 55 people under coronavirus surveillance
Coming to the northeast, about 55 people who entered Assam from China, Thailand and Singapore have been kept under surveillance for 28 days, the Health Ministry confirmed even though it said none have been infected.
"Two out of the 55 who had come from China reported symptoms of fever and cold, so we kept them in the isolation ward of Assam Medical College, Dibrugarh and Gauhati Medical College and Hospital (GMCH). Both have tested negative for the virus. One more person had come in from Kerala with symptoms of fever. After being kept in isolation in GMCH for the past twenty days, the person tested negative," said Pijush Hazarika, Minister of State for Health and Family Welfare.
Screening at airports, borders beefed up in Manipur, Tripura
In Manipur, the Health Department has so far sent 10 samples for testing of coronavirus out of which nine have come out as negative. Dr Laishram Arke, additional director public health, said the thermal screening of tourists were being carried out in entry and exit points of the state, including the Imphal Airport and Moreh town, bordering Myanmar.
He said as many as 352 passengers who had entered Manipur from Singapore, Myanmar, and Singapore were under surveillance and 179 passengers had completed observation. Highlighting the preparedness of the state, the additional director said the government had acquired 1000 N-95 masks and 7000 triple-layer masks while saying the department was facing a shortage of Personal Protective Equipment (PPE) suits.
In nearby Tripura, the state health department has screened over 15,000 persons who have traveled to the state since January 29. Health and Family Welfare Director Dr Radha Debbarma said 23 persons have been identified to have visited countries affected with novel coronavirus like China, Hong Kong, Singapore, Thailand recently. "We advised them to stay on self-observation for 14 days. Our experts are monitoring the situation closely," Dr Debbarma said.
Coronavirus in India: Govt measures
The government has made it mandatory for international passengers to submit a self-declaration form on arrival, which collects personal data including travel history and possible contact with over people there.
Regular visas and e-visas issued to nationals of Italy, Iran, South Korea, and Japan on or before March 3 — who have not entered India yet — have been suspended.
Thermal screening has been set up at airports across the country; it is compulsory for passengers arriving via flights from Italy, Iran, China, Hong Kong, Japan, South Korea, Thailand, Singapore, Nepal, Indonesia, Vietnam and Malaysia.
Explained | Amid panic over coronavirus, here's what works or doesn't, what's safe or unsafe
PM Modi to skip Holi celebrations due to coronavirus outbreak
Prime Minister Narendra Modi Wednesday said he would skip Holi celebrations this year in the wake of the coronavirus outbreak. He said he would not participate as experts across the world have advised to "reduce mass gatherings" to avoid the spread of the disease.
A day earlier, Modi had said he conducted "an extensive review regarding preparedness", and that "there is no need to panic".
Experts across the world have advised to reduce mass gatherings to avoid the spread of COVID-19 Novel Coronavirus. Hence, this year I have decided not to participate in any Holi Milan programme.

— Narendra Modi (@narendramodi) March 4, 2020
He also tweeted a 24×7 helpline number (+91 1123978046) and email id (ncov2019@gmail.com) to report any suspected cases and to seek further help. We called this number, and here's what happened
ALSO READ | Amid rising COVID-19 cases, panel formed to boost production of key drug ingredients
Super Tuesday 2020: Coronavirus a factor in voters' minds
The coronavirus was on voters' minds as they cast their ballots on Super Tuesday, a big day in the race for the Democratic nomination ahead of the US Presidential elections in November. According to a Reuters report, voters in five of the bigger states said the disease impacted their decision, as the political and economic crisis over the outbreak was escalating.
Are hand sanitisers effective?
They are, provided they are alcohol-based and the alcohol content is more than 60%. The US Centers for Disease Control "recommends washing hands with soap and water whenever possible because handwashing reduces the amounts of all types of germs and chemicals on hands. But if soap and water are not available, using a hand sanitizer with at least 60% alcohol can help you avoid getting sick and spreading germs to others." Hand-washing, though, remains the first and best step, preferably with warm water.
In other news from the US, Amazon has confirmed a positive case of coronavirus among its workforce. In an email, it notified employees who had been in contact with the patient at its Seattle office. The patient, according to Bloomberg, stopped going to office on February 25.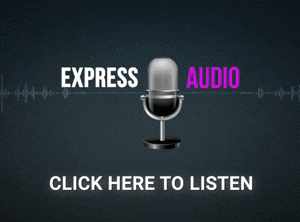 Interested in tech news? Here's more from on how coronavirus has impacted tech companies: Twitter encourages employees to work from home; Apple to reopen factories in China; Facebook and Microsoft cancel its events; Xiaomi, Vivo delay software updates. Also read how COVID-19 has impacted the Indian smartphone market.
Editorial | Combating coronavirus requires getting basics right, creating awareness, investing in public health infrastructure
From Olympics to World Championships, how coronavirus is impacting sports
Coronavirus outbreak: A look at what's happening across the world
China, where the coronavirus broke out, confirmed 38 new deaths on Wednesday, taking the toll to 2,981 with a total of 80,270 infected. Outside Hubei, the epicentre, there were only four deaths. In South Korea, the death toll has risen to 32, with 5,328 people infected. In Italy, the toll jumped to 79, with over 2,500 confirmed cases. In Iran, at least 77 people have died while 2,336 are infected.
Meanwhile, Lufthansa has cut its flight capacity in a move equivalent to grounding almost a fifth of its fleet, it said on Wednesday, confirming what company sources told Reuters about the German airline's response to the coronavirus epidemic. The company said the move was equivalent to grounding 150 aircraft, with around sixth of the capacity cuts related to long-haul flights. Lufthansa Group, which includes Swiss, Brussels and Austrian Airlines, has a total fleet of 770 aircraft.
In Japan, 12 people have died and over 1,000 are infected. There are 39 cases in the UK. France has said there are 21 new cases of the coronavirus in the country, taking the total number of infections to 212. Four people had earlier died.
With social media rife with suggestions — from using alcohol spray to bleach to combat coronavirus — the World Health Organization (WHO) has released a note debunking 12 myths about the virus.
(with inputs from Jimmy Leivon and Debraj Deb from Manipur and Tripura)
The Indian Express website has been rated GREEN for its credibility and trustworthiness by Newsguard, a global service that rates news sources for their journalistic standards.