Written by
Rahul Tripathi
| New Delhi |
Updated: January 27, 2017 4:27:22 pm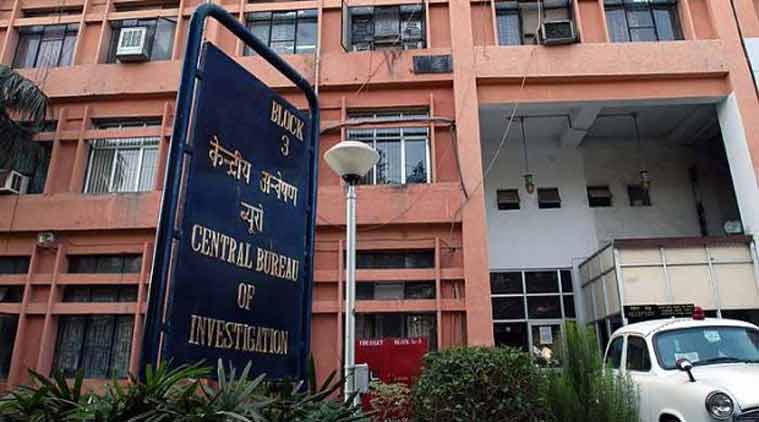 The special investigation team (SIT) set up by the Central Bureau of Investigation (CBI) last year to probe Agusta Westland scam and Vijay Mallya's Kingfisher Airlines loan default case has initiated investigations into three more high profile cases.
In all, the SIT will now have five cases. One of the other three relate to ambulance scam in Rajasthan involving former chief minister Ashok Gehlot, ex-union minister Sachin Pilot and former finance minister P Chidambaram's son, Karthi Chidambaram.
Acting CBI chief Rakesh Asthana was heading the SIT when it was formed last year and CBI sources said that more cases with political ramifications are likely to be given to SIT that directly reports to Asthana.
WATCH VIDEO | BJP's Double Speak Out In The Open, Says Congress Leader Sachin Pilot In Goa
Another case transferred to SIT relates to Paramount Airways during the period 2008-10, said officials. The FIR against the promoter of Paramount Airways M Thiagrajan was registered in May last year by the CBI. Thiagaraja is the grandson of Thiagrajan Chettiar who started Bank of Madura.
The airline company was started by Thiagrajan in 2005 during UPA rule and folded up its operation in 2010. CBI in its FIR alleged that Thiagrajan defrauded banks for Rs 550 crores and diverted loans to his offshore accounts. The agency has also carried out raids in Chennai and Madurai for his close links to top Congress leaders.
CBI has been focusing on corruption cases and recently arrested former IAF chief S P Tyagi in connection with the VVIP chopper scam. Tyagi was released on bail that has been challenged by CBI before Delhi HC. Three years after the scandal broke out, SIT is still trying to establish money trail with the politicians and bureaucrats and recently received replies of letter rogatories (LRs).
In the Mallya case, the agency has registered two FIRs on the complaints from the banks but have been unable to bring back Mallya who left the country in March last year. Enforcement Directorate (ED) probing money laundering charges against Mallya has so far made provisional attachment for over Rs 8,000 crores.
WATCH VIDEO | Union Minister Sripad Naik On CM Candidate For Goa BJP
Another case relates to Gujarat that is now being monitored by SIT and was registered after bullion traders from Ahmedabad and Mumbai complained to Prime Minister's Office (PMO) against IRS officer, J P Singh who was posted as joint directorate of ED at Ahmedabad and allegedly extorted money from Mumbai-based bullion trader for "not arresting them" in connection with the Hawala and IPL betting cases.
📣 The Indian Express is now on Telegram. Click here to join our channel (@indianexpress) and stay updated with the latest headlines
For all the latest India News, download Indian Express App.