'Mitra', the humanoid robot that greeted Prime Minister Narendra Modi and Ivanka Trump at the inauguration of the 2017 Global Entrepreneurship Summit (GES), has been developed by a Bengaluru-based start-up Invento Robotics. Made of fibre-reinforced plastic, the five foot-tall humanoid is capable of face and speech recognition and can interact with human beings smartly. It is already deployed at the Canara Bank's main branch at J C Road in Bengaluru, where it assists customers. Invento Robotics, which researched and built the robot, sells and rents out its robots for events and functions.
For the GES at Hyderabad, 'Mitra' was rented and Invento programmed it according to the requirements of the event. So, besides greeting people, 'Mitra' could interact with participants about entrepreneurship, according to Kaundinya Panyam, Invento's Business Development Manager. "The agenda was to meet and greet Prime Minister Narendra Modi and Ivanka Trump, presenting the idea that India is now pushing start-ups. And the representation of that start-up ecosystem is by a start-up, Invento Robotics, with Mitra, the robot, being the product," said Panyam.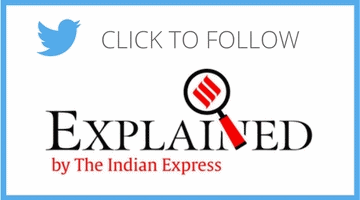 The company was founded by Balaji Vishwanathan in 2016 and 'Mitra' was developed about eight months ago. Balaji had earlier worked with Dr APJ Abdul Kalam on developing defence robots and with major IT companies prior to founding Invento Robotics.
"We build these robots for customer interaction across multiple domains. You can deploy these robots at banks, airports, hospitals, anywhere that has a good deal of customer interaction. Wherever 'Mitra' is placed, it operates autonomously — nobody is going to manage it. It will be completely aware of the context and it can help customers out," Panyam says.
Giving the example of a bank, he explains that 'Mitra' can automate your opening an account, "Typically, you'd have to stand in a queue at a counter, fill in forms and give photographs to open your account and get a passbook. Mitra will greet you, take your photo, Aadhaar card details, etc., store these in the bank's database and in five or six minutes, request you to collect your passbook from a specified counter. It makes it that easy."
The National Association of Software and Services Companies (Nasscom) is supporting Invento Robotics. Depending on the requirement, the company customises robots accordingly. The humanoid also has a touch screen on its chest which can be used to interact where speech is not possible. On a single charge, it can work upto eight hours. It can also understand multiple languages.
The company says that just like the mobile phone revolution which caused almost everyone in India to own a handset, there will be a revolution in the use of robots too. It envisages that in the near future, robots will be everywhere — cleaning our homes, assisting in offices as well as being tour guides.
The Indian Express website has been rated GREEN for its credibility and trustworthiness by Newsguard, a global service that rates news sources for their journalistic standards.